Motivation: just one word, but yet so meaningful. The main reason I started developing this idea and bringing it to life all comes back to the experiences I had during the last few weeks. As I'm typing now, we're all going through something new as individuals, and as a group as well, as we're dealing with a worldwide health issue (COVID-19). We're basically surrounded by unknowns, uncertainty, and decisions of all types that will inevitably leave a mark in the way we drive things, short to long term. How we keep ourselves motivated during this period is one of the key factors that in the end, when everything goes back to normal, will make all the difference.
Staying motivated equals staying productive. Of course, there are tons of motivation-related materials and tips and tricks out there on how to increase motivation, focus, and overall productivity for the work you are doing. If you ask me, there isn't any perfect formula for doing that. It all comes down to each individual's way of running things and most of all, his or her own personality and adaptability.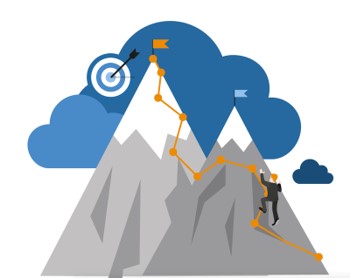 Sharing from my own experience as an iOS QA Team Lead, and also having an overview of how different folks are driving different efforts and running teams across projects, I've picked up some ideas that could potentially help you remain on the high end of the motivation scale. Just remember that you're in the driver's seat for all of these, so make sure you "keep the car steady" during your journey.
Working remotely
Most of the software IT industry has the opportunity and is able to quickly adapt in order to work remotely. That's huge if you think about it. But, at the same time, we need to consider ourselves extremely lucky that we're able to roll out our day-to-day tasks the way we do right now, leaving aside all the external factors and dependencies. From my own experience, working from home motivates an individual. It motivates people to be more productive, to make an impact, and I've seen that happening lately. Folks that are self-driven, of course, will find a way to step it up, take it to the next level, and add more value to the work they put up. But it's a thin line between keeping the productive vibe and falling into the linear path of driving efforts (the downside of it).
Working from home for a longer period of time has its pros and cons that we're all aware of, and lately, we've had the chance to experience many of them.
Pros:
Getting to work in the comfort of your own home

Gaining back precious time formerly lost to your commute

Spending more time with your pet and/or family

Playing your favorite music without using a headset (go ahead and crank up those speakers)

Jumping from the last meeting of the day straight into dinner (or tv, gaming, reading, meditating, yoga, etc.)

Enjoying a cup of coffee on your balcony, front porch, backyard, or wherever your favorite spot is

And more…
Cons:
Missing your colleagues 

Missing lunch or coffee breaks

Lacking the dynamic way of working side-by-side with co-workers

Losing opportunities for ad-hoc debates, brainstorming, and knowledge-sharing

Feeling less

motivated
With a little bit of imagination, it's easy to mitigate the cons. There are so many conference tools out there that allow us to face-time with our colleagues. Organize morning coffee breaks, have a standalone room that's always up and ready for ad-hoc debates and debugs, or if you just feel like talking about anything other than work, just dial in and do it. That way you'll get to share the same routine as working in the office allows you to (or pretty close to it).
Let your creativity roll in and solutions will rise up. With all the above in your mind, it is up to you to find the perfect balance in order to keep yourself motivated, sharp, and always ready to deliver on time, because in the end, that's what matters the most as a professional.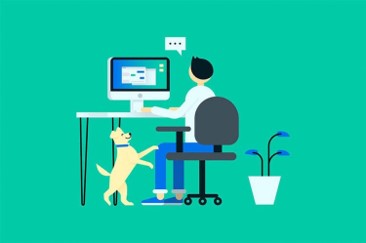 "Motion creates emotion – get up and make things happen!!" – Tony Robbins
This is a quote I found online, and it somehow got stuck in my head. I know, your desk chair (or couch) is comfy, you end up sitting for hours without even noticing how much time has gone by. If you stand up from time to time, exercise, go out for a walk, or even walk around the house, you'll give yourself a boost. Be creative around this idea of motion, as it's something that has been proven to work. I personally experienced having out-of-the-ordinary ideas while doing something completely unrelated to my daily work routine. Try it – it's worth a shot! 
Another interesting tip comes from what the specialists are calling "screen-time-off." And in fact, data from all over the world shows us that screen time is spiking with users lately. As you can imagine, this could add a whole new level of continuous stress and various emotions if, after the dedicated work time, you still get stuck in front of your PC.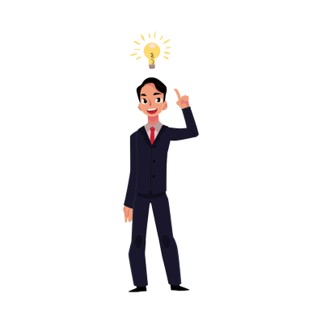 Continuous learning
Personal development is a crucial part of the entire motivational process. Getting your hands on something new (a tool, a process, a scripting or programming language) will be a challenge that will help you put the wheels back in motion. And once you've finished something that you managed to learn on your own, well, that's when the real reward comes in. Investing your spare time in continuous learning will always be to your benefit. 
Getting out of your comfort zone and throwing yourself into learning something new is not an easy thing to do. I know this to be true, as I've been there. But once you find a balance between what makes you feel comfortable in your day-to-day routine and the new challenges you plan to face, you can call that a win-win. And from that point on, it is just a matter of execution, and you'll eventually reach a point where you have full control and it will all come naturally.
Goals
We all have goals that we want to achieve. And that usually keeps the motivation level high, as the road is filled with challenges and new things to discover. Even if we're talking about technical goals (e.g., tech growth, improving tech skills, transitioning from manual QA to automation, etc.), or soft skills goals (e.g., communication, involvement, building relationships, etc.), make sure it's something that you could benefit from and that it's something that will bring you a certain level of satisfaction, as you'll be building on top of that foundation from that point forward.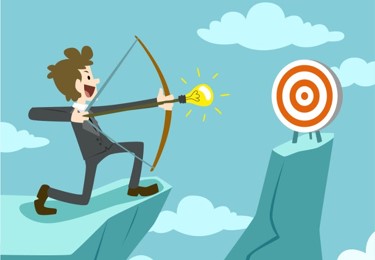 Remember what motivates you
In the end, that's what this is all about. And always work on top of that! Improvise when needed, and let yourself be driven by creativity. Power through any bottlenecks that might appear along the way and find the tools you need to do it. With perseverance and hard work, anyone is able to achieve great things.