Software Engineer Felix Negoita at Tech Conference Europe | March 16, 2021
Meet the Speakers: Security and Privacy in Artificial Intelligence, Virtual and Mixed Reality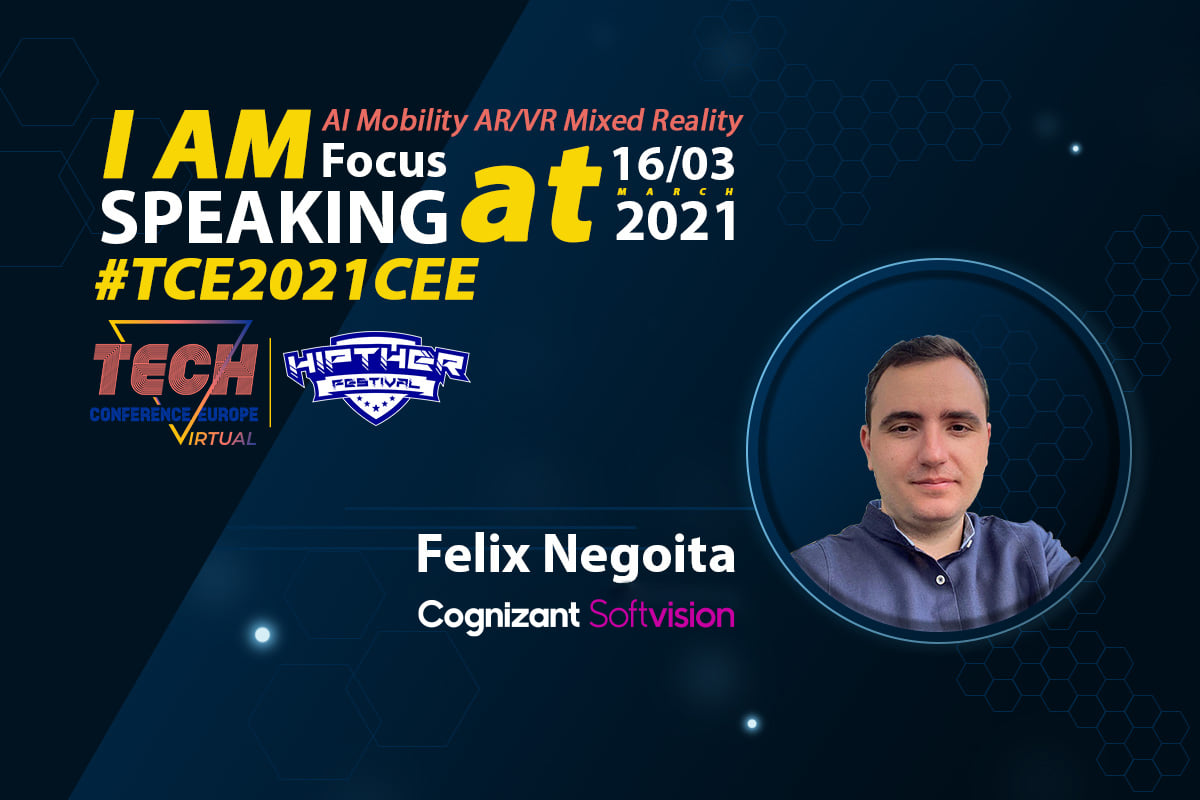 Cognizant Softvision is proud to announce Software Engineer Felix Negoita joins the panel on "Security and Privacy in Artificial Intelligence, Virtual and Mixed Reality" at Tech Conference Europe.
The spring edition of Tech Conference Europe takes place on March 16th and is part of #HiptherFestival.  The event gathers developers, CEOs, managers and compliance experts from various industries to learn about current tech developments from leading experts. Topics include education, training, security and privacy, legal matters, gaming, animation, health, wellness, smart cities and mobility, and much more.
Felix Negoita is a panelist alongside: Jaka Repansek, LL.B. MBA, HIPTHER; Dr. Simon Planzer, PLANZER LAW – Gaming & Entertainment Practice; Silvia Cristina Stegaru, Codette, Bitdefender; and Greta Bujute, Danske Bank. 
When: March 16, 2021
Where: Online
Register here.
See the full agenda here.