Softvisioners Teach Students Full Stack Development
Softvisioners from Timisoara take on the role of trainers at the 2021 edition of Liga AC Labs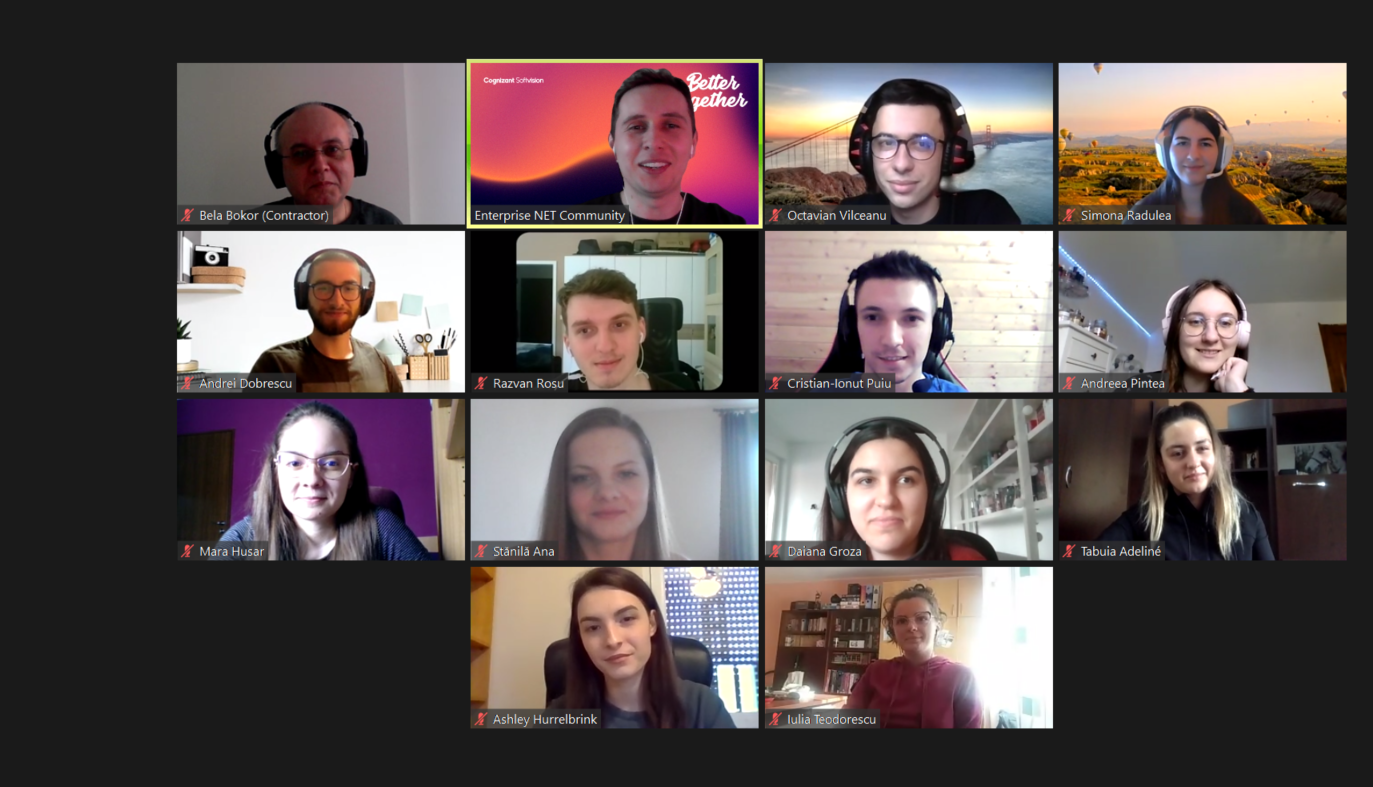 Alexandru Baruta, Dan Ratiu, Bela Bokor, Adrian Barta, Raul Turcu, Manuela Carpen and Kasa Roland, .NET and Web Communities' trainers from our Timisoara, Romania studio, are excited to be teaching students about Full Stack Development at Liga AC Labs 2021.
The Liga AC Labs' aim is to help students apply their theoretical knowledge through company-supported laboratories. In over 12 years, the project has grown and developed, with significant increases in the number of students enrolled and various new types of technologies introduced. 
The 2021 edition takes place exclusively online. Students experience a technical, online interview and get acquainted with the requirements and technologies used in an IT company. The labs teach students Software Development, Web and Mobile App Development using .NET Core WEB API, Xamarin Forms Mobile, WEB Technologies, Unit Testing, Clean Code and SOLID Design Principles.
Students in Timisoara who wanted to learn more about Full Stack Development interviewed with our trainers, and 12 passionate students were accepted to the program. The students have had the opportunity to train with our developers during a 10-week course, which began on March 24 and continues through May 26. 
The lab will be completed with a functional Web Application and Android/iOS application with the following topics and goals:
OOP and SOLID Design Principles explained and understood, starting from the experience gained in years of development.

What is Clean Code? The importance of having a clean, easy-to-understand code for everyone. Principles to follow and refactoring methods.

Learn to develop a WEB API in .NET Core covering concepts such as HTTP verbs, REST architecture, Domain and Transfer Entities, data persistence with EntityFramework Core.

Mobile development in .NET Xamarin Forms: from setting the environment to basic concepts like MVVM and XAML and connecting to the WEB API.

Develop a WEB application that connects to a WEB API

Learn to test the code by writing Unit Tests in C # / .NET
We're looking forward to seeing the students grow and how they'll perform after the training sessions.