Softvision at SuiteWorld 2018, Viva Las Vegas!
What happens in Vegas, stays in Vegas... except when you write a blog about it and then it doesn't!

There was plenty to see during NetSuite's user conference, SuiteWorld, in Las Vegas last week. Walking through the Sands Convention center was like walking down Las Vegas Boulevard, from Denis Rodman,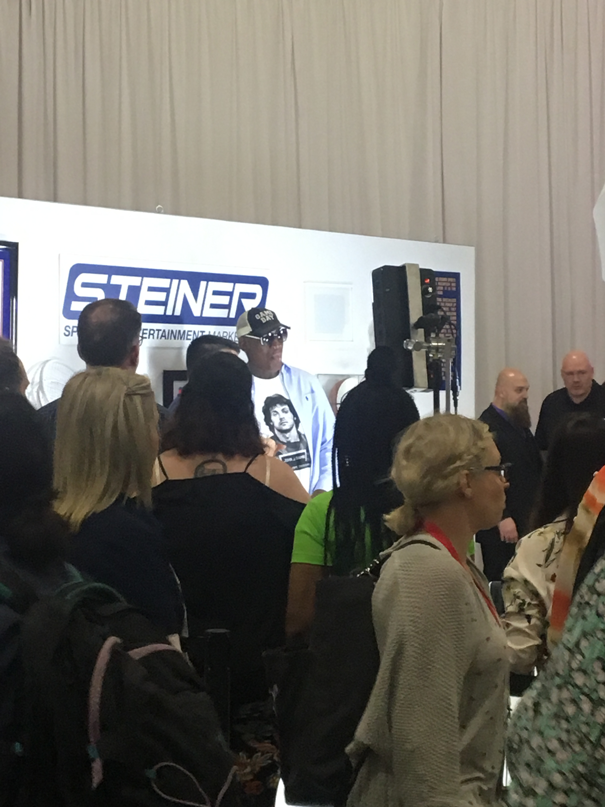 to customers like Corkcicle and Groupon, you never knew what you would see next.
We were excited to be there as we embark on our partnership with NetSuite. Along with meeting several NetSuite customers, who are looking to Softvision for an Inventory Management solution, we also heard some exciting things on the horizon for our partnership with NetSuite.
The tag line for the event was "Ready, Set, Grow" and NetSuite's EMEA growth has been explosive, growing from about 60 employees to over 600 in only a year. With the growth of ERP solutions like NetSuite, we've also seen a similar need for Inventory Management solutions across EMEA. In the past year we've added yet another UK based omni channel retail client to our growing list of international customers from South Africa to Australia and beyond.
We also had a chance to meet with RSM, a NetSuite implementation partner we've worked with in the past. They are one of the largest implementers of NetSuite in the retail space and we discussed their latest acquisition, Explore Consulting, that works with well-known omni channel retailers like Dylan's Candy Bars, Rover, Lucky Brand etc. RSM was looking to add even more consulting expertise for ecommerce ERP implementations with this latest acquisition.
What we heard from many of retailers in attendance like Tony Drockton, CEO, Hammit, and Kevin Harwood, VP of Technology,  Outdoor Voices, is that they are trying to keep pace with customers to make sure the shopping experience is always as seamless as possible. While no system can be perfect for everyone, moving to a cloud based ERP system that integrates with so many solutions helps retailers create great experiences for customers with less impact on their operations.
Similarly, cloud based Inventory Management solutions that integrate with many different ERP systems, help ensure that your team has the right product in the right place at the right time to keep your customer happy. Even if you enjoy living on the edge, you shouldn't be willing to take a gamble with your biggest investment as a retailer (your inventory).
We're working with hundreds of retailers like Duluth Trading, Ballard Designs, Vitacost, Zumiez and many more to get the most out of their inventory by planning, forecasting and purchasing the right amount of inventory at the right time.
Gaining control over your inventory makes you feel like you are on top of the world (or at least at the top of Red Rock Canyon in Las Vegas).