Softvision Aims for the Iron Throne at SXSW!
House Lannister... House Stark... House Softvision!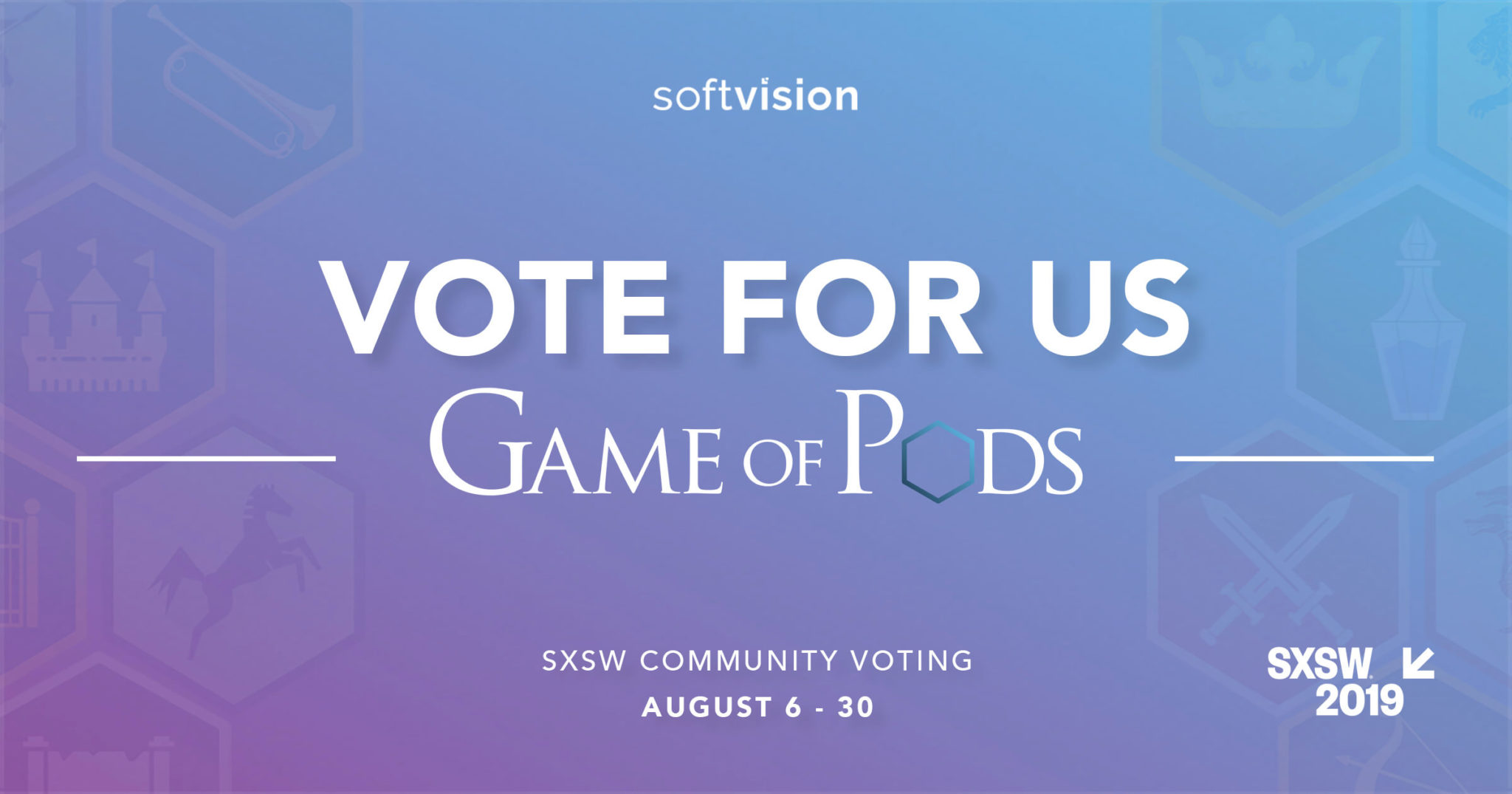 Softvision is going to SXSW, and we need your help.
Gamification has come a long way, and Softvision has developed a program that incorporates game mechanics to help motivate and encourage employee engagement and participation. 
We call our program Game of Pods, and we're excited for the opportunity to showcase gamification and our model at next year's SXSW conference in Austin.
Softvision is part of SXSW's PanelPicker, where conference attendees and organizers vote on which sessions they'd most like to see and attend. The more votes we get for our Game of Pods concept, the better our chances to present to SXSW attendees.
Our goal with Game of Pods is to increase efficiency and predictability for our client teams, which we call Pods. As a result of our model, we've been able to deliver sustainable innovation and better results for our clients.
Now, we'd like to share the secrets to our gamification model, and how Game of Pods has created a fun way to motivate all of us Softvisioners to amp up our already superior client service.
To learn more about gamification, the right way to get started and integrate it into your organization, give us a chance to present at SXSW. Vote for our SXSW session by clicking here. https://panelpicker.sxsw.com/vote/85505, and help Softvision sit on the Iron Throne.
Thanks for supporting our SXSW PanelPicker idea, and hope to see you in Austin!