Smart Glass: Design, custom OS, hardware and development
The aim of the Smart Mirror is to create a powerful application and IoT Augmented Reality experience in three verticals: Retail, hospitality, and the home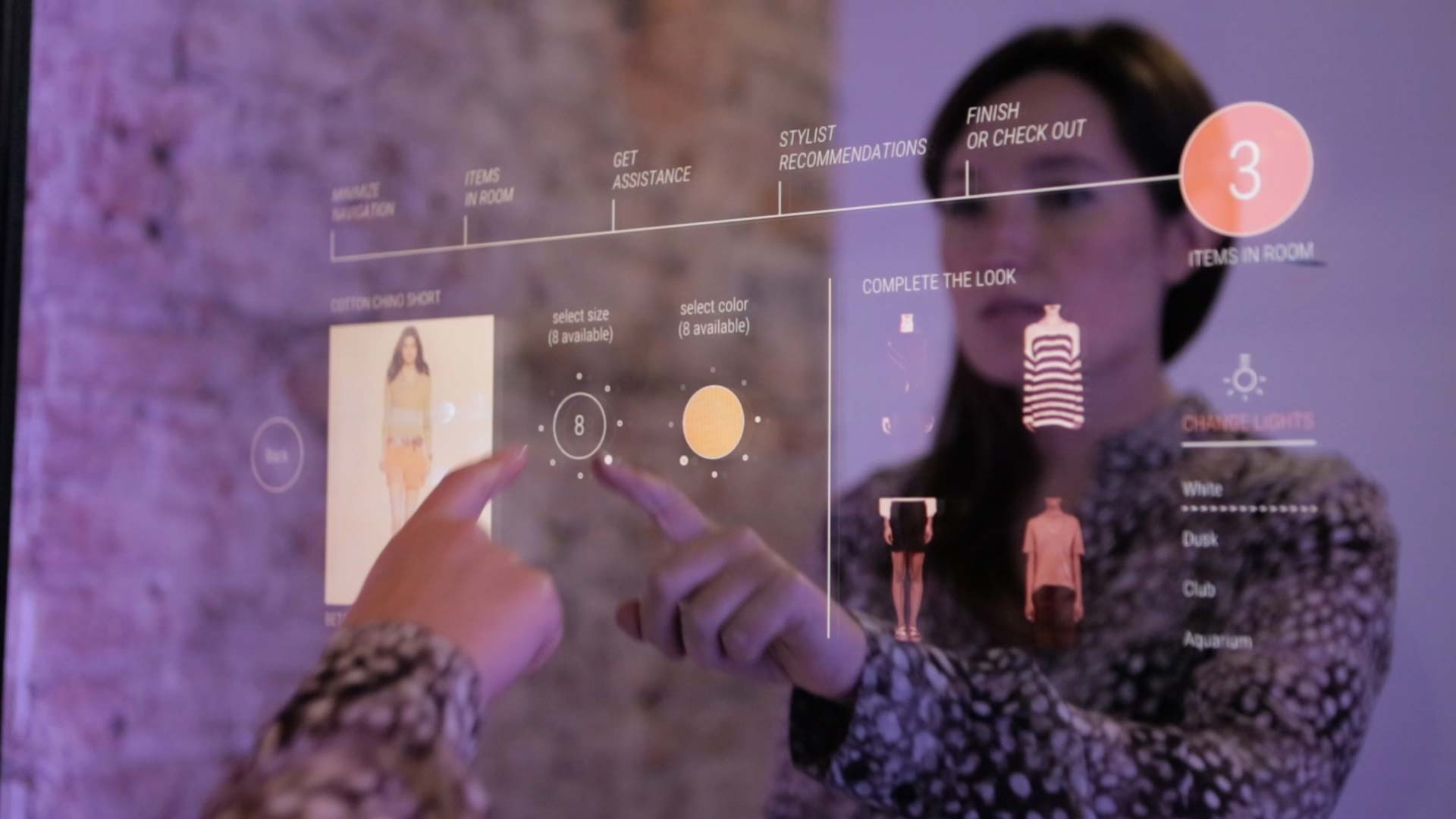 Context
Imagine the power of the latest smartphone, all around you, interacting with you and your environment—no longer imprisoned by the block of battery and pixels in your pocket. The Smart Mirror by Softvision and Virtual Visions is a step toward this goal. The aim of the Smart Mirror is to create a powerful application and IoT Augmented Reality experience in three verticals: Retail, hospitality, and the home.
Strategy
We knew the design and the development of the Smart Mirror would be no minor undertaking. New UX methodologies would have to be explored, new use cases for each vertical would have to be considered and tested, and the hardware would have to be refined to be best-in-class quality. Knowing this, Softvision embarked on a technical and usability discovery conducted by our best and brightest.
Execution
After months of experimentation, the Softvision team designed and prototyped a new OS (Mirror OS), interaction model and implementation guideline. We then put this model to the test by exploring many interactions and applications serving our retail, hospitality, and home use cases. These were shared with industry professionals from each vertical and their feedback was integrated into how we developed each feature until our offering was strong enough to take to the world.
Result
Today the Smart Mirror is being deployed in retail, hospitality, and home projects for a number of our partners and clients. Our interaction model serves as the foundation for custom applications fulfilling the specific needs of each customer. Watch for our Augmented Reality experience coming to a mirror near you!