As a 50+-year-old woman who grew up professionally in the technology and entertainment industries, I've watched with great excitement and admiration as brave women have stepped forward to share their #MeToo experiences in film, media, and nearly every field. I am very fortunate that my experiences have been dramatically different than those of the women who have spoken up, and also grateful that my experiences have enabled me to become a confident, poised and successful leader in a largely male-dominated industry. As we celebrate the 5th annual International Women in Engineering Day, women everywhere can benefit from the lessons I learned from the man who raised me.
I attribute much of who I am today to my father, who unfortunately died before I ever got the chance to tell him what a great mentor he'd been to me. My father was an executive in the hospitality business in Eastern Europe and managed hotels and restaurants. He was also the president of a local soccer club. He took me everywhere with him, immediately making me feel special without ever telling me directly. He also taught me how to be an effective leader without imparting any specific lessons, merely by allowing me to watch him interact with staff and others around him.
I've focused my career in the client services industry, trying to foster great relationships with people but also to mentor my team. In my opinion, there was no better education in how to deliver great customer service than observing the men and women who worked for my father providing stellar and meticulous service to hotel and restaurant guests. Some guests wanted a five-star meal and to be educated on the origin of the grapes in a particular wine; some guests merely wanted to be left alone and quickly get to their room and perhaps order room service; still, others wanted to laugh and be entertained. Every guests' wants were unique, and understanding what each guest was looking for is similar to managing multiple clients or partner relationships in today's tech environment.
I don't use the words "client" or "vendor" when referring to customer service. For me, neither word speaks to the need to have a relationship, one that is built on honesty, trust and yes, superior service. Instead, I prefer the word "partner," because a partner speaks to a mutually-beneficial relationship, one that is inviting and builds over time. This has been our mantra at Softvision and reinforced by our CEO, Andres Angelani. The way we treat our partners always reminds me of how my father's workers tried to make every experience, every touch point special for the people they catered to.
Oftentimes, leadership may mean encouraging people to do something that puts them outside their comfort zone, and likely something they don't necessarily want to do. This may result in something that can be time-consuming and perhaps difficult due to a learning curve. But if you're to be successful, it needs to get done.
When my father ran his soccer club, he was a strict disciplinarian. You gave 100% effort all the time, no matter what. And when the star of the team was late to practice, then he owed the team 100 push-ups. Some people scream to motivate people. Others surround themselves with rule enforcer so they don't have to be the "heavy." But watching my father swing his arm around the shoulders of a budding champion, explain to him the concept of team and rules, of what is fair and what is right, and convincing this young man that the team needed his 100 push-ups so they knew the rules exist for everyone, and that after watching him do 100 push-ups they'd follow his lead and his leadership as a result, this was one of the best lessons a young girl could hope for from her father or any mentor for that matter.  
It's those kinds of lessons that I try to pass along to my team, and to my partners as well.  Throughout my career, I have been tough but fair. My name is pronounced SNEZ ANA, and my approach has earned me the nickname SNEZ – HAMMER. It's derived from the sledgehammer and was given to me by a game producer I worked with at Electronic Arts. The name is well deserved and I own it when need be. A sledgehammer is meant to be swung powerfully, and distribute force over a wide area upon impact.
Each day, regardless of what I'm doing and the decisions I make, I always ask of myself and my team, what will the impact be? If there is no significant impact to your team, to your partners, or to the overall business – don't swing the hammer…instead, bring chocolates. But if you know and you believe that the impact is going to be great, then you better swing it and don't waste the shot. And sometimes bring the chocolates anyway, because in the end we're human, and sometimes something sweet goes a long way.
I think my father would be proud of my nickname, knowing that his approach to business and leadership helped me become the person and impactful leader I am today.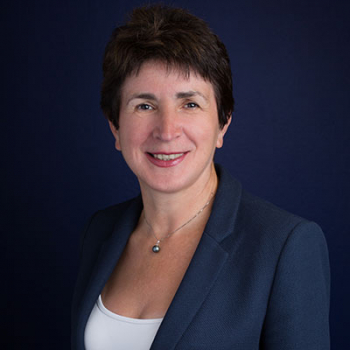 As EVP of Partnership Strategy, Snjezana is responsible for building delightful partnership-focused experiences, and promoting a culture wherein Softvision's success is directly linked to the success of our client partners. She comes to Softvision with over 25 years of experience in the high-tech and entertainment industries with a passion for delivering technology-enabled products and services.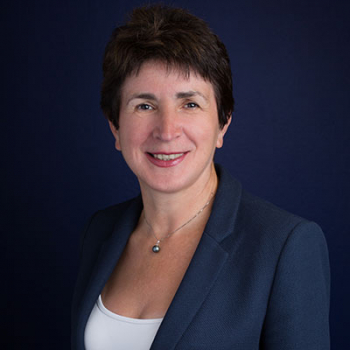 Latest posts by Snjezana Cvoro-Begovic