As a global company with more than 2,500 employees, Softvision embodies cultural diversity every minute of every day. Softvision CEO, Andres Angelani shares his tips on how you can encourage and nourish a culture of diversity.
Inspire Diversity Through Innovation

— I'm a strong believer that innovation can come from anywhere, at any level, at any time. Having a diverse staff can help foster innovation and provide different ways to solve problems. At Softvision, we held a

Pod Challenge

, where teams came together to present new innovations. Each team presented their idea, and the best three ideas would get to have their concept developed into a real solution that would be marketed to clients. The challenge was a big success, and largely because different people from different backgrounds came together to develop ideas. Everyone felt the exercise was eye-opening and people who had never really spoken are now brainstorming additional ways to help each other and their respective clients.

Showcase Diversity

— A great deal of diversity happens within companies, but there isn't a forum to share or showcase it. Luckily, at Softvision, we have a variety of channels to showcase our diversity. Our most popular these days is

Facebook Workplace

. It is not only a strong internal communications channel for all our employees, but it connects our offices and employees often in real time so they can share moments as well as work issues. Getting to know a developer in India brings or a designer in Oakland better, understanding what motivates them, helps all our employees stay connected and care for one another in a more meaningful way. And this leads to happier employees and a better work product.

Geographic and Language Diversity

— It's one thing to see it on the computer, but it's another thing to actually physically go to our Studios, work out of them, and really embrace the diverse culture. We encourage all our staff, whether traveling for a client or for leisure, to spend time in each of our offices. This helps build a comfort level and familiarity that helps with retention and ultimately creates stronger teams and bonds. We have 2,500+ employees, in 27 studios located in 10 countries, and often speaking five different languages.

Organizational Diversity

— Because we're organized by

Pods

and

Guilds

, we believe this enhances our diversity and puts it to work in favor of

our clients

. We consider this approach our "locally represented/globally connected" strategy. People are able to learn from each other in their respective communities, while at the same time experiencing and tapping into diversity within another community to help solve complex business transformation problems. This strategy plays well with our

Agile project management

, and eliminates the silos that can get in the way due to dated structures that are more finance and less client-focused.

Gender Diversity

— We have a strong female representation within our company, including many of our key leadership positions. At Softvision you'll also find talented women who are leveraging their engineering backgrounds to lead teams and client engagements. We have been and continue to be a progressive and forward-thinking company, and we recognize that our clients and prospects today want to see a reflection of themselves in the partners they choose to work with. We recruit women heavily, and want to see them succeed as much as possible within our organization. If we do that, we know our business will grow and be a positive reflection of this strategy.

One Company

— On top of the diversity we foster, we embrace a "One Company" strategy. For Softvision, this means a strong, singular and consistent corporate culture, one that truly begins with ensuring that we train the same way around the world. By this we mean we

train for diversity

, as opposed to training people in mass quantities like big, traditional companies. We believe in exposing young people to emerging technologies, new design trends and agile mindsets. We try to give each employee a unique learning experience, and have him or her work with different types of customers and with different managers. This unfamiliarity helps both the trainee and the manager, giving everyone new perspectives to consider. This variety of experiences helps people develop new and diverse ways of thinking, making them that much more prepared for any situation that arises.
Take advantage of some of these tips and create a culture of diversity that will ultimately help your company's bottom line.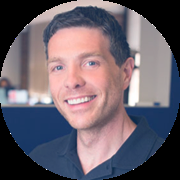 As the CEO of Cognizant Softvision, Andres is responsible for both the day-to-day operations and the strategic vision of the firm. He most recently served as the Chief Solutions Officer at Globant, responsible for the design and development of digital solutions while leading strategic customer engagements globally. His areas of expertise include product development, agile transformation, and gaming.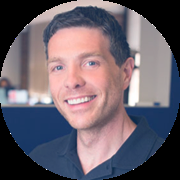 Latest posts by Andres Angelani