Innovating at Velocity
In today's competitive world, speed is crucial. Consumer preferences for devices change at a quicksilver rate, and their demand for a fast, seamless digital experience is constant. Speed is equally important to companies which must design, build and release their products ahead of their competitors. At Softvision, we know that talent is central to an enterprise's success. Increasing a team's performance and creativity is the only way to elevate the quality of the product and its time to market.
Yet innovating at scale for large enterprises can be difficult. The two crucial objectives—scale and innovation—do not easily mix. Can small, intimate teams keep their innovation gene intact when scaling up to increasingly larger, more complex projects? Yes. Our ongoing collaboration with Mozilla illustrates how we make this happen.
A Partnership at Quantum Speed
For the past year, we've helped Mozilla, makers of the world's second most popular web browser, in their effort to reinvent the Firefox browser from the ground up. In November, Mozilla released the Firefox Quantum web browser for desktop and mobile operating systems. It quickly earned a chorus of praise from tech journalists, calling the product's new features, redesigned user interface, and increased processing speed a "game changer."
Behind the scenes, we drew talent for Mozilla from five Softvision guilds—our system for organizing communities around a central passion and technical expertise. Guild membership is an agile system that empowers people to share skills and knowledge, test assumptions, and receive continuous training as they follow a career path. Ongoing support from one's guild ensures that problems or blockages will be quickly resolved.
Mozilla was able to leverage our guild system's deep expertise in QA, C++, JavaScript, DevOps, and Support 24×7, embedding talented people into one of 12 teams or handing off specific tasks. in 2016, with the release of Firefox 48, Mozilla achieved a 400% increase in responsiveness, all thanks to the multi-process browser initiative called Electrolysis. That's a fast product. In 2017, Firefox Quantum released with double the speed of any previous Firefox version, and 30% less memory consumption compared to Chrome, setting a new bar.
Meeting the Challenge
In our fast-paced industry, it's difficult to retain developers, engineers, and other highly prized specialists. But our ability to leverage the power of guilds creates the right balance of depth, thoughtfulness, speed, and focus for a team. Community support aids engagement. Personalized feedback, meaningful work, and professional growth offer intrinsic rewards that add greatly to employee engagement and retention.
Softvision first began working with Mozilla in 2010 when they sought a service provider to assist with the manual testing of Firefox's mobile browser "Fennec." As Mozilla asked for more support, multiple Softvision teams collaborated on engineering, platform QA, and web compatibility, with multiple Mozilla teams. With this model, Softvision provides seamless service.
The Softvision teams provide key services to Mozilla and have been recognized by Mozilla as their trusted partner. We love the product and the brand, we share purpose, and the quality and alignment of our service model established a years-strong partnership.
Softvision's push for quality and standardization of processes has successfully met Mozilla's push for creativity and freedom. We've found that point of equilibrium that sparks innovation and success on a global scale.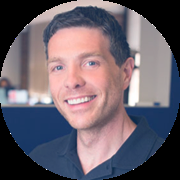 As the CEO of Softvision, Andres is responsible for both the day-to-day operations and the strategic vision of the firm. He most recently served as the Chief Solutions Officer at Globant, responsible for the design and development of digital solutions while leading strategic customer engagements globally. His areas of expertise include product development, agile transformation, and gaming.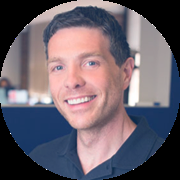 Latest posts by Andres Angelani