Outcome Engineering 101 
Long considered fundamentally separate entities, engineering and design have led project plans and new ideas toward product development in their own streams; each approach with its many advocates. But, as time progresses and processes change, are these approaches truly innovating sustainably? 
It's time to shift to an evolved, technology-empowered design mindset. As technology informs design, and good design arms technology to become most effective by engaging with users, the two now sit at the top of the product development pyramid to co-create success. Armed with this knowledge, delivering an outcome-oriented product is not only within the realm of possibility, but can become a differentiating approach when it comes to successful innovation. 
At the highest level, "outcomes" are how success in digital engineering gets measured. Of course, the word "outcomes" is a bit abstract and can take on many forms. Did we improve upon user engagement? Did we produce new, sustainable revenue growth through that engagement? Are we iterating on our delivery model and becoming quicker to market? Are we continuously improving our digital capabilities? There's a myriad of questions that can be asked, but only the Cognizant Softvision approach we call Outcome Engineering, ensures that that outcome is no longer a vision, but a tangible goal of any product engineering initiative set forth. 
Learn more about the principles of Outcome of Engineering in our white paper, Outcome Engineering 101, Five Guidelines to Delivering Products that Create Impact. 
So, What Exactly is Outcome Engineering? 
Outcome engineering is a creative process that marries technological perspective and design thinking methodologies, orienting product development to ensure desired business outcomes. Mastering this approach is the starting point for any sustainable innovation.
Jumpstart a Culture of Innovation
Gaining a competitive edge through outcome engineering requires a new mindset. Instead of relying on customers to tell you what they want, you anticipate new needs by scrutinizing every step of their journey (and having the data you need to do that). Instead of letting design be an afterthought to technology, or retrofitting technology to design's vision, elevate both to mutually bring out the best product possible. Instead of building a fully formed product over months or years, build a minimum viable product (MVP) in weeks and continually refine it. 
For organizations that employ the Outcome Engineering mindset, even those that are historically slow to adapt – there's a shift in culture that takes place. It's a shift to a culture of innovation, jump-started by the premise of reaching bigger, business oriented outcomes that are not only successful, but sustainable. 
Ready to learn more about Outcome Engineering and how you can implement the mindset into your practice? Read my latest white paper, Outcome Engineering 101, Five Guidelines to Delivering Products that Create Impact.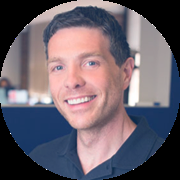 As the CEO of Cognizant Softvision, Andres is responsible for both the day-to-day operations and the strategic vision of the firm. He most recently served as the Chief Solutions Officer at Globant, responsible for the design and development of digital solutions while leading strategic customer engagements globally. His areas of expertise include product development, agile transformation, and gaming.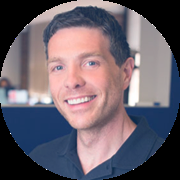 Latest posts by Andres Angelani