International Women in Engineering Day began seven years ago with a simple mission: to raise the profile and awareness of women in engineering, and help bring much needed attention to all of the exciting career opportunities available to women and girls.
In years past, we have held external events and internal celebrations, all of which were supported with social campaigns. 
We are nearly halfway through 2020, and depending on where you live, COVID-19 has overwhelmed every aspect of our lives for the better part of the year.  A few examples:
Those of us who are parents have had to help our kids with distance learning, quizzing them on history or fractions in between Zoom calls; 

Many others have been forced to take shelter with multi-generational family members, managing prescriptions and meal prep, to better care for each other.  

And of course there are those of us who have found a way to practice yoga, have lunch, binge Netflix, and write new code… all from the same room!  
Every one of us has their own, unforgettable story, if not several, that will remain with us long after we return to some form of our former BC (Before COVID) lives.
Yet two things are certain and consistent across the board: 
We have all had to find creative ways to be productive while working remote, and 

Our new normal today looks very different from our life before the pandemic.
Because of COVID-19 and the impact it has had on our entire organization, particularly our women engineers, we decided to do something a little bit different this year for International Women in Engineering Day.
We asked our women engineers to help capture the essence of their 'new normal,' and share with us one specific image and picture that best depicts their life nearly 120 days into a completely distributed team (and shelter in place) environment brought on by coronavirus. 
The result is a beautiful and timely photo exhibit, an arresting mosaic that demonstrates how Cognizant Softvision women engineers work, how they play, how they teach, how they cope, and how they take care of themselves and their families during these difficult times. 
Curated by our talented Buenos Aires-based Visual Designer, Paula Fernandez, the photo exhibit is entitled "New Normal," and can be accessed here. 
Paula captured everyone's images through a similar 'lens,' using one of our primary tools for staying connected. 
Each image was captured by Paula via Zoom, and helps give each photo in the exhibit a unique but similar look and feel. 
Our technology platforms are our brushes and our canvas… they are how we continually deliver for our teams and our clients, and it's fitting that Zoom is the inspiring vehicle that we use to discover this exhibit. 
The 2020 global theme for this year's International Women in Engineering Day is #ShapeTheWorld, and is meant to encourage everyone to share stories of how engineers are shaping the world and helping to make our planet a better, safer and more innovative and exciting place to be. 
Cognizant Softvision is proud to participate in this year's INWED campaign, and we're even more proud to recognize our women engineers, and shine a distinctive light on what their new normal looks like.
In addition, we welcome your feedback and look forward to seeing your new normal – share it with us using the hashtag, #CSVShapeOurWorld.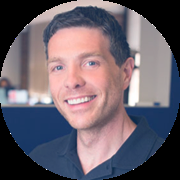 Andres Angelani is the Chief Executive Officer of Cognizant Softvision (a division of Cognizant Digital Business). He is a proven leader at blending design and engineering disciplines that not only boost business performance, but also help organizations build modern business that can seize the potential of the digital revolution.

Andres became CEO of Softvision in March of 2017. He continued in this role through the company's acquisition by Cognizant in late 2018. Prior to Softvision, Andres was one of Globant's pioneers and served as the Chief Solutions Officer. He successfully created multi-million-dollar practices and fostered a culture of continuous discovery where design, technology, process and talent blended to drive digital innovation at scale for the company's marquee global clients. He held other positions at Synthesis Information Technology, Electronic Data Systems and Sistemas Estratégicos.

His second book, Transforming While Performing: How To Create A Culture of Innovation With Partners, was published in October of 2019, and aggregates many years of experience in building innovation cultures with his clients. The book received endorsements from analysts, editors and tech influencers. The book was a winner of the 2020 International Book Awards in the General Business category, and was a finalist for the 2019 Best Book Awards. Andres also found time to write an extra chapter to the book, specifically covering how to transform your organization in the midst of COVID-19. Within 48 hours of shelter-in-place orders due to the coronavirus, Andres was able to move the entire Cognizant Softvision operation to a completely remote environment, and helped counsel clients on best practices to move their business and staff to a work-from-home and distributed team model.

Andres' first book, The Never-Ending Digital Journey: Creating New Consumer Experiences Through Technology, was published in 2016, and describes his method to build high performance teams and top notch software products. In 2019, Andres was recognized by the Hispanic IT Executive Council (HITEC) as one of the top 100 technology executive leaders that happen to be Hispanic. Andres is a frequent speaker and thought leader on how to scale digital innovation in organizations, and was recently featured at The Programmer's Week Conference in Romania, CDX / Techonomy event in New York, and Tech Up for Women. He is also a member of the Alliance of Chief Executives and the Forbes Technology Council.

Andres currently lives in New York and has American, Italian and Argentinean citizenships. He holds a Bachelor of Science in Business from University of Belgrano in Buenos Aires. He enjoys cross-fit training, running, skiing with his wife, Laura, and their four kids. He is also passionate about classical music, and has played the piano from a very young age.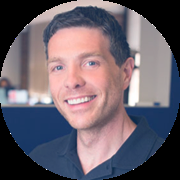 Latest posts by Andres Angelani