One Night Gallery Love RIZI
New Media Art Exhibition Aug 11, 2021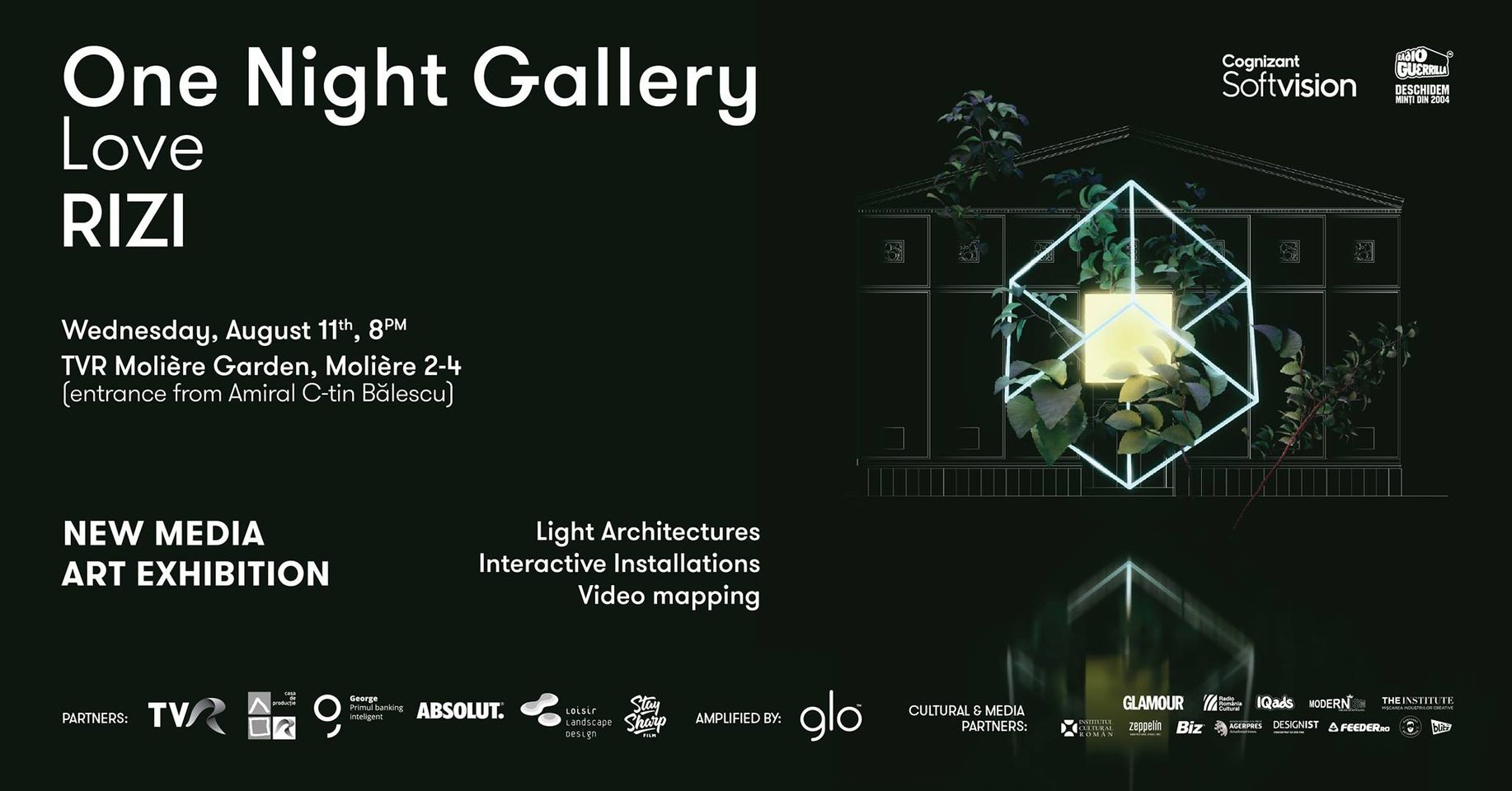 Cognizant Softvision is proud to be a main partner for One Night Gallery Love RIZI, this year's first outdoor art show in Bucharest, Romania.
Presented by One Night Gallery and RIZI, the exhibition explores how design meets nature and how the four primordial elements, fire, water, earth and air , communicate with the four essential design elements, point, line, plan and form.   
When: Wednesday, August 11, 2021 | 8PM
Where: TVR Molière Gardens
Strada Moliere 2-4, 011964
Bucharest, Romania
Learn more
The experience and exhibition's journey is created by RIZI, a creative design studio that connects ideas and people through design experiences. Founded in 2013, the studio explores emotions through technology. Two of the studio's artists will fuse nature and technology through nine interactive art installations in the gardens of TVR Molière in Bucharest. 
TVR Molière marks its 65th anniversary this year, and to celebrate the exhibition's centerpiece focuses on the history of TVR. Throughout the exhibition, a collage of selected scenes from films part of TVR's archive will be presented.
The landscape architecture of the exhibition is created in collaboration with Loisir, a landscape design studio known for creating functional spaces where plants thrive in a controlled and aesthetic way
One Night Gallery Love RIZI is the first exposition kicking off a series of events that will take place across Romania. To learn more, click here.