Old Client, New Tricks – How Game of Pods Accelerated Team Performance
How Game of Pods helped a pilot program bloom into a new way for this client to develop fantastic digital products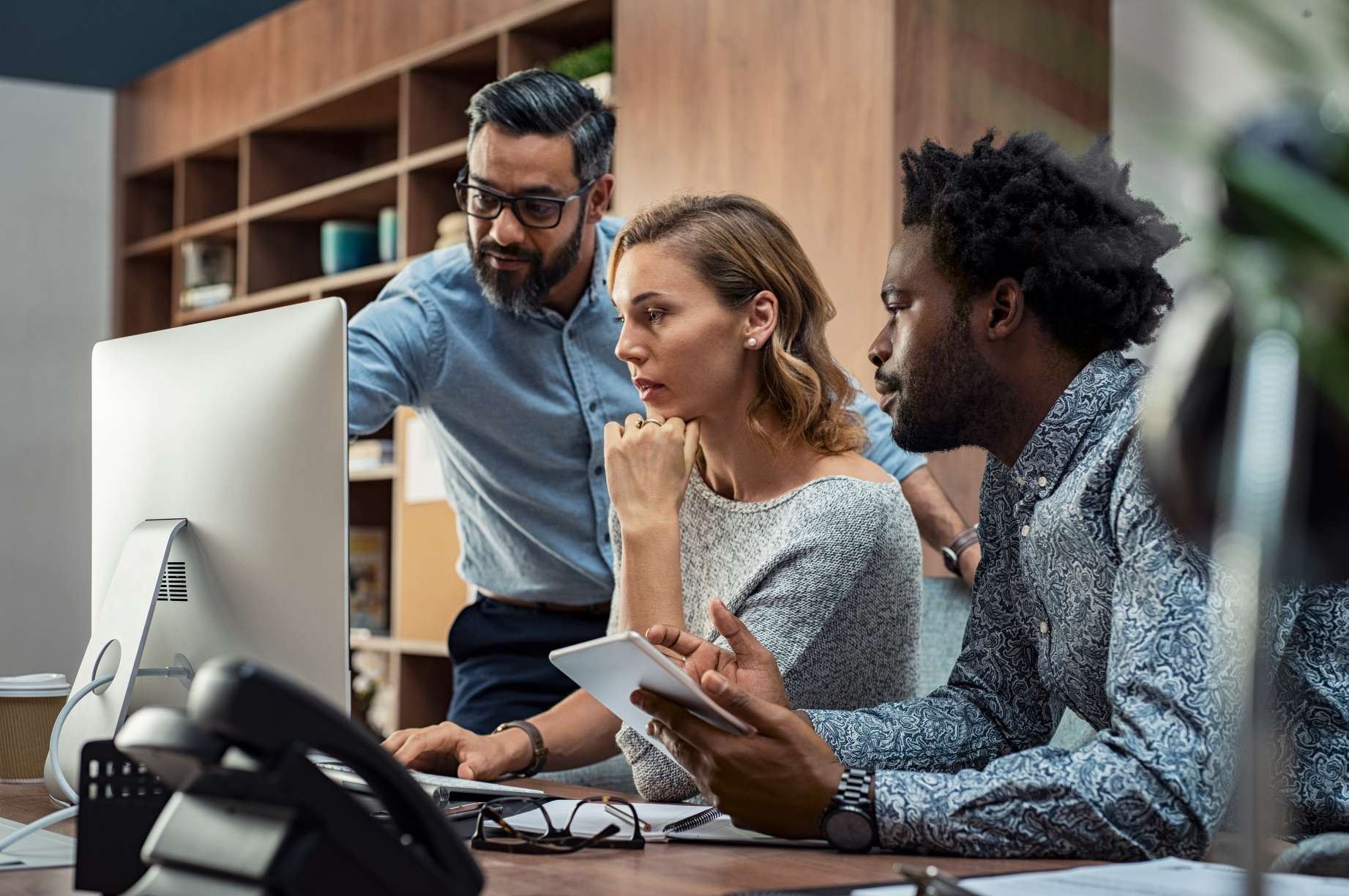 Game of Pods is purpose-built to support the cultural side of digital transformation. In a world where 74% of enterprises report an inability to keep key engineering talent beyond one year, we've achieved the top talent retention rate in our industry. We have also achieved consistent success across digital product engineering through our purpose-built platform that focuses on metrics that matter.
The challenge at hand
Our client, an independent licensee of a major health association, was a mutual insurance company with over two million members throughout the midwestern U.S. As a mutual insurance company, policyholders and not private investors owned it. They were always working hard to deliver exceptional service while managing costs. 
With a deep commitment to customer service excellence, our client wanted help innovating and streamlining the experience for its new health membership transactions application. With several features in the project roadmap, the client needed an approach that would be flexible and nimble – providing a centralized experience for all prospective and current clients.
The right pod for the right problem
When this engagement began, the Cognizant Softvision team discovered that, although Agile methods and processes were being put in place, the membership platform's development still lagged in QA and testing as both were being done after launching publicly. This led to a product fraught with bugs which would, in turn, create less-than-ideal outcomes. 
The client wanted us to build them "a tool, a feature, and a product set. Put a system together and build what we are looking for." We keyed into the second part of that request — to build what they were looking for. The outcomes our clients are after are our highest priority, beyond features. With that in mind, we approached the client with the idea of implementing Game of Pods – showing them how the pod model would work to deliver on their vision.
Our six-week pilot Game of Pods program kicked off at the end of July 2020, bringing together a team that had never worked together previously. Some members were entirely new to Cognizant Softvision. The Game of Pods platform would act as their guide to pod excellence and client outcomes.
Clear goals and impressive achievements
To start development and kick off the game, the pod chose a team name –  "Icon," which spurred off the first step of good Agile development. Next,  they worked together alongside the client, setting goals with performance metrics, using the client's current performance as a baseline. 
Icon, fully understanding the importance of having an Agile approach that would allow a quick go-to-market strategy,  immediately began utilizing NodeJS and Angular for web development alongside the QA experts testing in parallel. To ensure the engineered outcome included a cohesive, unified platform, our product and design teams used KPI's that measured velocity, quality, product impact, and autonomy to ensure a seamless transition upon rollout. These KPIs were measured and reevaluated constantly to ensure that business goals were always in alignment and met.  
Working alongside our client's internal product team and solution architects, two sprint ceremonies for the planning and refining of the initial feature project scope were implemented. By the end of the sprint, the pod had been allowed to expand by two members to continue meeting the project's scope. For their efforts, Icon was recognized for evolving and awarded the Mitosis Trophy. 
The Mitosis Trophy, a milestone in the GoP ecosystem, represents success and growth. When it occurs, a member of the pod that knows the scope and status of a project breaks off and forms their own pod to scale the production without impact. This pod reached mitosis, and plans for a third pod launch quickly followed. In this highly organic way, we transform how our teams can evolve our clients' approach to project delivery. 
As the pods worked together to deliver on time and meet the KPIs set, they continued to apply best practices – allowing the feature to be completely functional by the release date. Game of Pods helped to ensure that not only was the feature delivered on time, but the pod was able to catapult team performance – having outperformed the other internal teams and helping to transform the client's business practices in record timing completely. 
With Game of Pods' help, what started as a pilot program bloomed into a new way for this client to develop fantastic digital products.