.NET Coding Challenges? Let's Play!
Our .NET community in Romania bonds over coding challenges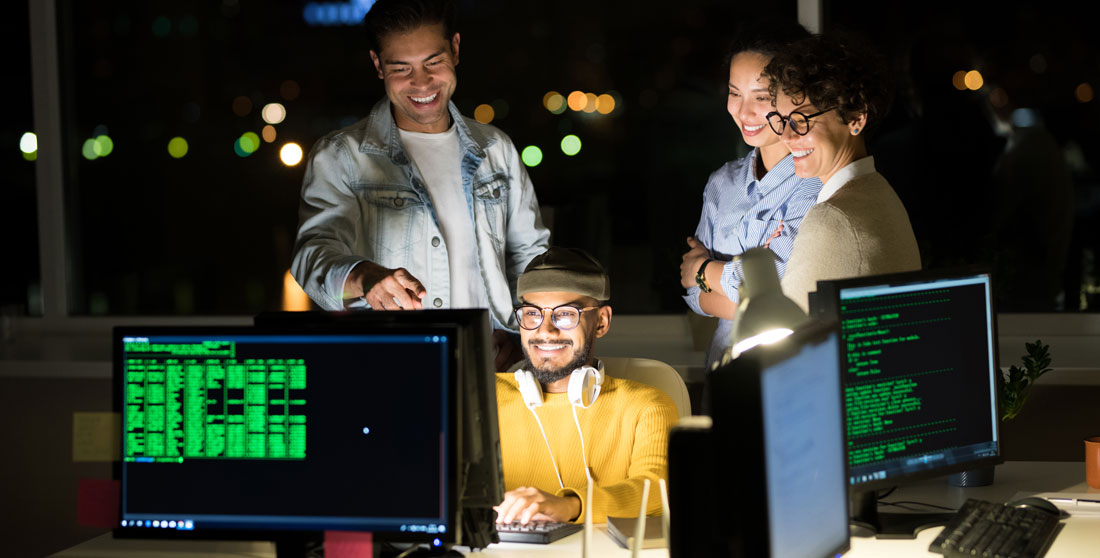 It all began in the winter of 2020, when the first .NET community contest supported by an online platform took place, allowing the entire .NET community in Romania to code, play and have fun. Since then, the community has held several successful contests, bringing members together for a fun event full of challenges.
These events happen a couple of times a year at Cognizant Softvision, allowing developers to have fun, code and even win some cool prizes. Each contest has a theme, such as holidays, around which the challenges align. The complexity of the challenges differs and are created to suit any developer. 
Why Coding Challenges?
Coding challenges provide a great way to have fun and do what every programmer wants– to code. The challenges also allow programmers the chance to improve their skills and use either a programming language that is close to their heart or a programming language that they've just started learning. 
After a few programming challenges, participants tend to notice a boost in problem-solving agility, and they learn some new algorithms or some cool new programming language sugar. All this playing prepares programmers for real, day-to-day coding challenges, where performance, security and bug finding are key.
The .NET Spring Coding Contest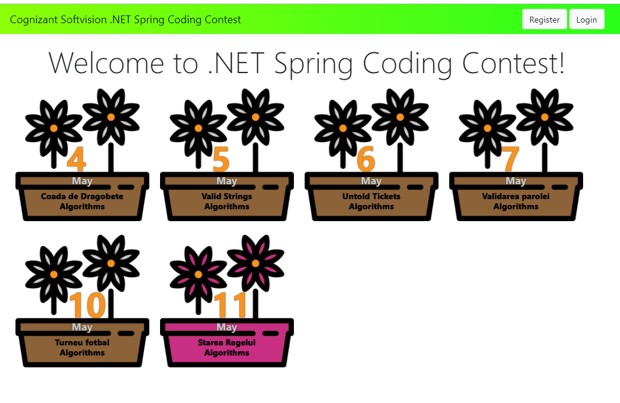 The .NET Spring Coding Contest combined fun coding challenges, prizes and the .NET framework. The contest celebrates the season with entertaining and memorable challenges, such as a bug hunt safari where players aim to seek and destroy any found bugs.
The code challenge category ranges from algorithms-based challenges to AI, to security and encryption. As performance is a very important topic in programming, performance optimization challenges were included to ensure that code is running as smoothly as possible. 
How to Play
To join the competition, contest participants simply logged into the contest platform and used the online code editor. The online editor allows participants to quickly code out the challenge and even test the code with some sample scenarios. Players were able to run the code online, before the actual solution submission, so that their ideas could be tested to see if the constructed solution worked as expected.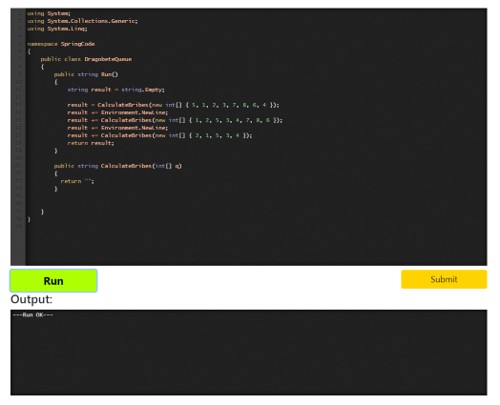 The code submitted is graded automatedly by the programming contest platform. This is when the fully automatic grading system works its magic. Players can re-submit solutions, and can view their grades at the end for each of the submitted challenges. This makes the grading process transparent and allows for self-evaluation.
The team is what makes this event so great
As part of the team that handles the .NET programming contests, I am proud to be part of such a dedicated group of colleagues. Working with such passionate and tech-savvy Softvisioners allows us to create and manage this great event. As former professional basketball player Phil Jackson said, "The strength of the team is each individual member. The strength of each member is the team." So keep coding and have fun with your teammates.