Networking & Sharing Knowledge at Nerdear.la 2019
Cognizant Softvision was part of this year's edition that took part at the Konex exhibition centre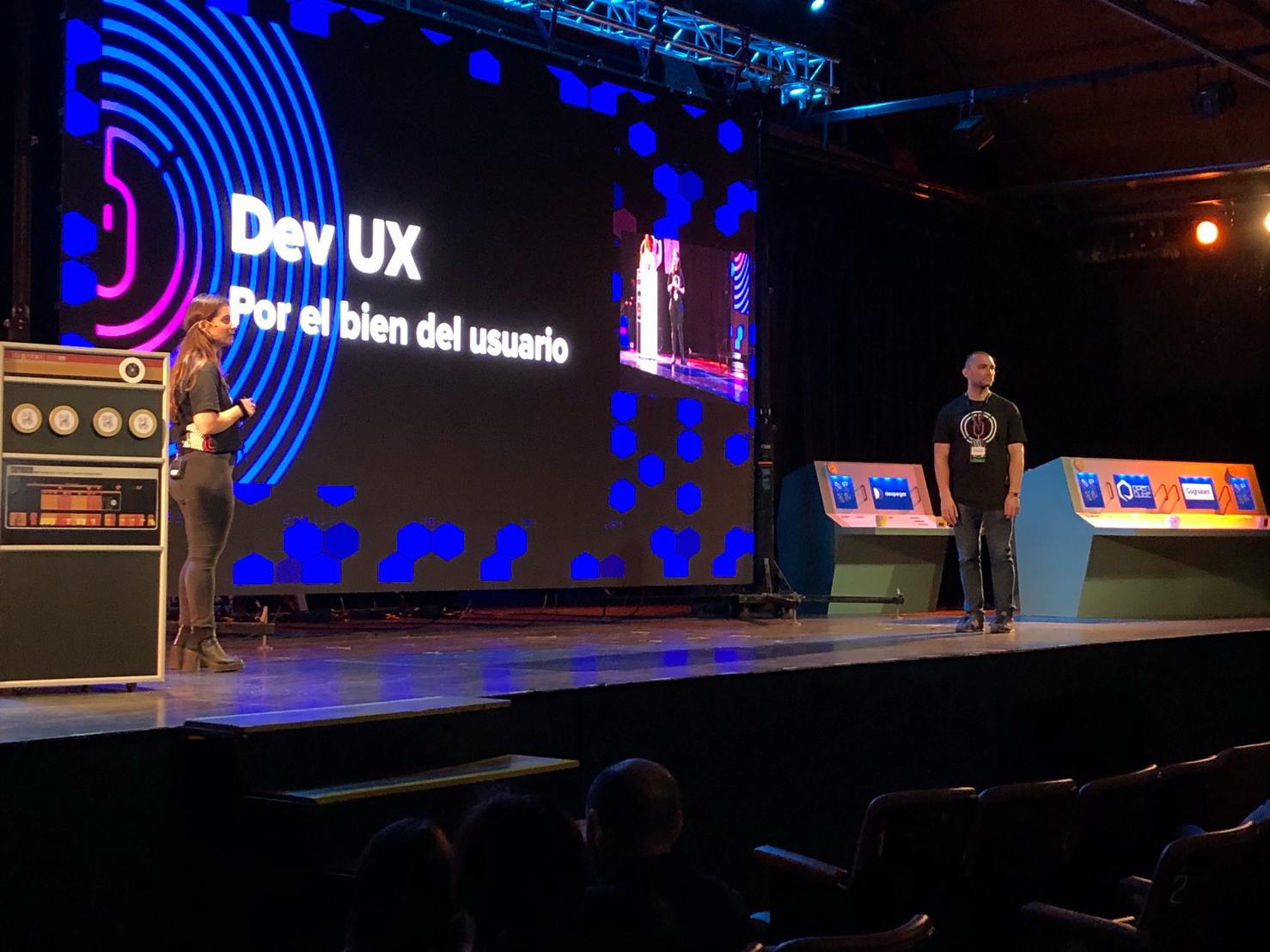 Buenos Aires, October 23, 2019. Earlier this month, the Konex exhibition centre was the scenario for one of the biggest IT events in Argentina. A new edition of Nerdear.la, a three-day free event consisting of talks, workshops and a career fair took place and Cognizant Softvision was proudly part of it.
The HR recruiting team was present during the whole event at Cognizant's booth, meeting candidates and explaining the projects, technologies and open positions available at both companies. It was an opportunity to meet the IT local community and invite them to join our team.
Additionally, on Friday 18, Marina La Rosa, Senior UX Designer, and Arthur Loginow, Web UI Developer, were invited on stage to give a talk: "DevUx: for the sake of the user". The talk focused on teamwork between cross-functional teams and highlighted the importance of flexibility and communication between colleagues. At the end, the more than 100 attendees got the opportunity to ask questions to the speakers during a productive Q&A session.
Lastly, the speakers shared their views with the audience. Marina La Rosa said, "I believe that the saying is true: "if you want to go far, go together". Both time and experience have shown me that working in teams is always enriching, fun and illuminating". "Knowing the impact of our decisions enables us to make better ones," summed up Arthur Loginow before leaving the stage for the following speakers.
Nerdear.la 2019 presented the opportunity to meet with the community and share knowledge. Subscribe to our blog and keep posted of upcoming events!