Mobile– The Great Winner of COVID-19?
Taking a look at how app technology has evolved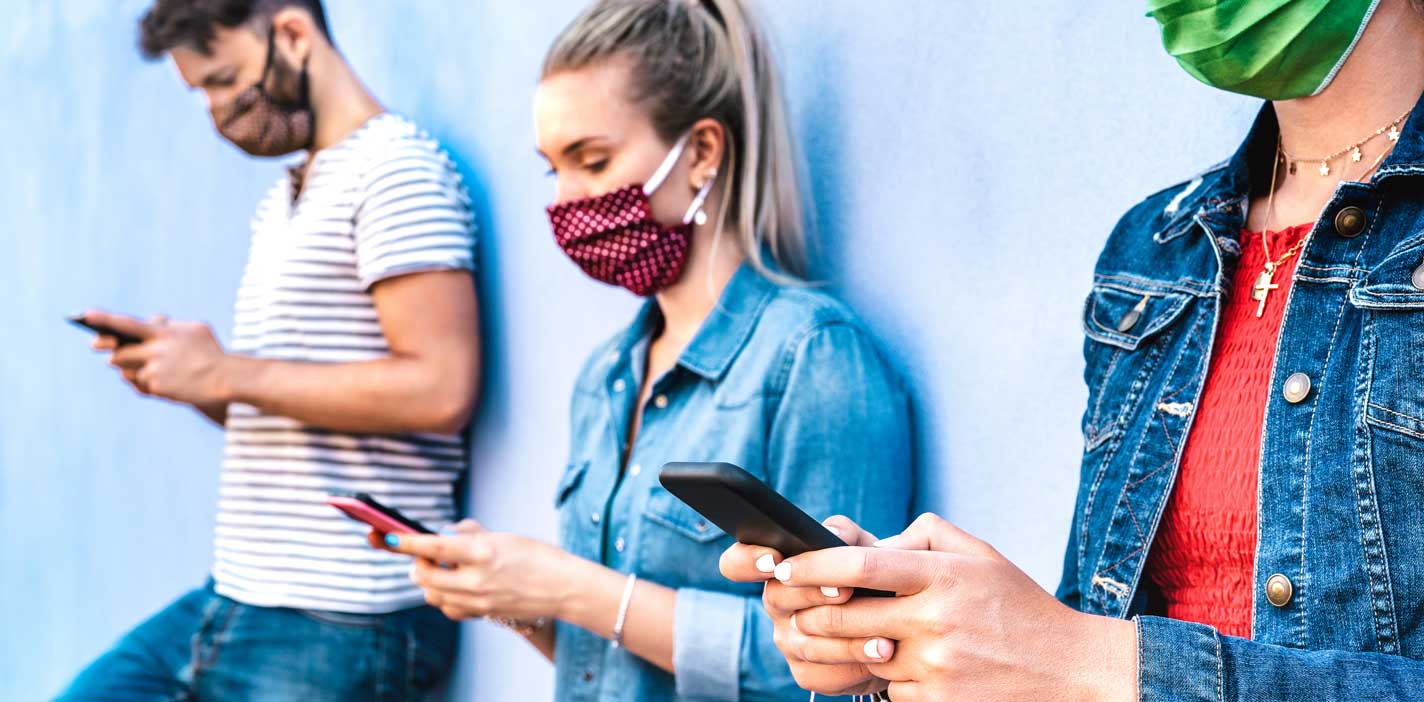 The past year has caused a lot of changes in our communities and in the way we interact with each other. The lockdown, the uncertainty, social distancing and workplace changes were a source of stress and anxiety for most of us.
Thankfully, technology offered us some tools to cope with what was going on around us and brought a level of normality to our lives.
During this period, social media apps were one of the most important tools we had. They were one of the best ways to keep in touch with friends and family during the height of the pandemic. Text chats moved to video chats, as most countries introduced lockdowns and social distancing. Apps with video call features helped us reduce some of the social distancing and being able to see and talk to our families was a morale booster.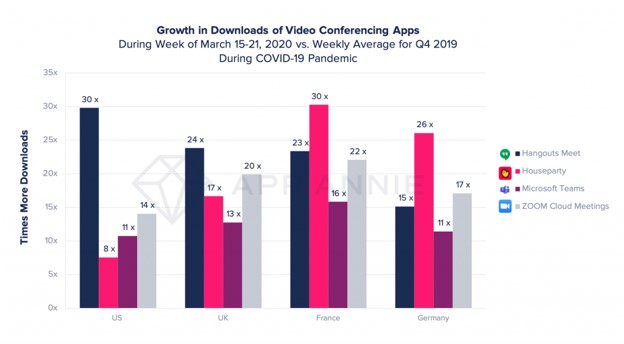 Source: TechCrunch
During normal times many of the physical activities that we do, such as going to the gym or playing different sports, have a huge role in our physical well-being and mental health. The lack of these stress relievers combined with all the restrictions and insecurity the pandemic brought along caused some of us difficulty with adjusting to the new lifestyle which was forced upon us. Luckily, many trainers reached their customers through sports apps, conference apps like Zoom or even posting training videos on social media. Many of us turned our bedrooms or living rooms into training spaces and, with these apps, we had access to dozens of trainers from around the world and their fitness programs designed for home training.
Also related to our physical well-being, most of us kept a close connection to our family doctor. Our doctors were a great source of information in a sea of misinformation flooding the internet and social media. We moved forward with our regular checkups, but this time from our homes using digital platforms or apps. In fact, according to an analysis performed by TrustRadius, telemedicine was the software category with the top growth in April 2020.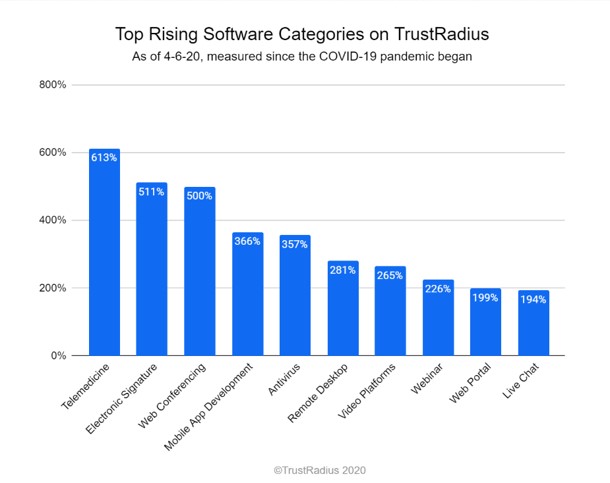 Source: trustradius.com
After making sure our physical health was taken care of, we had to address our mental health. Being stuck at home sometimes added even more chaos to our lives. The border between work and personal life became very blurry, and the switch from having well defined work hours and working from home where we were constantly around our work environment caused more stress and anxiety.
Many people turned to meditation in an effort to reduce stress. For some it was their first time experimenting with meditation, while others who were already familiar with it started meditating more. According to a report by Sensor Tower there was a 24% increase in meditation app downloads in April 2020 as compared to January 2020.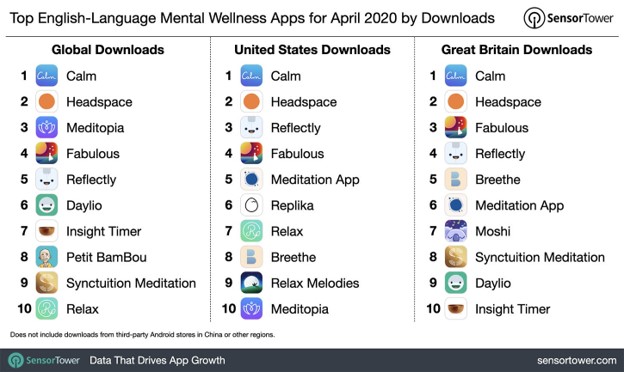 Source: sensortower.com
Other aspects of our lives had also drastically changed, such as dining out. The restaurant industry was one of the most affected by the pandemic. It needed to quickly adapt to keep businesses afloat. One of the strategies included interacting online with customers and delivering food through the restaurants' delivery services or by partnering with food delivery platforms. According to a Deloitte study, delivery and takeout orders increased by 14% since the pandemic started. In addition, 32% of Americans ordered food online or through an app and 21% ordered groceries online or through an app.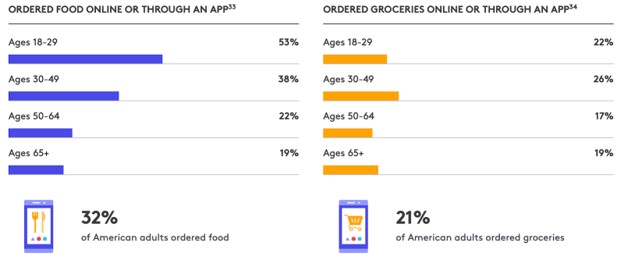 Source: bugsnag
But it wasn't just the restaurant industry that had to adapt. Since the beginning of the pandemic, it was clear that the education system would have to undergo some changes. As schools were closing, education shifted to e-learning. By using video conferencing apps and e-learning platforms students were able to continue their education. Even though this can be a challenge for certain families, virtual learning allows children around the world to receive an education.
These are just a few of the areas that have benefited the most from the use of technology. But how have we been accessing these apps? What devices are constantly around – in our pocket, on our nightstand, on our desk or kitchen counter? The answer is, of course, our mobile phones. 
When we consider how quickly non-tech industries have entered the app world and the fact that we have supermarkets, restaurants, doctors, and personal trainers one tap away, we could safely argue that mobile has emerged as one of the winners of COVID-19, and perhaps even the greatest winner.