Mihai Constandiș Featured In Forbes Romania
Mihai Constandiș, Romania Country Manager & Head of Eastern Europe Studios, Cognizant Softvision, discusses how the summer of 2021 should represent an expected return to normalcy.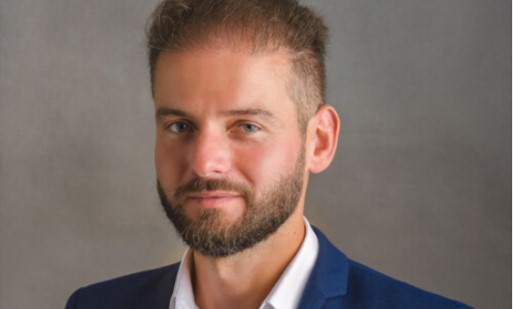 Forbes Romania published a Q&A with Mihai Constandiș, Romania Country Manager & Head of Eastern Europe Studios Cognizant Softvision, discussing how the summer of 2021 should represent an expected return to normalcy. 
Here's the translated interview, originally published in Romanian in Forbes Romania. 
While during other summers, the main topic of discussion in the business community may have revolved around the typical topics and holiday destinations, this time, Forbes Romania challenged some of the most well-known players in the local business arena to answer a short questionnaire within a special context…one in which in the summer of 2021 should represent an expected return to (new) normal.
Business vacation
We are certainly active in an industry that never stops and the pandemic has accelerated the digital transformation globally. So we are very busy and are concentrating on helping our clients transform their business and experiences with their end users. It is a fascinating challenge and we are glad to have the opportunity to make a significant contribution to this digital revolution.
Generally in the IT field, I would say that, either in summer or winter, or unforeseen situations, such as the pandemic, performance is based on evolution, lifelong learning, flexibility and adaptability. All Cognizant Softvision employees have the opportunity to choose when they'd like to take their vacation. We strongly believe in a balance between personal and professional life, which is why we have constantly encouraged our colleagues to enjoy at least one vacation each year. Most of us choose the summer period – it is the time of year when most of us recharge our batteries to maintain a healthy lifestyle.
In addition, we have always viewed vacations as transformational experiences, which disconnect us from our usual routines and contexts and connect us to new worlds and cultures, give us access to new sources of inspiration, and enrich us individually. Unfortunately, the pandemic deprived us of these wonderful experiences, so we encourage our team to take a well-deserved vacation this year. So, especially after a year of working in a pandemic, it's time for some fun.
Certainties and predictability
Yes, it was a different period from many perspectives and I think it is a turning point in human history, proving that we are capable and adaptable. Even if there is uncertainty around us, I consider it important to look at opportunities, to remain optimistic and to focus on the things we can control. Certainty for the IT environment has been the acute need to accelerate global digital transformation and the increased appetite of all business sectors for investment in digitalization. We have chosen to focus on this certainty during the pandemic and we are pleased to see exceptional growth results with a positive impact for our colleagues and clients.
Moreover, in a work environment with an "agile" management approach that, in fact, revolutionized the software industry, we have become accustomed to unpredictability. Since we are organized into technical communities and rely on a "pods" model for software delivery, we have the ability to adapt quickly to new realities. We were operating within this model before the global pandemic.
Combined with our talent and the "Game of Pods" delivery concept, Cognizant Softvision is prepared for change. This positions us favorably overall in the software industry, allowing us to facilitate the delivery of software products efficiently and quickly. The global pandemic has accelerated the digital transformation by at least 5-10 years and, as a result, has accelerated the need to develop tools and solutions at the same speed.
Concerns
I believe that concerns in the IT industry, in general, are closely linked to the unpredictability and global evolution of the pandemic situation. For example, companies have adopted or planned measures at both national and regional levels as a result of these external factors. These measures influence our experiences and those of our colleagues. I am concerned about the integration of new colleagues, their sense of belonging to our company, the way we manage our internal communities, the way we interact in general. During the pandemic, everything operated in the virtual environment, allowing us to stay very connected, maybe even more so than in the past because distance was no longer a factor. However, we need a balance.
At the same time, it remains to be seen what the newly created habits and trends will become as the restrictions associated with the pandemic begin to relax; whether IT professionals will prefer to work in hybrid format, from home or from the office. I think it's important to be adaptable and understanding of all these options. We continue to offer the opportunity to work exclusively from home, and we are working on the implementation of the new concept of working in hubs – through which we offer career opportunities from anywhere in Romania. Softvisioners in these hubs have the option of working from the office, from one of the five Romanian studios — Bucharest, Baia Mare, Cluj-Napoca, Iași and Timișoara. We have invested significantly into all of these studios over the last two years, continuously adapting the spaces to offer a unique and personalized work experience: one that is more collaborative and facilitates the innovation and creativity of our colleagues. Our updated studios will help inspire software engineering at the highest level, while providing relaxing spaces, meeting areas for colleagues, collaborators and our business partners, all in an informal and friendly environment.
So, we seek to turn this challenge and concern into a transformational experience. I strongly believe in ambition, perseverance, collaboration, partnership and evolution through continuous adaptation. These values have characterized the history of Cognizant Softvision from the beginning.
Business plans
We stay focused on our growth. There are important business premises in the software services market to support this growth. For 2021 we anticipate a significant increase for our operations in Romania and we are confident that it will continue in 2022 and in the coming years. It is extremely important for us to offer extraordinary experiences to our colleagues, and at the same time to deliver premium quality for the software products we build for our customers.
More specifically, we see significant developments in all technical areas and for our teams of IT professionals. We are experts in all technologies and have a variety of career opportunities in all of our communities: Full Stack Web Community, Enterprise .NET Community, Enterprise Coffee Community (Java), Big Data & Analytics Community, DevOps Community, Cloud Community, Mobile Community (iOS and Android) Mobile Cross-Platform Community, Artificial Intelligence Community, UX Community, and the Quality Engineering Community.
From the point of view of partnerships, we work with globally renowned brands, from various industries such as healthcare, e-commerce, banking, insurance, retail, automotive, and more, and with Forbes top 500 customers.
Vacation in the country or abroad
Yes, I will go on vacation, especially after such an intense period during which we all worked incredibly hard. I have not yet decided exactly where I will go, but I have often managed to plan successful holidays last minute. There are many beautiful places to visit in Romania and, on the other hand, the relaxation of some COVID-19 restrictions encourages me to look at foreign destinations. I really like mountain destinations and I love to drive, so I still look with interest at mountain areas and European cities, as escapades or city breaks. In the next period and until the end of the year I am tempted to go to at least a Formula 1 race, especially since Cognizant is a "Title Partner" this season with the Aston Martin Cognizant Formula One ™ Team.