Diversity means different things to different people. For some, it represents an open mind and being accepting of people and opinions that aren't associated with the status quo or mainstream. For others, it may mean creating or supporting opportunities that are inclusive, regardless of gender, race, age, ethnicity, religious or political beliefs.
For those who know me and Cognizant Softvision, diversity is more than just a buzzword or differentiator. Diversity means appreciating and understanding that everyone is unique, everyone is different and everyone deserves our respect both in and out of the workplace.
At Cognizant Softvision, we like to say that we train for diversity. That means we don't train people in mass quantities like other traditional companies. Instead, we expose young people to different emerging technologies, new design trends and agile mindsets. We set aside some budget to give each employee a unique learning experience, including working with different types of customers and collaborating with different managers.  
We believe that providing employees with access to unfamiliar experiences and cultures will not only help them become more well-rounded employees, but also help them develop personal and leadership skills that they can apply to benefit themselves and the organization. 
The last month our philosophy and approach with regards to diversity has been on display, and in some respects validated with a key industry award and speaking platforms. 
In the Fall of 2019, I was extremely proud to be recognized by the Hispanic IT Executive Council as one of its HITEC 100. The HITEC 100 recognizes the 100 most influential and notable Hispanic professionals in the Information Technology industry. While the award is individual in nature, I enthusiastically share the achievement with everyone at our company. It's truly an amazing experience to work alongside so many talented creative technologists in Romania, in India, in my native Argentina and throughout our growing global network. I'm confident that the many contributions from across our network have advanced our brand and our business, and also enabled us to showcase our diversity. 
In addition to this award, Ines Casares, our VP of Global Strategy Delivery and head of our Argentinean Studios, has been busy speaking on various platforms and advocating on behalf of our diversity strategy. In addition to addressing innovation and trends in the digital world at Innovation Summit, she also participated as a panelist at 'Inclusion in Tech: The Work of Belonging.' This event was sponsored by Cognizant's The Center for the Future Work, and the panel discussion focused on 'Rooting Out Entrenched Bias and Growing a New Culture.' 
As I sat in the audience listening to Ines, I found myself proud and inspired by her words. Her comments are worth sharing here: 
"I think as organizations, we have to understand that we have to provide a learning environment for our people, that we cannot grow our business if we don't grow our people. The way to get rid of a bias in an organization is the same as in everyday life. If we try to humanize the way we are with employees, or the way we look at their careers, we're no longer thinking about segments of people. This is who you are and who you will be in two years if you follow this path. We become more human in trying to match what every one of our collaborators is looking for at this job. You may have hundreds of thousands of employees, but for each of them, they have only one employer. And we're it. So they choose us every day so we, in turn, need to look at their careers as an individual path."
Regardless of how you define diversity, these words ring true in any situation and in any language.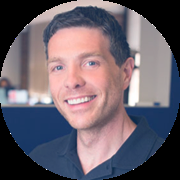 As the CEO of Cognizant Softvision, Andres is responsible for both the day-to-day operations and the strategic vision of the firm. He most recently served as the Chief Solutions Officer at Globant, responsible for the design and development of digital solutions while leading strategic customer engagements globally. His areas of expertise include product development, agile transformation, and gaming.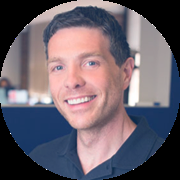 Latest posts by Andres Angelani