Madalina Pavel: Choosing to Challenge
Softvisioner Madalina Pavel shares her thoughts, following International Women's Day, on creating a more inclusive world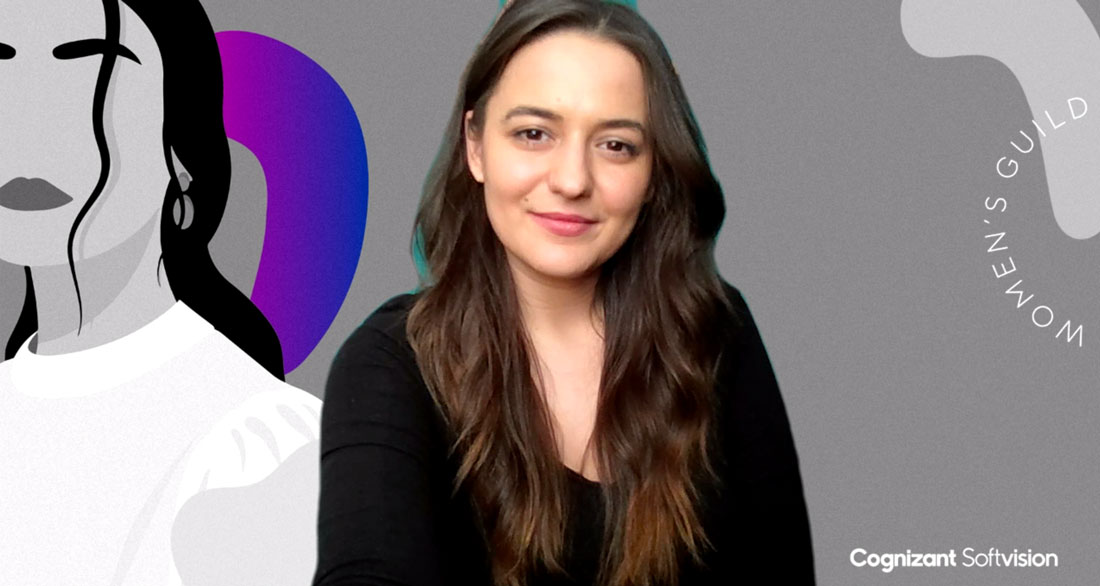 The theme of International Women's Day 2021 was #ChooseToChallenge. It's all about challenging the status quo to create a world where women can realize their true potential with confidence. As part of our IWD celebrations at Cognizant Softvision, we proudly present to you a few of our female talents who choose to challenge themselves and deliver excellence in every aspect of their life.
In this article, Madalina Pavel, Studio Experience Consultant in our Bucharest studio, shares her thoughts on how dichotomous thinking impacts division and inequality and how we can work together to create a more inclusive world.
In my general observations, readings and social interactions throughout my life, I've noticed a general tendency to think, act, feel and explain the world around us based on dichotomous concepts: new/old, good/bad, introvert/extrovert, manly/womanly, and so on. While this habit can make it easier for us to navigate and react to a complex and ever-changing world, there are also some negative side effects of dichotomous thinking. 
Many common biases come from this way of thinking and it can be difficult to challenge them. When we translate the world in extreme concepts we lose the middle ground where most of us actually find ourselves. 
When an intern's idea is dismissed because they have less experience, when consultants are not brought on a project because "we have our own way of doing things" or when recruitment is done using personality tests like Myers Briggs so everybody can see "eye to eye," we're operating in a dichotomic manner, focusing on divisive categories. 
Being a woman in tech, a member of a minority or the sole representative of your generation can have its own challenges. But, when on top of that, we add the self-imposed limitations caused by the way in which we perceive the world, working life can become overwhelming. 
When leaders and even peers encourage others to speak up, be present and contribute it creates an environment where dichotomy gets diffused and we can easily see the middle ground, the whole spectrum of things. We see juniors taking the lead and seniors being led, we see women being tech savvy and men deeply involved in the implications of work-life balance, we see introverts being assertive and extroverts listening. 
I have spent more than six years in aviation and three in IT, both traditionally considered male dominated industries. During these years, most of the time I found that I was working more against my own self-imposed labels than against outside biases. 
I was 19 years old when I had my first job. I labeled myself as "inexperienced" and avoided speaking up. Later, when I switched industries, I felt as if I did not have enough insights into the IT industry, so once again I took on more of an observer role. Fortunately, I was invited to take a seat at the table. More often than not, it happened that those who empowered me were other women– former managers, peers and encouraging colleagues who were committed to the idea of an inclusive workplace. 
As a new member of the Cognizant Softvision team, I have already begun working on several projects and have been encouraged to share my thoughts, insights and expertise. I feel confident, supported and empowered.
Since this year's theme for International Women's Day was "Choose to Challenge," this is a perfect opportunity to take advantage of the momentum and shake things up! By challenging preconceived notions and habits, positive change can be brought about. Individually, we're all responsible for our own thoughts and actions – all day, every day – but together, we can create an inclusive world.