Macy's Deploys Modern Technologies & Tools to Drastically Increase Sales
Softvision's 20+ year partnership with Macy's has facilitated rapid deployment of the latest technologies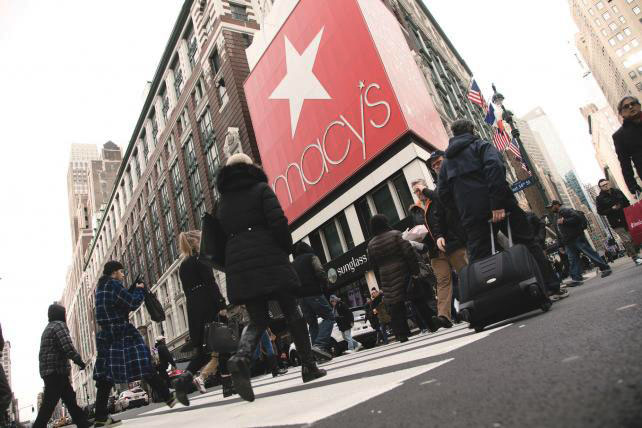 Macy's, Inc. is one of the nation's premier Omnichannel retailers, with fiscal 2016 sales of $25+ billion. The company operates more than 700 department stores under the nameplates Macy's and Bloomingdale's, as well as 125 specialty stores that include Bloomingdale's Outlet, Bluemercury and Macy's Backstage.  Macy's, Inc. (Macy's) also runs macys.com, bloomingdales.com and bluemercury.com websites. Macy's diverse workforce includes approximately 157,900 employees.
At-A-Glance:
Operates 700+ department stores and 125 specialty stores

20+ year relationship with Softvision, including 500+ dedicated professionals developing and supporting mission critical technology

Softvision's global teams support and maintain "core" systems and have architected, designed, and built

modern mobile experiences

to drive the business forward

Associate facing technology enables personalization and efficiency to create a unique shopping experience
CHALLENGE
Macy's needed help in building custom software and integrations between legacy IT systems as well as more modern digital applications.

SOFTVISION'S SOLUTION

Over the life of the 20+ year partnership with Macy's, Softvision has assisted in building a solid mainframe-based backend for Macy's core IT systems. Softvision has most recently partnered on projects which have driven the digital evolution of building modern mobile applications on top of those legacy systems. This includes associate-facing mobile applications providing visibility to customer accounts and mobile POS capabilities.
Softvision's team of experts also worked with the Macy's team to implement a service-oriented architecture to enable real time information to support mission critical Omnichannel initiatives, such as inventory visibility and order status.
Softvision Guilds:
Softvision's practice areas, called Guilds, pull the right experts to build high performing teams for our clients. Those agile delivery teams, or Pods, work as cross-functional teams to "Transform while they Perform." Each Guild is a world-class community of expert talent in an area of expertise. For Macy's, the following Guilds have led the delivery success:
RESULTS
Today, Softvision is a key partner in Macy's transformation to agile development. We're working with Macy's on new, mobile-first architecture and infrastructure for the store selling environment that is Omnichannel aware and enables seamless IoT interactions. One recent engagement was an R&D project that delivered the technology map to allow modern mobile applications to access and use "old school" peripherals attached to their legacy PC based POS systems.

Over our 20+ year relationship, Softvision has dedicated hundreds of thousands of engineering and support man-hours to help facilitate rapid deployment of the latest technologies. Our partnership has helped reduce their costs, improve customer experience and increase sales.
We have developed deep relationships over the decades. Softvision and Macy's co-sponsor various events, including United Way and Bag Hunter charity events, and enjoy joint team Christmas and holiday parties. We look forward to continuing our relationship with Macy's, as we consider them not just clients but true partners.