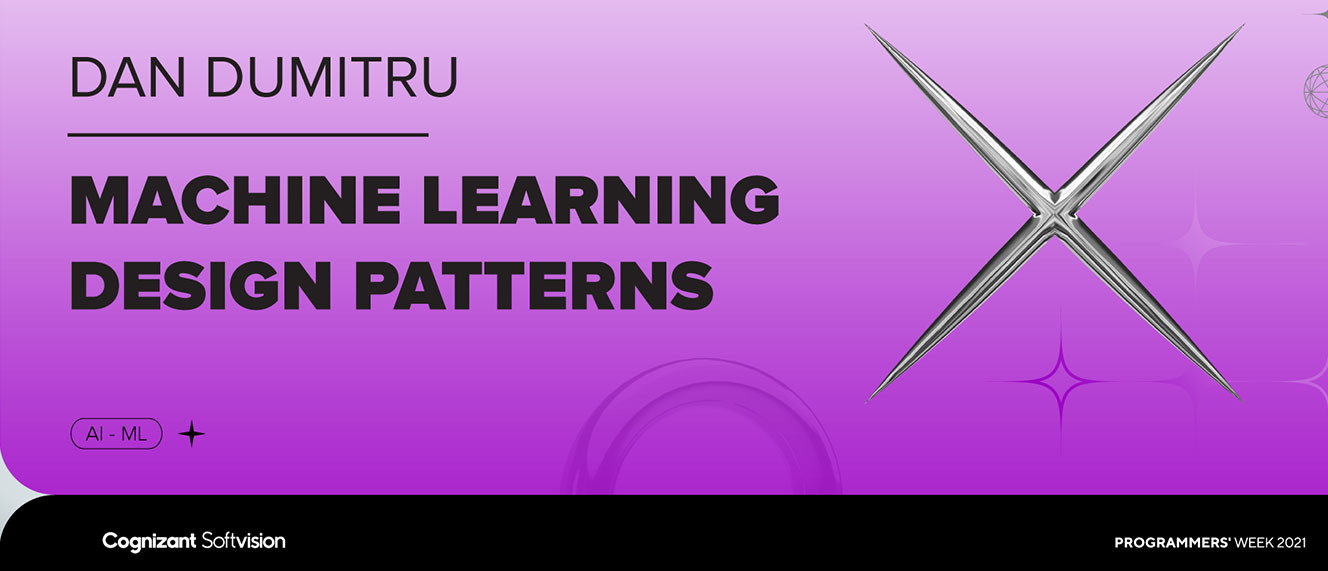 For the seventh year, Cognizant Softvision went beyond with our week-long event dedicated to global developers and software engineers. Programmers' Week 2021 was filled with inspiring keynotes and specially-curated tech talks and discussions, all focusing on professional development, training, industry knowledge, and trending technologies. 
Throughout Programmers' Week, Cognizant Softvision experts from our global studios shared their insights and knowledge. Dan Dumitru, Machine Learning Engineer joined the event lineup to share his expertise on ML design patterns. 
During his presentation, Dan discussed:
What are design patterns and why are they useful?

Types of Machine Learning design patterns

How to apply the best ML patterns to the right solutions
According to Dan, who works on Machine Learning projects across different domains and across the ML workflow, it's "always good to have some standards and proven solutions." 
"I think it's very important and it's good to have [design patterns] in certain scenarios," said Dan.
To learn more about ML design patterns and their benefits, watch the full tech talk here:

To learn more about Programmers' Week, click here.