Back in 2008, my colleague, Yuriy Vey, and I decided to quit our jobs at a local IT company and start a new business venture from scratch, implementing our common values which we strongly believe in. 
For the next two years, there were only two of us, working out of Yuriy's rented apartment where he lived with his wife and their two amazing daughters. We partnered with Arrow Consulting & Design – a small Florida, U.S. based company consisting of four to five people at the time.
We quickly identified that we and "Arrow" had a lot in common when it related to work quality and dedication, as well as customer satisfaction standards. At the same time, Yuriy and I were learning a tremendous amount from our Arrow Consulting & Design partners. This shared vision was the key factor of our mutual success that has lasted for years.
Joining Cognizant Softvision 
As time was passing by, we added new like-minded members to our team. By 2018, when Arrow Digital (rebranded from Arrow Consulting & Design in 2017) joined Softvision, our Lviv team roster had 40 IT rock stars. Today, we're about 75 strong, with most of the people who joined us in the early 2010s still around.
Becoming a part of Cognizant Softvision, a much larger organization, was a totally new experience for us. Skyrocketing from a team of 150 people to a company of thousands, it wasn't an easy transition. But it's been an interesting journey that not everyone has had privilege to have. Being a part of a large company is a totally different scale, with different goals, and most importantly – we get to work with lots and lots of interesting and extremely skilled colleagues. These people have set a new intellectual standard for us, which we're trying to reach as we continue to learn from them. Learn more about the Cognizant Softvision story as well as our global studios and how the Cognizant Softvision family works together to engineer the modern business.
Enjoying each and every moment on our journey 
While it's been a great journey so far to have such a large studio footprint, we think there is something unique in our local culture, which keeps our team in Lviv united. As this video explains, even when apart, we stay united by our passions, whether it's staying fit during these times at home, running, enjoying indoor sports with the cat and or being with the kids.
We believe in a "going the extra mile" approach, a proper "work hard, enjoy life" balance, and most importantly – strong connections with a colleague, or better way to say it – a friend nearby, who is always around and ready to help, at any situation, – work or personal. It's a belief that's been there since as far back as  2008 when there were only two enthusiasts, who could only rely on each other.
See here a couple of best moments we've been sharing together during the years.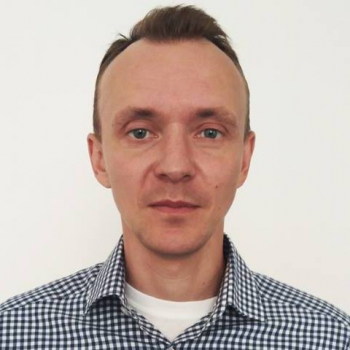 Latest posts by Vasyl Shkoropad