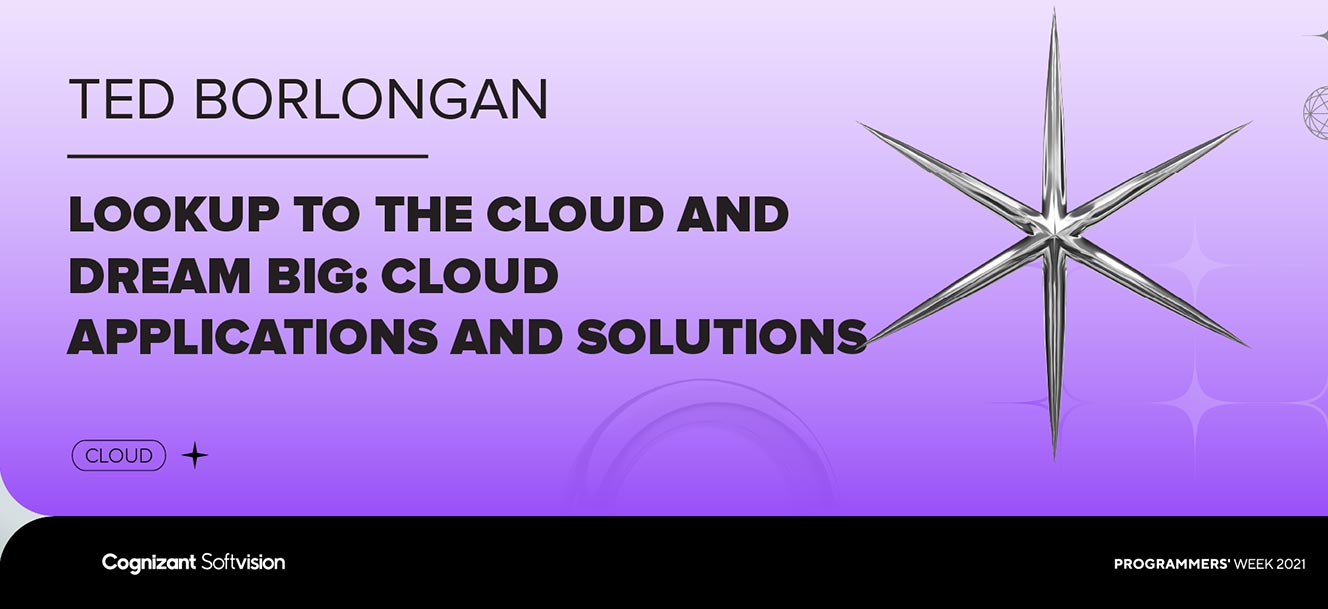 Every year, Cognizant Softvision dedicates a full week to global developers and software engineers. Our seventh-annual event, Programmers' Week 2021, was filled with inspiring keynotes, tech talks and discussions, all focusing on professional development, training, industry knowledge and trending technologies. 
Throughout Programmers' Week 2021, Cognizant Softvision experts from our global studios shared their insights and knowledge. Ted Borlongan, Cognizant Softvision Solutions Architect joined the speaker lineup to share his expertise on Cloud capabilities. 
During his presentation, Ted discussed:
What is Cloud computing?

How to achieve project success using Cloud technology

Deploying a serverless web application through the Cloud

Subscriptions, service limits and best practices
Ted began his quest for Cloud knowledge in 2012 after a meeting with a Cloud solutions architect. Since that day, he's been on a constant pursuit toward learning everything about the Cloud. Over the years, Ted has taken several certification exams to enhance his knowledge of Cloud technology, including the AWS Certified Solutions Architect Professional exam. 
Ted shared a bit of his background, telling the audience how he would dream big while looking up at the clouds, and how this practice helped him in his professional journey. 
"By constantly watching clouds, I learned to dream big and establish my goals by making promises that I would never allow [challenges] to ruin my commitment to achieving whatever I pursue," he said.     
Hear more from Ted's inspirational speech and learn about the many benefits of Cloud technology through his full presentation here:

To learn more about Programmers' Week, click here.