Lesson Planet Delivers a Universe of Resources for Educators and Remote Learners
Building a robust learning resource platform for teachers, parents and school districts for the COVID-19 era and beyond.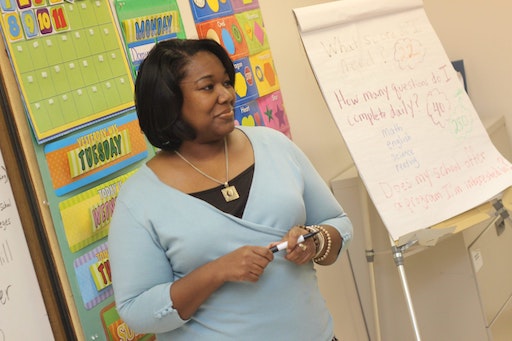 Lesson Planet is an educational technology company that delivers digital tools and educator-curated open educational resources to help inspire teachers and personalize student learning.
The company's flagship solution, LessonPlanet.com, provides over 50,000 individual teachers and parents with access to a huge library of over 650,000 teacher reviews to open educational resources (OER) across all subjects and grade levels combined with a powerful suite of curriculum management tools. In addition sister company Learning Explorer delivers an award-winning learning object repository and curriculum management platform designed specifically for schools and districts to make it easy for pre-K through grade12 educators to find, plan, and deliver compelling in-class and remote learning lessons to their students. 
At a glance:
Founded by a former teacher and educational technology instructor at UC Santa Barbara
Develops innovative curriculum tools and curates free and open educational resources for educators – saving teachers time planning and implementing curriculum
Received a 2020 CODIE Finalist Award for "Best Library Reference or Educational Database"
For over 20 years has helped millions of teachers find, plan and deliver inspiring lessons
The Challenge
In 2016, realizing the growing demand for quality, intuitive educational tools available at the click of a button, Lesson Planet decided to build out its existing platform with additional features and capabilities that would provide a better user experience and expand its product offerings for individual teachers as well as schools and districts. However, the existing internal software engineering team was small and did not have the capacity to scale and execute swiftly.
According to Jim Hurley, CEO and founder of Lesson Planet and Learning Explorer "As we were evolving, it became clear that we needed a more intuitive user interface experience as well as more robust back-end tools that would allow us to efficiently diversify our offerings and grow market share. Adding in capabilities such as an intuitive drag-and-drop resource discovery and collection builder, curriculum manager, and admin manager have helped us take our solutions to the next level and keep up with client needs."
Our Approach
Leveraging our team of engineering experts, the project team sprinted into action, focusing on building a robust backend system using Ruby on Rails, a powerful web-application framework. The initial project started with a small pod, which is a team of cross-functional experts who work together, to build the backend and implement various desired capabilities to enhance the user experience. After working closely alongside Lesson Planet's internal product management team to roll out new features, the Cognizant Softvision and Lesson Planet teams focused on diversifying the platform and enabling more advanced features such as enhanced reporting, third-party partner integrations and administration capabilities.
Together, a powerful platform was created that easily allowed educators to discover, build, manage, and deliver curriculum to students. The platform grew from 320,000 learning objects to ultimately handle millions of online learning resources.
Our team understood the importance of a quality platform, so educators could spend less time searching and more time teaching. Collaborating with the internal content and design team, we helped deliver a solution that included more than 110 product releases for various new features that were tested, deployed and now in use by educators around the world.
Using our agile development process, we included experts from our guilds to build this high-performing team, called a pod, which would enable quick delivery for the solution.
The pod offered technical expertise and consulting to help build an efficient and robust platform that would easily scale. Having worked alongside the Lesson Planet team for nearly 10 years, our core team led the engineering aspects, allowing the internal team to focus more on ideation and product design ideation.
To ensure the engineered outcome included a cohesive, unified platform, our product and design teams used KPI's that measured velocity, quality, product impact, and autonomy to ensure a seamless transition upon rollout.
Each guild is a world-class community of talented engineers within each area of expertise. The following guilds contributed to the program's success:
The Results
In addition to Lesson Planet'sdelivering this platform for individual teachers and parents, the team at Lesson Planet, in concert with our team, recently launched, Learning Explorer, a robust enterprise solution designed specifically for the curriculum discovery and management needs of schools and districts. Learning Explorer, is an all-in-one learning object repository (LOR) and curriculum management platform that allows educators at districts across the country U.S. (such as Cobb County School District in Atlanta, Georgia) to easily access both curated, open educational resources and district-licensed 3rd third-party publisher content.
Since many school districts recently shifted to a completely online teaching and learning model due to the COVID-19 pandemic, Learning Explorer has experienced strong interest from school districts looking for an effective way for teachers to find, plan and deliver curricula remotely to students and their parents. With each school district regulated by varying state curriculum standards, our team ensured the Learning Explorer platform  helped districts provide learning resources aligned to state curriculum standards.
LuAnne Abercrombie, Lesson Planet Chief Product Officer, stated, "We're continually making huge strides in the capabilities of what the product does and what we offer – especially in light of COVID-19, where we have to answer to the needs of the market for remote learning. When districts turned to us for help, we turned to Cognizant Softvision for additional help with what we wanted our product to do. The way the team has come together – virtually at that – and gotten down to the specifics to ensure that we're evolving appropriately and responding to market needs, has been an amazing partnership to witness."
In 2019, the Lesson Planet was awarded the Edvocate Finalist Award for "Best Lesson Planning App or Tool."