Today's children have more digital skills than previous generations, that's why they are called digital kids, but they need help to be able to develop these skills, to be encouraged to create on their own, and to realize they are capable learners. This is especially true in these times of crisis when teaching from home can have a major impact on their development, considering the COVID-19 context and all the logistical challenges education faces in many communities around the world.
We're proud that three of our colleagues have joined Code Hero, an online programming club for children from rural and urban environments and hearing-challenged children. The program was started by the Cartea Daliei Association (Dalia's Book) to help kids between the ages of nine to 13 to continue their education "involving the community in disrupting the Romanian education system, together with partners such as IT companies, schools, authorities, and IT professionals."
Code Hero is a free online coding club through which the organizers aim to provide children access to quality education through technology. The program is meant to teach them how to use a visual programming language using Scratch – a platform developed by MIT Media Lab. The volunteer mentors teach kids the basics of digital skills. The mentors join an online workshop where they learn how to present in an engaging way for kids, how the Scratch platform works, and some important pedagogical notions for kids. Each session is 50 minutes and mentors teach about three to six children of the same age and same knowledge level of Scratch.
Meet our volunteer mentors
Three of our Cognizant Softvision colleagues are volunteering as mentors: Ioana Stefania Chiorean, Ancuta Iulia Pirvu, and Radu Mihai Salahoru.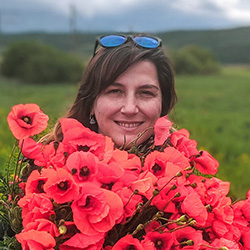 Ioana is an enthusiastic Community Lead in our QA Community, from the Cluj-Napoca studio. She volunteered many times with the Dalia's Book Association.
"This is my third time volunteering with Dalia's Book and I am teaching them programming through Scratch from the Massachusetts Institute of Technology. They are from all over Romania and with schools being closed until September their digital skills are highly in use these days!"
"I am glad that this aligns with my role at the European Commission as #codeweek Ambassador and that Cognizant Softvision joined this effort, too!"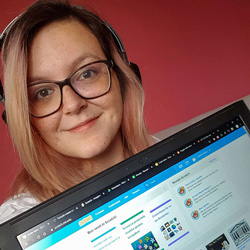 Ancuta is part of our Web Community from the Timisoara studio. She is a communicative person and eager to learn more and to share her knowledge with colleagues.
"Being a Code Hero volunteer is certainly a very challenging experience: working with young children, gaining their attention and teaching them the first steps in programming is, for me, a great responsibility."
"The children are amazing, so cheerful, curious, and eager to get involved in all the activities I have prepared for them. I was surprised to find out that they are very fast learners, full of creative ideas and so easy to work with; I am still quite a child myself, so I try to be their friend, as well as their teacher."
"Getting involved in the Code Hero project was, for me, an easy choice: as soon as I saw the 'call to action,' I knew that I would love to be a part of such an important project. Firstly, I strongly believe in the core values that Dalia's Book promotes and I think that education from a young age, and especially computer literacy, is a big step forward for a better world and society. Moreover, coming from a smaller town myself, the fact that the classes are available for children coming from very different environments is a great chance that I wish I had when I was their age, so I am truly happy to be able to provide an opportunity for learning and stepping up their education. Through this project, I feel that I can change the world, one child at a time, and it feels so rewarding!"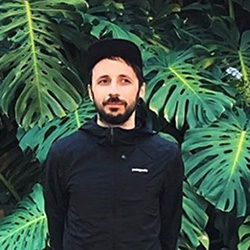 Radu is a UI/UX designer in the Cognizant Softvision UI/UX Community, from the Cluj-Napoca studio. He is an experienced designer, and his creativity goes beyond his daily work.

"Becoming a volunteer is a social responsibility, especially during this period when the IT field has the privilege of working from home. I think it is important to act according to the principles you live by. Through Code Hero, I have the opportunity to leave my comfort zone and bring my contribution to a community with which I do not usually interact."


More mentors needed 
We all aspire to become an inspiration to each other and to kids – the leaders of tomorrow. One hundred twenty-two children who want to learn to code are still waiting for their mentors. If you'd like to help, please sign up here: https://www.carteadaliei.ro/inscriere-voluntari/