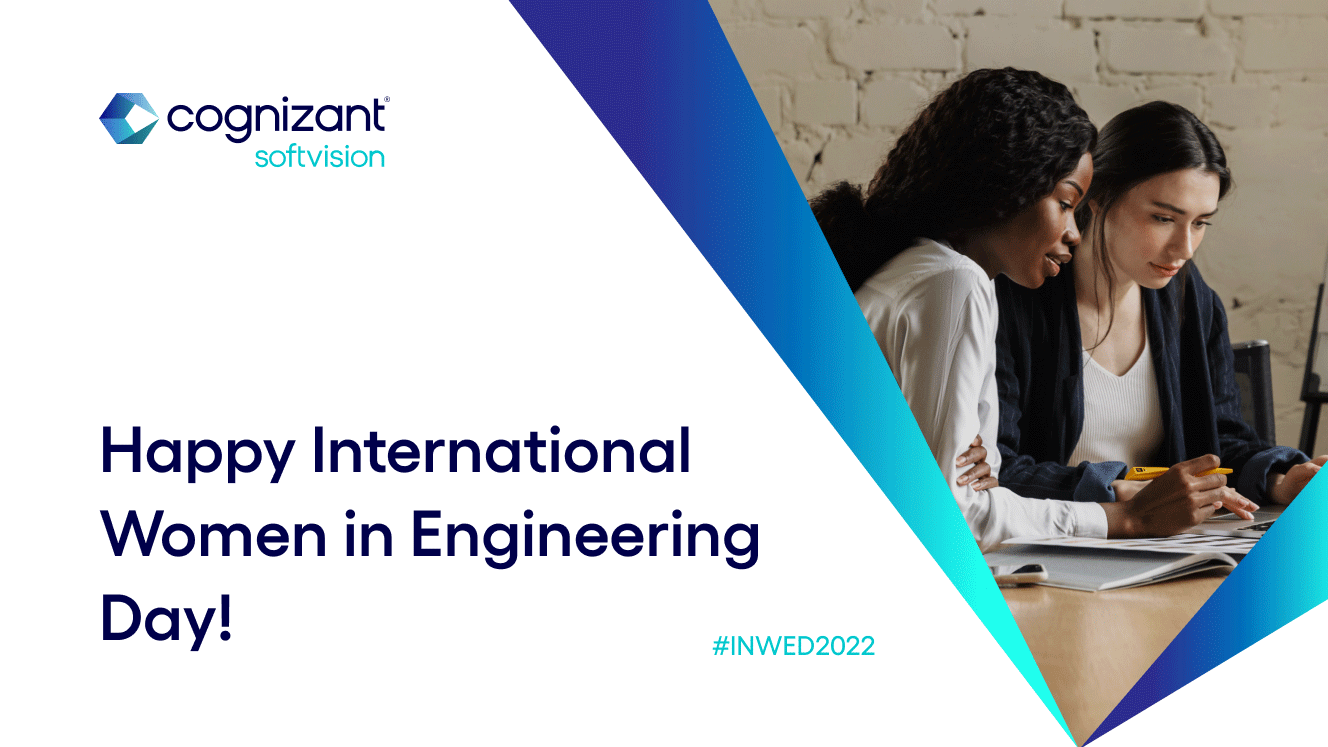 International Women in Engineering Day (INWED) is celebrated worldwide on June 23rd, and this year the invitation is to #ImagineTheFuture, specifically by honoring our inventors and innovators.
I'm not an engineer but I've been working with them since the beginning of my professional career. First with Chemical and Oil engineers and since 2008 with Software ones. In my 20+ years of experience I always wonder why I didn't choose to be an engineer. And the answer usually comes back to the lack of role models. As a child I never met or was exposed to a female engineer that could have inspired me to choose engineering as a career. And later when I started working it was always sad and a bit disappointing to see one or two women engineers surrounded by many, many men.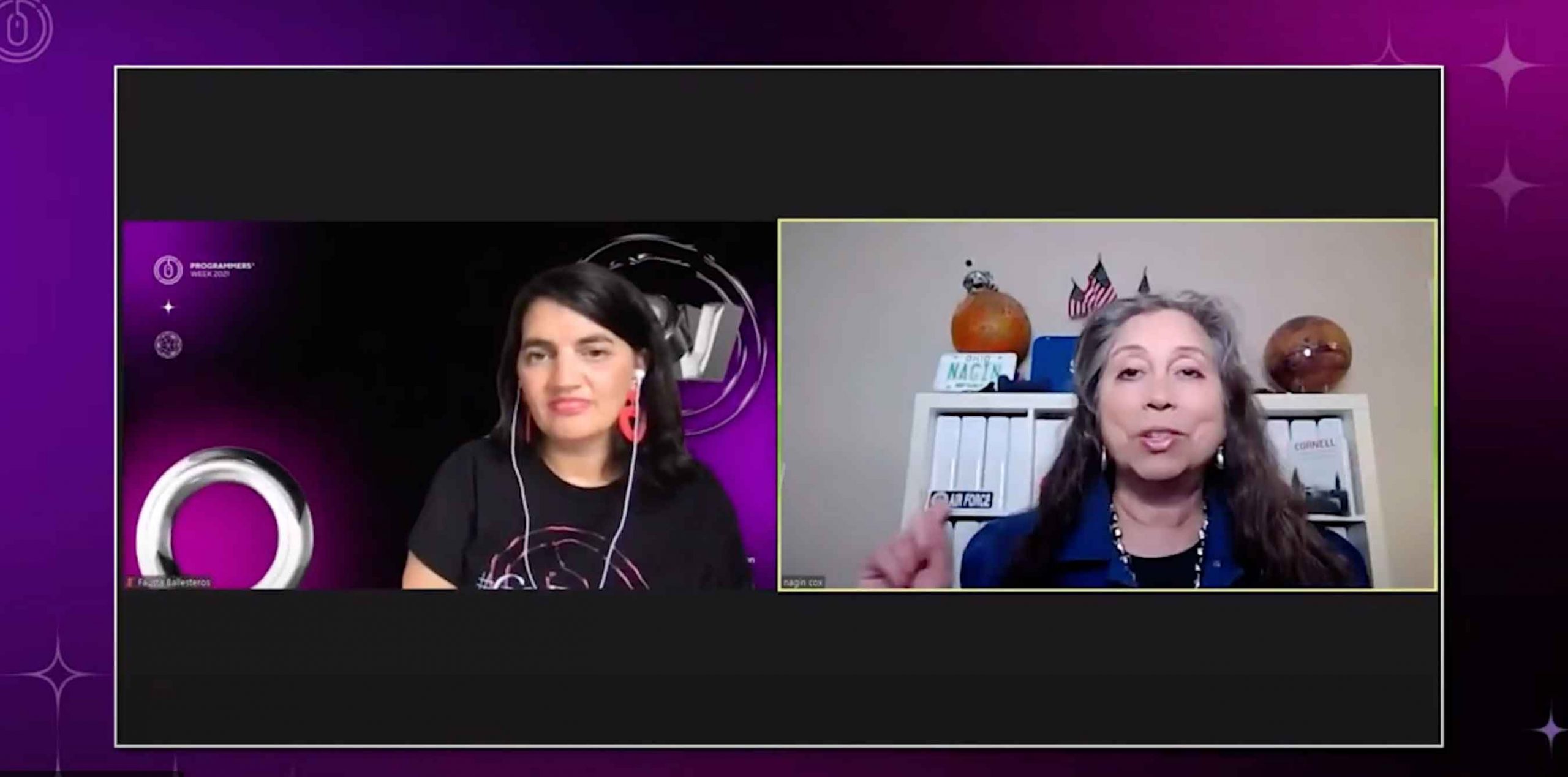 Fausta and Nagin during Programmers' Week 2021
Last year, during Programmers' Week 2021 I was honored to host a chat with Nagin Cox. She was really someone that embodied our Go Beyond theme from Programmers' Week. She's an interplanetary storyteller and space exploration engineer, who even has an Asteroid named after her! She is also a fighter, an engineer and an explorer.
As Tactical Mission Lead on the Mars Curiosity Rover, and Assistant Mission Manager on the Operations Team of the Mars2020 Perseverance Rover, Nagin's been a spacecraft operations engineer for more than two decades. As a child, she had a dream of exploring space. And through incredible passion and determination, a fighting spirit and a never-quit attitude, she has done just that.
Nagin is a master of improvisation, and this skillset came through loud and clear when she began talking about the pivot she and her team had to manage due to the impact of COVID-19. Nagin wasn't expecting to be launching a Rover to Mars in July 2020, nor was her team expecting to be operating robots from their homes. But things do not always go as planned and after reorganizing and testing the possibilities, the mission was finally accomplished.
Although a part of the mission control teams had always worked remote, the pandemic opened the potential for professionals from all over the world to join the project, turning it into an international mission. "There's a lot of talent around this planet and if we can start accessing that with less concern for borders and citizenship, that is a benefit for all of us," Nagin commented.
The beginning of a woman in STEM
Nagine was born in Bangalore, India, and grew up in the US and Malaysia. At an early age she realized that there seemed to be a difference between what her brother would accomplish in his life, and what she and her sisters were destined to accomplish. She didn't understand or accept why gender mattered when pursuing a career. However, she gravitated toward science and space, because she saw that the space program brought people together. And that's when she knew she wanted that experience.
"I have been super fortunate to do what I wanted to do when I was 14, and it only took one person to encourage me in that crucial moment when I would've gone in a different direction. I am here because of my mother. Even in later years she would say 'I don't know exactly what you do, but I'm so proud of you,'" Nagin recalled.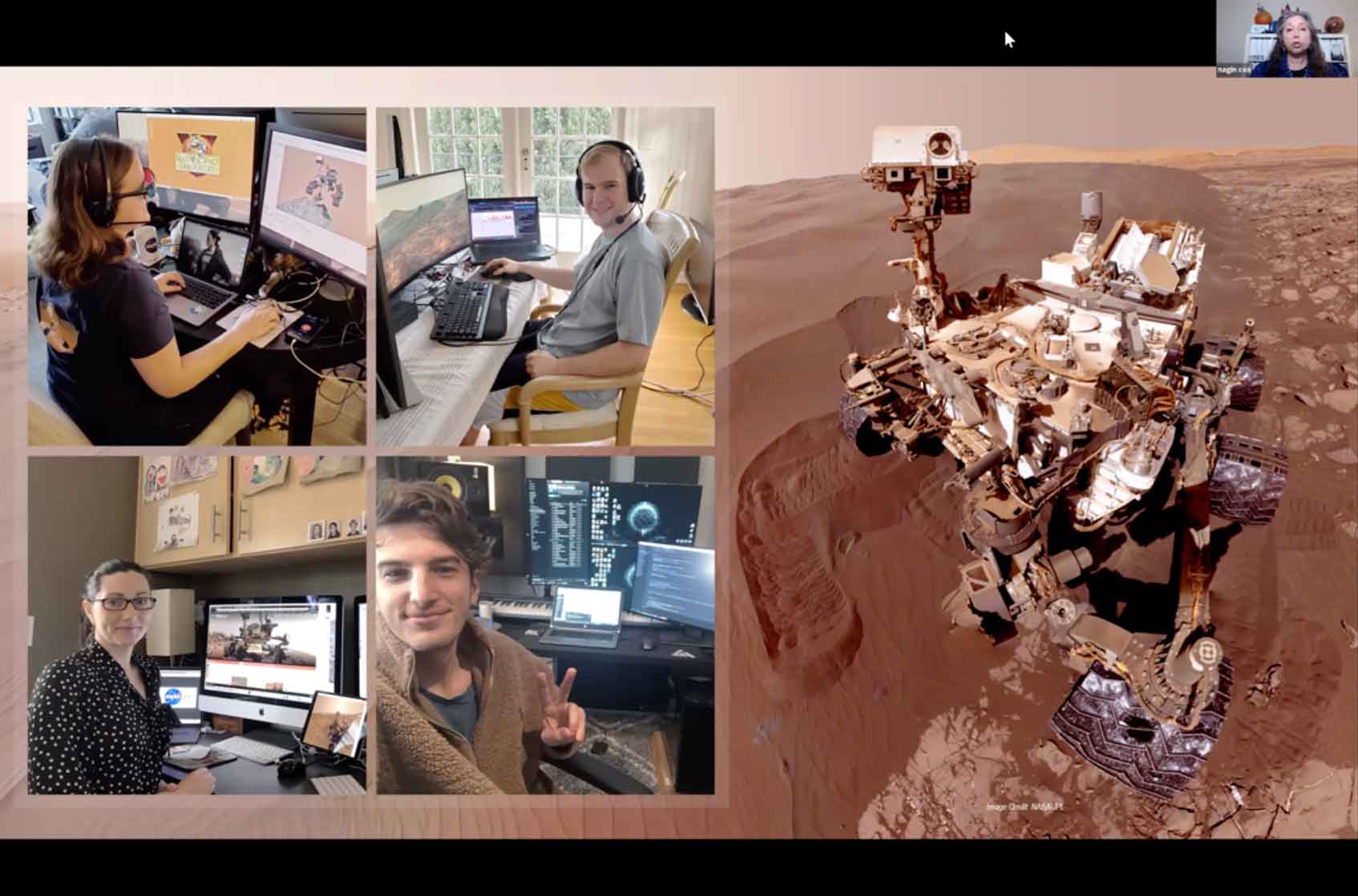 Operating robots in Mars during the COVID-19 pandemic
The journey to sending and controlling robots to the red planet wasn't trouble-free. When Nagin started, two thirds of Mars missions failed. "The culture of an organization is impacted by how you define success, but also on how you respond to failure. The goal is to learn from it and keep going, do it anyway. It's about perspective and belonging."
During her career, Nagin has accomplished things never done before, and that required taking risks, being strong and being bold. She mentioned in our conversation that just like in medical research or in building infrastructure, when solving problems you aren't always a part of the end game, but instead part of the whole process. "So thinking about perspective, where do you sit in this long game that your organization is a part of? I encourage you throughout your day, your week, your year and the rest of your life to look up and keep perspective. "Never think that you can't do something to affect this planet and encourage the people around you to do it anyway."
A sneak peak on what's to come
According to Nagin, the future is diverse. She believes that people who look for innovation and new ideas need to source that information and insight from people who do not look like one another or think the same. Additionally, diversity is more than just gender and background. It also includes experiences.
Reflecting about the skills for the future, she was clear. "While it's important to get the right degrees and hands-on experience, the key is being able to work in teams. Most of the problems we're solving are not things that can benefit from someone seated at the office and thinking. I watch these Mars rovers get to the point now when one of our chief engineers said, 'These missions are now so complicated that not one person can keep the entire design on their head'. That means that you have to be able to talk to each other and work in teams."
Before closing her powerful presentation, Nagin shared some advice for young people that I've found very helpful in my current role:
"Have the endgame in mind. We have a tendency to say 'You can do whatever you want', which is absolutely true but I also believe it's important to say 'Do it anyway' because there's gonna be obstacles. Do it anyway if it matters to you, it's again about perspective. We all get, if we're lucky, 100 years on this planet…what are you going to do with your 100 years? Define success and happiness for yourself."
An unwritten future
If only I had met or listened to Nagin when I was younger, for sure I would have chosen engineering. Because she is really a role model. So, if you're a woman in engineering, your role is vital to help girls and young students fall in love with STEM careers. As Nagin said, she only needed one person to encourage her.
Today, that teenager wondering about her vocation can be your daughter, your niece or even an unknown high school student following your professional achievements on social media.
For all of us – women and men included – fostering the participation of women in science and technology and breaking the crystal ceiling is a must. Having the endgame in mind, trying the undone, working in teams and reviewing the way we see success is key.
For women, the sky's the limit. And Nagin knows this better than anyone.