With international studios across 10 countries, Cognizant Softvision is home to countless individuals with a wide range of expertise. In this series, we sit down with our experts to get to know them better, pick their brains and gain some insights.
In this edition, we talk with Sean Solomon, Digital Product Manager from our Austin studio.
GETTING TO KNOW SEAN
What was your first job?
My first job was in high school working at a BBQ restaurant, Sonny's BBQ. My work clothes always smelled like the BBQ pit – not that it was a bad thing!

What do you like to do in your free time?
I love exploring new local food and drink options, driving out into Hill Country outside of Austin to explore different wineries and vineyards, going on hikes with my wife and dog, and when it's all done, binging on some Xbox or Netflix.

Do you have a dream vacation?
In 2019 I hit one of my big bucket list trips and got to do it by visiting our great team down in Buenos Aires. I've always wanted to go to Argentina, and I fulfilled one of my lifelong dreams of getting to eat a steak so tender I could cut it with a spoon. With that covered, I have a couple other big ideas I'd like to make happen in the future: wine tasting in Provence and then over the border into Piedmont (where my favorite type of wine, Barbaresco, is from), and finding time to head down under to Australia and maybe even New Zealand.

What's the best Halloween costume you've ever had?
My wife and I went as insurance commercials one year. I was Mayhem from Allstate and she was Flo from Progressive.  We had a Geico gecko and an Aflac duck with us.
What's your hidden talent/superpower?
Ever have a song stuck in your head and you have no idea where it came from? It was probably me.

If you had to eat one food for every meal, what would you eat?
I think I'd get bored of one thing all the time – I love experimenting and trying new foods. If I was really forced to choose, though, I'd go with a perfectly grilled steak.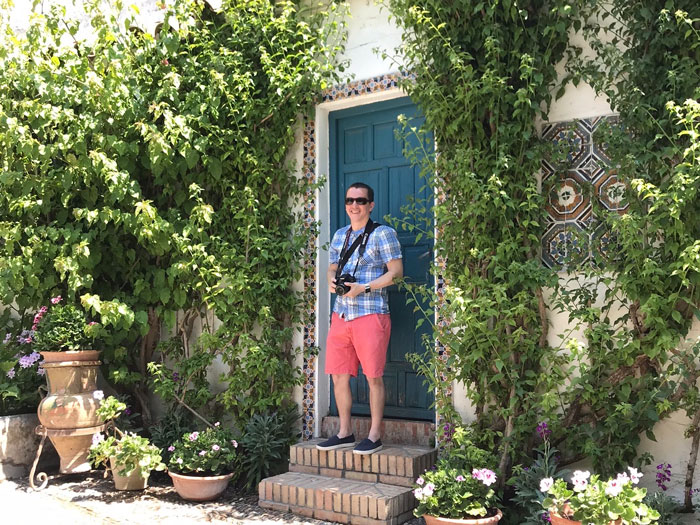 SEAN AT WORK
What are your roles and duties at Cognizant Softvision?
I'm a Digital Product Manager. That covers a lot of territory, but at its core it means that I'm responsible for leading the overall direction of a product for our clients. I run discovery workshops and other activities so that we can get an understanding of the direction we need to go and then define what the product will be. I'm a certified practitioner of Human-Centered Design, so I utilize a lot of specific, proven techniques to drive out the information and insight we need to create that vision.
Describe a day-in-the-life at work.
Though it's such a cliché, it's totally true that no two days are the same, and it's never boring—despite the monotonous commute across the kitchen to my home office these days. While working virtually, I'm able to learn about our clients' business or run a workshop to shape the future of a product, and then transition into ad hoc discussions with our designers and developers all over the world or go heads-down, speakers-blaring (since I'm at home) while cranking out all the learnings we may have recently uncovered or mapping out all the functionality for a new product.
What are some ways you support and motivate your team?
Our work is very serious business, but it doesn't mean we have to be all the time. After all, we're all people that have lives outside of work. I like to have fun and make teams feel like a group of friends working together – where we have a good idea of who everyone is outside of work. Also, I joke a lot, though the real joke ends up being how bad my jokes actually are (something I think everyone I work with can rally around). Things like that give us some common ground that we can then grow together from.
What do you find the most rewarding about working at Cognizant Softvision?
There's always a new challenge for us to help our clients solve. I love the opportunity to do it as we help innovate. And I get to work with some great people to bring it all to life. Our globally-connected teams really help bring a great diversity of skills, personalities, and cultures to the table, and it's incredibly enriching to have that as part of my job.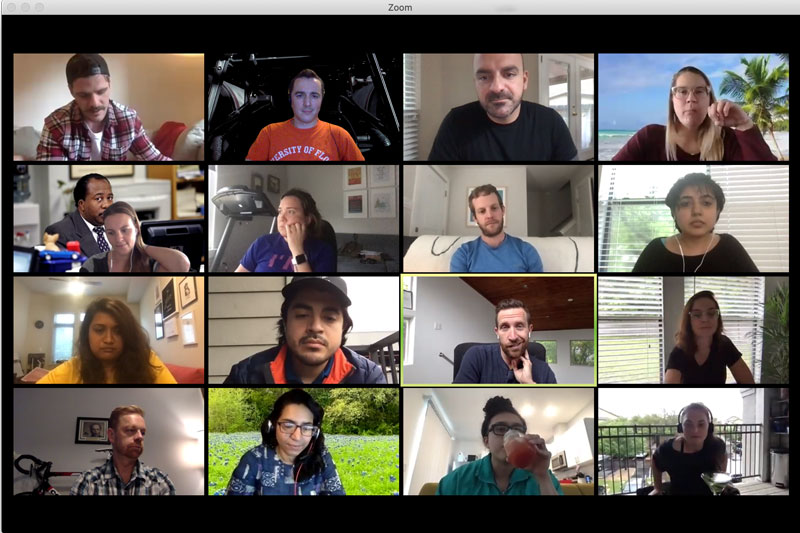 Learn more about Cognizant Softvision and our teams here.