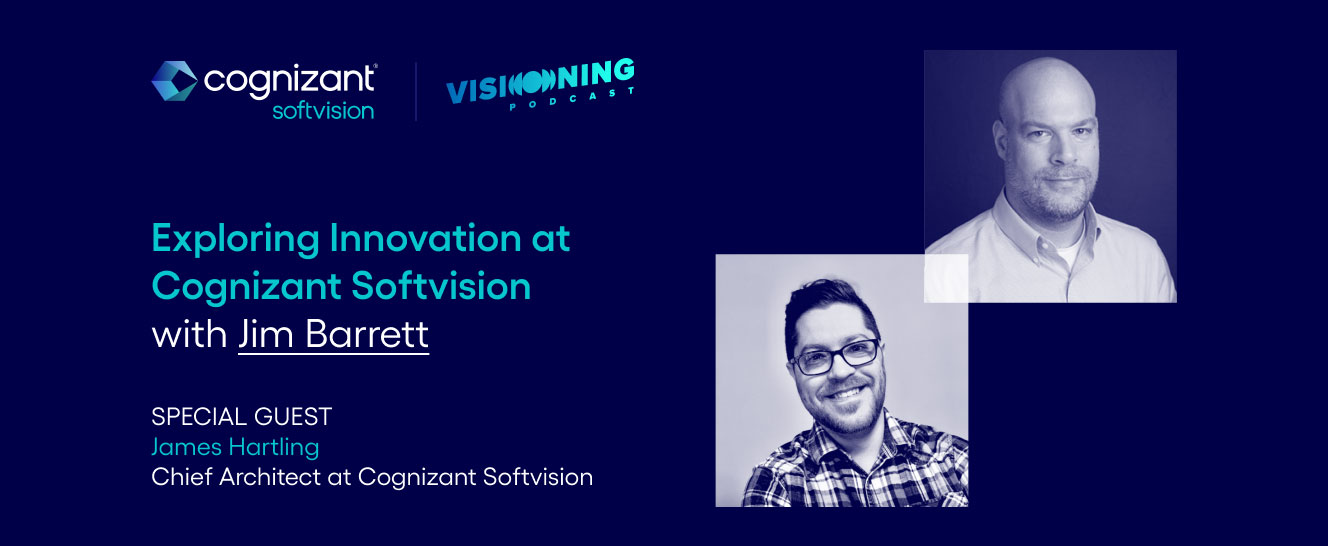 Cognizant Softvision's official podcast, Visioning explores the ins and outs of software product engineering with leaders in design, development, and beyond. Hosted by Cognizant Softvision Senior UX Designer, Jim Barrett, Visioning features a special guest each episode.
The latest episode, "Exploring Innovation at Cognizant Softvision," features James Hartling, Cognizant Softvision Chief Architect. James and Jim discuss innovation and how to make the best decisions for your clients.
How do we choose the right technology? Do we hedge our bets or do we stick with the tried and true? This episode of the Visioning podcast aims to answer these questions and more. 
According to James, the best thing you can do is carefully and deliberately evaluate your technology.
"There is no perfect decision, because time and circumstance will undermine you at some point. But what you can do is make a good decision about technology," said James. 
James and Jim touch base on various aspects of innovating without disrupting the status quo, including:
How to get to know your customer and how this influences your decisions 

Layering technologies

Retaining your adaptability 

Drawing boundaries to analyze technologies

Theory vs reality

The line between innovation and functionality
With decades of experience in IT and a background in biochemistry and physics, James has a wealth of knowledge to share. During the podcast, James offers the audience a great piece of advice.
"You don't need to be perfect. You need to be really good, but you don't need to be perfect. So make some good decisions…and be prepared to actually fail fast if you need to," he said.
Listen to James and Jim's conversation in this episode of Visioning, and don't forget to subscribe and leave a review!