Fulfilling size-level demand by location is the final and often times most complex challenge apparel and footwear retailers face in the merchandising process. Size curves differ not only by store but also by the type of merchandise, vendor, silhouette, pattern, color, and other attributes. Yet, retailers using antiquated one-size-fits-all processes are significantly hurting margins by sending the wrong sizes to the wrong stores.
Current technologies, such as Softvision's Assortment Planning solution, apply local SKU-store sales analytics to the planning process. This provides retailers with the ability to increase profitability through the identification of size level demand by location and incorporating it into efficient case packs, case-ordering, and allocation recommendations.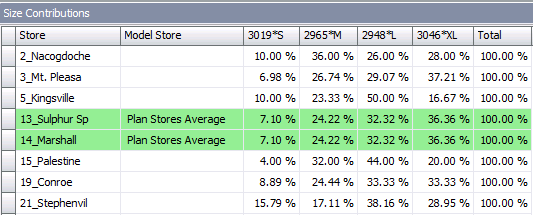 I experienced firsthand the impact localized analytics has to a retailer's bottom line as part of Softvision's Planning as a Service team. Working closely with experienced planners at popular retailers, we utilized Softvision's planning applications to help analyze and recommend the distribution of sizes and case packs to the individual store location level. The results spoke for themselves with gross margin increases of up to 1-2% in a single season!

As you can see, the potential benefits of improving this tedious process are huge. Retailers utilizing localized analytics to correct historical sizing errors will achieve higher profits and fewer losses from stock-outs, markdowns, and general supply chain inefficiencies.