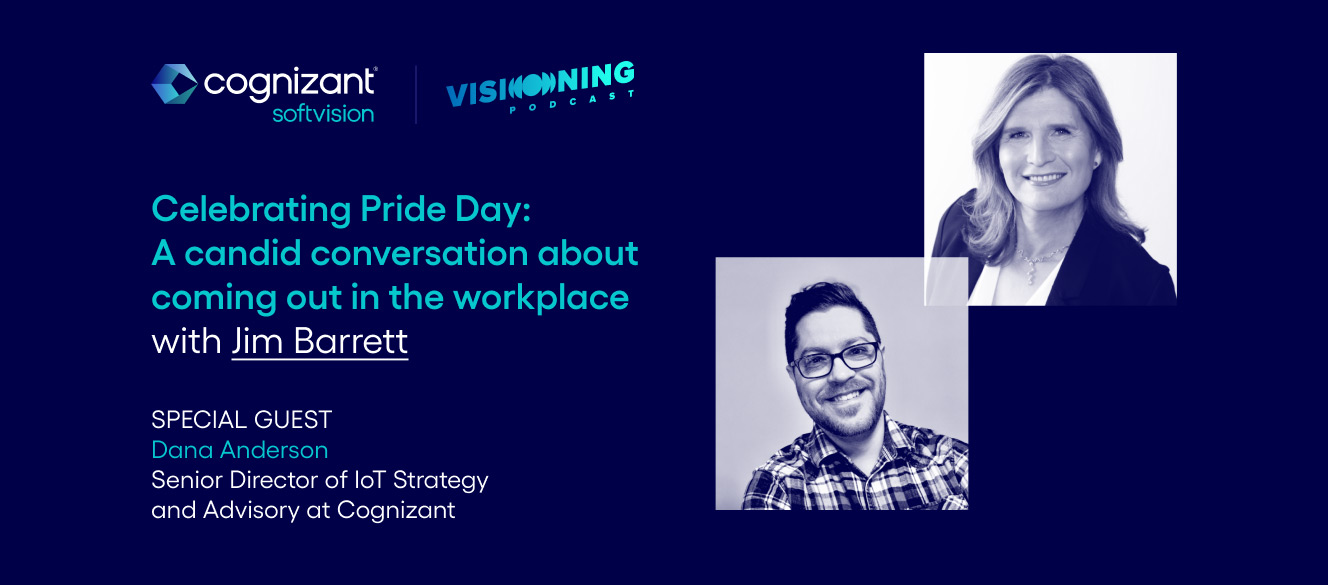 Cognizant Softvision's official podcast, Visioning explores the ins and outs of software product engineering with leaders in design, development, and beyond. Hosted by Cognizant Softvision Senior UX Designer, Jim Barrett, Visioning features a special guest each episode.
The latest episode, "Celebrating Pride Day: A candid conversation about coming out in the workplace," features Dana Anderson, Senior Director of IoT Strategy and Advisory at Cognizant. Dana and Jim share their personal stories and discuss what Pride Month means to them personally and professionally.
During their conversation, Dana opens up about her transitioning journey. When it comes to her professional life, Dana expresses how the diversity and inclusive culture at Cognizant made her transition easier. 
"I've been absolutely amazed, after feeling totally terrified…I can just show up as me," Dana shared. "I can be more authentic, more candid. And the value I can bring to my coworkers…my customers…it's like night and day."
Listen to Jim and Dana's candid conversation in this episode of Visioning, and don't forget to subscribe and leave a review!