Hunting Retailer Doubles Channel Growth
Softvision Suite Multi-Echelon Solution Helps Client Reach Their Target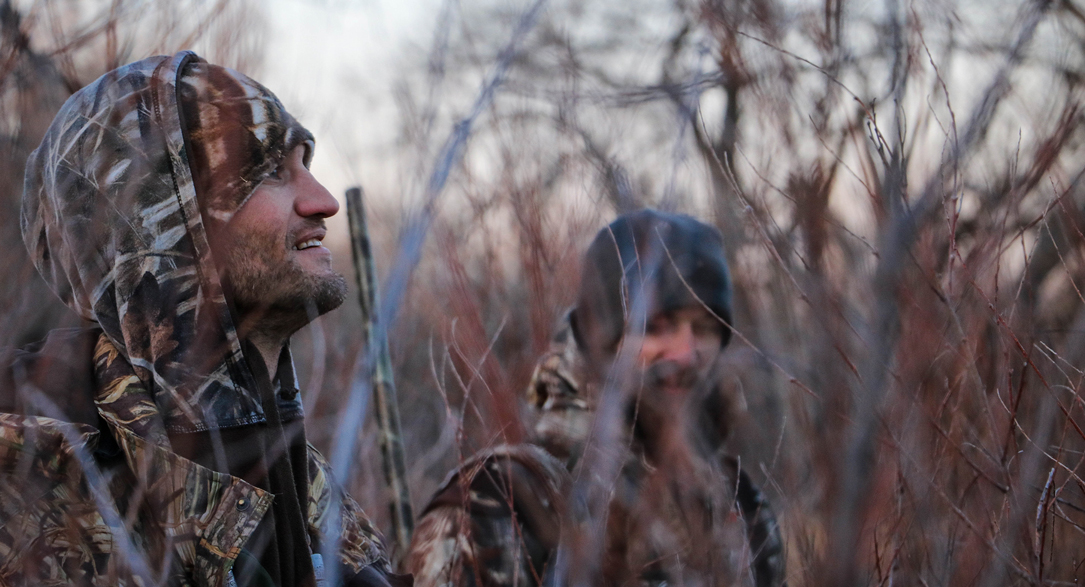 Legendary Whitetails is dedicated to creating everyday apparel, gifts, and gear, built as much for the backwoods, as the backyard. Family owned since 1999, they celebrate the hunt by designing products any hunter would be proud to wear.

From humble beginnings, Larry Huffman, the company's founder, turned his passion for collecting whitetail bucks into a comprehensive collection including a women's line, kid's apparel, exclusive camo patterns, and extra-large sizes for men and women.
At-a-Glance:
Founded in 1999

Retailer of hunting gear and gifts

One-of-a-kind products celebrate hunting and a passion for the outdoors
CHALLENGE
After years of selling through their website and catalog, Legendary's unique and proprietary product mix positioned their 3rd Party Marketplace channel (3PM) for growth. Legendary already had our Inventory Planning and Forecasting solution in place but their rapid evolution into 3PM's, such as Amazon, eBay, Walmart, Overstock.com, and Wish, made them feel the time was right to add our ME module to improve processes and enable growth.

Amazon is a unique 3PM for Legendary given that 85% of the orders are being fulfilled out of Amazon's warehouse. All the other 3PM's are strictly fulfilled by Legendary's warehouse.
Fulfilling their products through Amazon, allowed Legendary to get the Prime logo on those products, which typically helped them increase sales for that item by a factor of three or four. So why not have all products fulfilled by Amazon? Certain items were not cost effective to do so, for example larger items such as Yard Chairs. Sending items like Yard Chairs for fulfillment by Amazon would result in Legendary having to pay for the extra storage and fulfillment fees, not to mention the cost of transportation to the warehouse. That would cause Legendary to operate at a loss per unit sold. They had the same issue with some of their sale or end of life product. Additionally, Amazon imposed more strict storage fee regulations which charges suppliers like Legendary, long-term storage fees.
SOFTVISION'S SOLUTION
After testing Re-order points (ROP) and Economic Order Quantity (EOQ), Legendary settled on Softvision's new Weeks of Supply (WOS) method. For their highly seasonal business, WOS allowed them to ramp up and then turn around and ramp back down inventory automatically without having to revisit the variables, proving to be a huge time and cost saver.

RESULTS
"Multi-Echelon (ME) is much like a high-end bow," Tracy Brinkman, Planning and Inventory Manager for Legendary Whitetails says, "there are so many types of bows to choose from and the higher end ones have many adjustments you can try and modify to give you the optimum output from your input." Years of experience give Tracy the insight to know that "you are always going to hold the bow and pull back on the string but what happens on the other end depends on those adjustments and tweaks you make".

Softvision's Multi-Echelon solution, which manages inventory at multiple locations, helped Legendary hit their target, giving a host of adjustments and tweaks to choose.

Since implementing ME, Legendary has been able to nearly double their fulfillment to their 3PM channels helping them to continue the growth trajectory they have been experiencing over the past three years. They have also been able to partially redeploy an employee, with other analytical tasks, that was fully dedicated to just managing transfers between warehouses.

As Tracy said, "Softvision Suite has been instrumental in helping us manage our growth". They are thrilled to have a solution in place that will allow them to do that quickly minimizing complexity and maximizing profitability.

To hear Tracy give the full story, please click here.