How to Innovate at Speed and Execute at Scale
A Unique Approach to Delivering Digital Solutions and Products for Some of the World's Leading Brands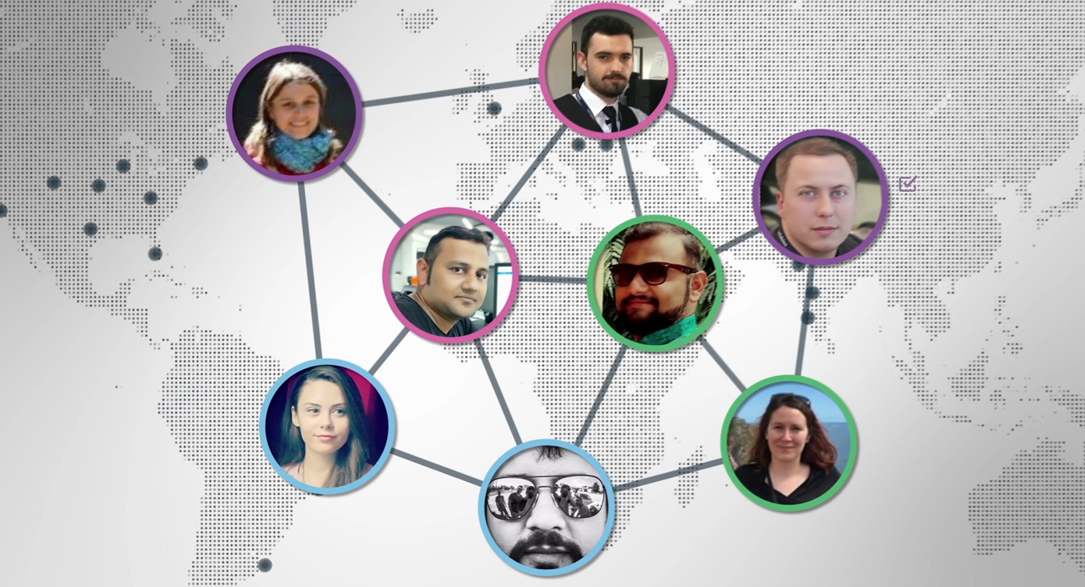 For over 20 years, Softvision has delivered digital solutions and products for some of the world's leading brands, including
Macy's
,
Groupon
,
Mozilla
,
Kaiser Permanente
and many more.
Our network of over 2,500 dedicated experts from 10 countries work with our partners to bring their vision to life. With a design and product-led mindset, we have created a platform that effects and sustains innovation at scale.

Our Approach
Our unique approach is proven to help clients achieve digital transformation.
At the core of Softvision's ecosystem are our Communities and Guilds. Communities foster, connect, and attract talent that share specific skills and expertise. Local communities of experts make up our Guilds, with talent in areas such as Design & UX, Mobile, Enterprise Software, RPA, and Agile Transformation.

The experts from our Guilds come together to form our Pods, or dedicated delivery teams focused on designing, defining and delivering digital products. Pods combine experts from our Communities and engage with clients to deliver end-to-end solutions.
Through this ecosystem, we can offer the right combination of skill and scale for each client and stage of the product development lifecycle.  

Finally, Softvision's unique, continuous improvement program, Game of Pods, motivates every Pod member to push for excellence.
Taking it to the Next Level
Our pure-play, digital DNA creates a culture of sustainable innovation.

And now we are taking it to the next level.

Cognizant's deep industry and technology expertise connects and evolves the Softvision Guilds, in a global network that helps clients innovate at speed and execute at scale. The combination of capabilities from Softvision and Cognizant creates one of the top digital engineering companies in the world