How Our Virtual Pods Work
A behind-the-scenes look into a typical day of a Virtual Pod member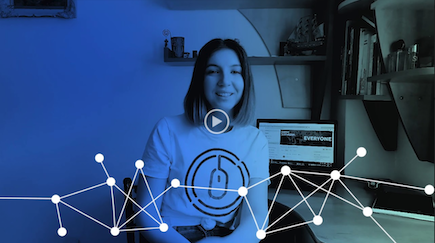 As we settle into life during the COVID-19 pandemic, working remotely has become the new normal for businesses around the world. But at Cognizant Softvision, we've been working virtually for years. 
For over two decades, we've had Virtual Pods distributed across our global studios and beyond, working together toward a common goal– delivering great business outcomes for our clients. Working together though, is more than emailing and having a great conference call platform to utilize. It's about connecting together in a way that enhances collaboration, motivates on a personal level and encourages growth. 
Sharing a common goal helps to give our teams a sense of community, one of the keys to continuity among a distributed workforce. But how do Softvisioners working virtually stay motivated to work together on a personal level? How do they feel connected, engaged, and supported month after month? How do we maintain momentum behind projects?
With over 20 years of experience perfecting our virtual strategy and culture, the answers to these questions have a long history. Perhaps these answers are best revealed through describing a typical day-in-the-life of a Cognizant Softvision Virtual Pod member. 
9AM Coffee Standup –

Working just the same as in-house teams, our virtual teams start the day sharing a coffee and discussing upcoming projects and assigning individual tasks. 

9:30AM –

Team members work together to co-create, simplify, and ideate on different projects or work on individual tasks with the knowledge that they can tap into the Pod at any time for co-problem solving.   

11AM Mid-day Checkpoint –

Team gathers to report incremental improvements, making sure their Pod is coordinated on project status at every step.

3PM Game of Pods –

Members collaborate with their Pod in Cognizant Softvision's

Game of Pods

platform, a gamification system that lets teams and clients track progress along their journey of continuous improvement.

6PM Happy Hour –

Softvisioners enjoy some virtual downtime with one another, getting more connected on a personal level.
A day in the life of a Virtual Pod member isn't much different than a traditional Pod member. The main difference lies within the ability to have face-to-face interactions. With our fundamentals of continuity we've perfected – our processes and protocols ensure that our Pod member interactions are efficient, meaningful and set the stage for keeping momentum behind client projects.