How Groupon Went from a Digital Retailer to a $3 Billion Dollar Empire
Softvision has multiple development teams fully integrated into Groupon's engineering organization and company culture to deliver their consumer digital experience, helping them become a $3BN empire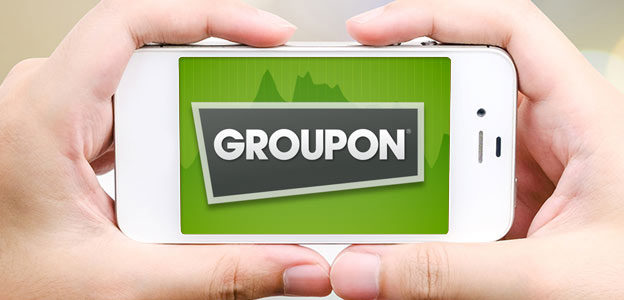 Founded in the early 2000's, Groupon sells deals with local merchants for a wide variety of goods and services, such as restaurants, events, and regional products. As a digital marketplace, Groupon offers its subscribers daily discount coupons by email, Facebook and Twitter feeds.
AT-A-GLANCE
Rated Best Retail App in the App Store 2016

Mobile Experience drives $3B+ in revenue*

Team of 85 dedicated professionals across Softvision digital studios

Continuous mobile application release cycles with store updates every 2 weeks
CHALLENGE
Groupon's mobile platform and Softvision's entry into the company began in 2010 with two mobile developers working for a company called Mob.ly in Palo Alto, CA.  Mob.ly needed help with cutting-edge mobile development, quality assurance (QA), business intelligence and around-the-clock operations.

SOFTVISION'S SOLUTION

Softvision's work led to Groupon acquiring Mob.ly in May 2010. Softvision's expertise and support played a key role in the company's mobile development, enabling constant ongoing adaptation to the evolving market and helping Groupon's shift from web-centered to predominantly mobile. The smooth application software releases that have made them stand out and earned the company high praises depend on key initiatives we have implemented for the company, particularly the shift of significant manual testing resources to automated QA. To stay a step ahead of global competition, Groupon also worked with Softvision to revamp project management processes and accelerate its release cycle from five weeks down to only three.
Softvision Guilds:
Softvision's practice areas, called Guilds, pull the right experts to build high-performing teams for our partners. Those agile delivery teams, or Pods, work as cross-functional teams to "Transform while they Perform." Each Guild is a world-class community of expert talent in an area of expertise. For Groupon, the following Guilds have led the delivery success:
RESULTS

Softvision's teams are fully integrated into our client's culture and contributes actively to refining Groupon's processes, developing strategies and continually brainstorming new technical solutions. Since they readily share business objectives and vision with our Softvision team, we have been able to respond to needs every step of the way through its evolution—from the creation of a smart system to track all user actions to meet growing reporting requirements (ultimately shaping business decisions), to enhancing search, filtering and goods discovery functionality as the company rapidly scaled its goods inventory to compete with Amazon and eBay.
By entrusting Softvision with knowledge of its strategic goals, the client can tap our vast technical knowledge not just to identify solutions but to innovate—not following the curve but defining it.

Softvision achieved outstanding results from shifting high numbers of manual testing resources to automated QA. This evolution, along with making our teams share in the same responsibilities for high-quality and on time delivery, played an enormous role in helping Groupon meet aggressive quarterly financial objectives as a publicly traded company.
*Source: Wikipedia