High Performance Services With gRPC
Going the extra mile speaking at Programmers' Week 2021: My personal experience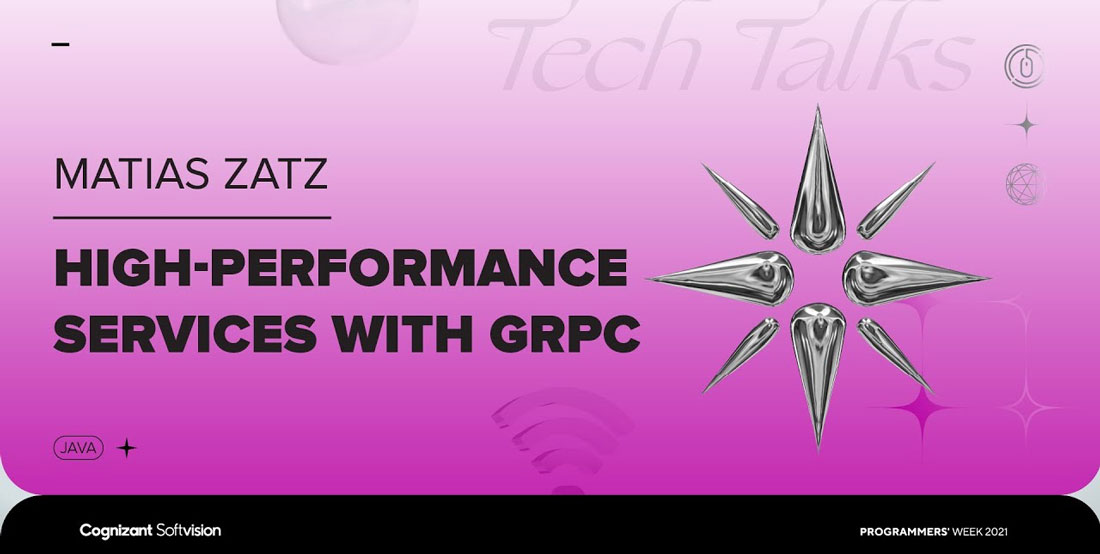 Another Programmers' Week has come and gone and I couldn't be happier to have been part of it. This year, we proved once again how well our communities work together, and delivered an unparalleled learning experience for the IT community around the world.
For me, this year involved many changes on a personal and professional level. I started teaching at a high school and became a community lead, which has allowed me the opportunity to be further involved with the community, understand its needs and find ways to keep members engaged. These experiences helped me to prepare my Programmers' Week 2021 talk, "High Performance Services with gRPC."
This topic of "gRPC" was unfamiliar to me. I had never worked with this technology, but it caught my attention because of what I had read about its performance and its advantages. So, the challenge was to research the topic, try something, test it, fail and try again in order to learn enough to be able to deliver value to others. 
It's been said that teaching is the best way to learn something and I couldn't agree more. While teaching Javascript to my high school students, I have to know as much as possible about the subject so that I can answer students' questions and correct any mistakes. For my Programmers' Week talk, the same concept applied, but I had to go the extra mile as gRPC was new to me.
About the talk
"High Performance Services with gRPC" explores the basic concepts behind remote procedure call (RPC) and progresses to gRPC and why it performs so well. The presentation covers the following:
What is a remote procedure call (RPC)?

A brief history of how RPC led to gRPC

How gRPC works

HTTP/2 protocol (vs. HTTP/1.1)

Protobufs

gRPC vs. REST

Why and where to use it
I appreciate these speaking opportunities that allow me and my colleagues to improve ourselves every day and that give us tools to train professionally and improve our skills and knowledge. I hope you enjoy my Programmers' Week 2021 presentation.