Helping Deliver Better Patient Outcomes
Cognizant Softvision improves operations for global healthcare company's clinical investigators, improves procurement process and anticipates reduced time-to-market for company's pharmaceuticals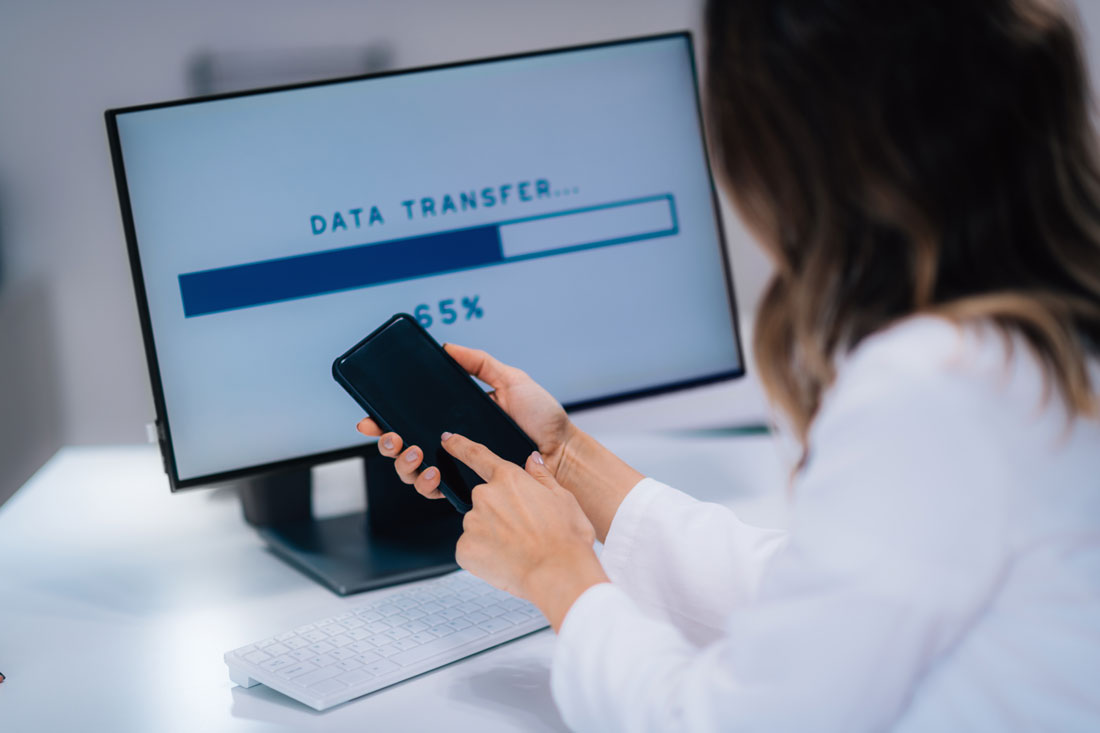 Our client, a global healthcare company, provides healthcare solutions to today's most challenging issues. The company is engaged in the research, development, manufacturing and marketing of a range of healthcare products and treatments led by pharmaceuticals. Their goal is to reimagine medicine to improve and extend people's lives and to lead in growing areas of healthcare. Our client's segments include innovative medicines and corporate activities, and they use science-based innovation to deliver better patient outcomes. 
At-A-Glance:
155 countries in which products are available

200+ projects in clinical pipeline

Created in 1996, with roots going back over 250 years
CHALLENGE
The company was looking for several solutions to enhance their operations, including optimizing the procurement process, reducing the complexity and time for medicines to be released to markets and providing patient management and accountability solutions for their clinical investigators.
OUR SOLUTION
Seven pods and one engineer from our Cluj, Baia Mare, Bucharest, Iasi and Timisoara studios set out to work on five separate solutions. Four pods were assigned to the Buying Engine (BE), which would help the Research Scientists and Procurement teams procure high quality product(s) in a timely fashion and optimize the procurement process. Another pod worked on the NIRT, an application to be used by the clinical investigators for the clinical trial experiments. A sixth pod focused on the One Batch Button Release (OBBR) which aims to reduce the complexity and time for medicines to be released to markets. The final pod put their efforts into Patience Activations Measures (PAM) to facilitate the connection of multiple client applications to an external provider. Lastly, one engineer focused solely on the Machine Learning model in order to predict domains. 
Standups, retrospectives, syncs with core team members, small group meetings, project chat groups, and weekly status reports helped the teams stay aligned and in constant communication. 
By pulling in the right experts from the guilds network of world-class talent, a high-performing team of experts, called a pod, enables the most expeditious delivery of the go-to-market solution. The pods used the following technologies to achieve the solution: Java, Python, Angular JS, UX, Ruby, QA, and Cloud AWS.
To ensure the engineered outcome is a cohesive, unified platform, the Cognizant Softvision product and design teams are held to mutual governing KPIs, measuring on velocity, quality, product impact, and autonomy allowing for a seamless transition upon rollout. 
WHAT'S TO COME
The pods working on the Buying Engine (BE) created a B2B app that simplifies the buying process, creates transparency to enable informed buying decisions and drives cost savings unlike the current manual processes that lack transparency and data-driven decision making. This product will enable smart decision making and provide a holistic view of the end to end procurement process.
The team working on NIRT developed a web-based app that allows patient randomization, controls drug allocation to patients and ensures study blindness according to protocol. The app also provides real-time patient recruitment data and provides global visibility of trial medication assignment to each site. The NIRT app will help clinical investigators in their trial experiments with patient management and drug accountability. 
The Patience Activations Measures (PAM) team's AWS micro-services solution helps facilitate the connection of multiple client applications to an external provider, while a Cognizant Softvision engineer developed a Machine Learning model to predict domains. 
Lastly, the One Batch Button Release (OBBR) pod is in the Discovery Phase for their app. They are creating a UX with Business Inputs to have multiple data points and documents made available in an Application, as well as proposing the technical Architecture. When the app is complete, the team expects increased simplicity and speed for medicines to be released to markets. 
Our client's satisfaction is our top priority, and we are thrilled that our partners have put their faith in our experts.
"I'm happy to share with you a very positive/amazing feedback that I received yesterday based on your preparation work and presentation. Please keep up the momentum and extend to the team."