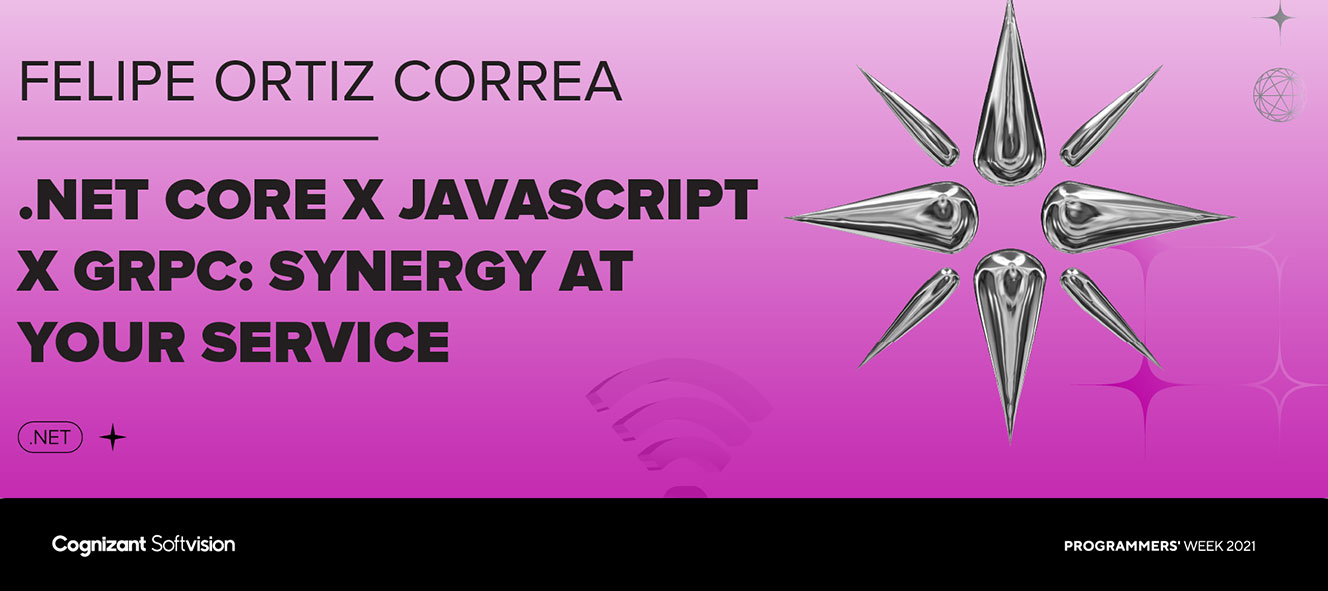 As a software engineer, I take great interest in the latest software development trends, and enjoy getting hands-on experience with respect to those trends. This past summer, as Programmers' Week 2021 approached, the .NET Community here at Cognizant Softvision believed that gRPC was destined to become even more relevant in our future solutions. 
With gRPC, the development process becomes more streamlined. You can use the same methods that you're familiar with on your back-end, while eliminating all the guesswork and uncertainty that come with a REST implementation. In addition, gRPC proved to be better at performance level, flexibility and scalability compared to a REST implementation. 
As we progressed, we took it a step further and used gRPC in a Svelte application so that we could channel its raw power. That is how we came up with merging these two cool technologies into one cohesive solution– with gRPC handling all our back-end needs and Svelte giving us a more reactive and simplistic approach to delivering a web application. 
I knew this would be a useful topic for my community, and chose to share my insights at Programmers' Week in September of 2021. During my keynote, I gave a brief introduction to gRPC and then dove into:
The benefits of using gRPC

Reasons why you should consider using Svelte for your next Web application

The development process of a Web App: gRPC vs. REST
To learn about gRPC and much more, watch my keynote presentation here: