Giving with Joy
Cognizant Softvision Romania Donates $100,000 in IT equipment to school children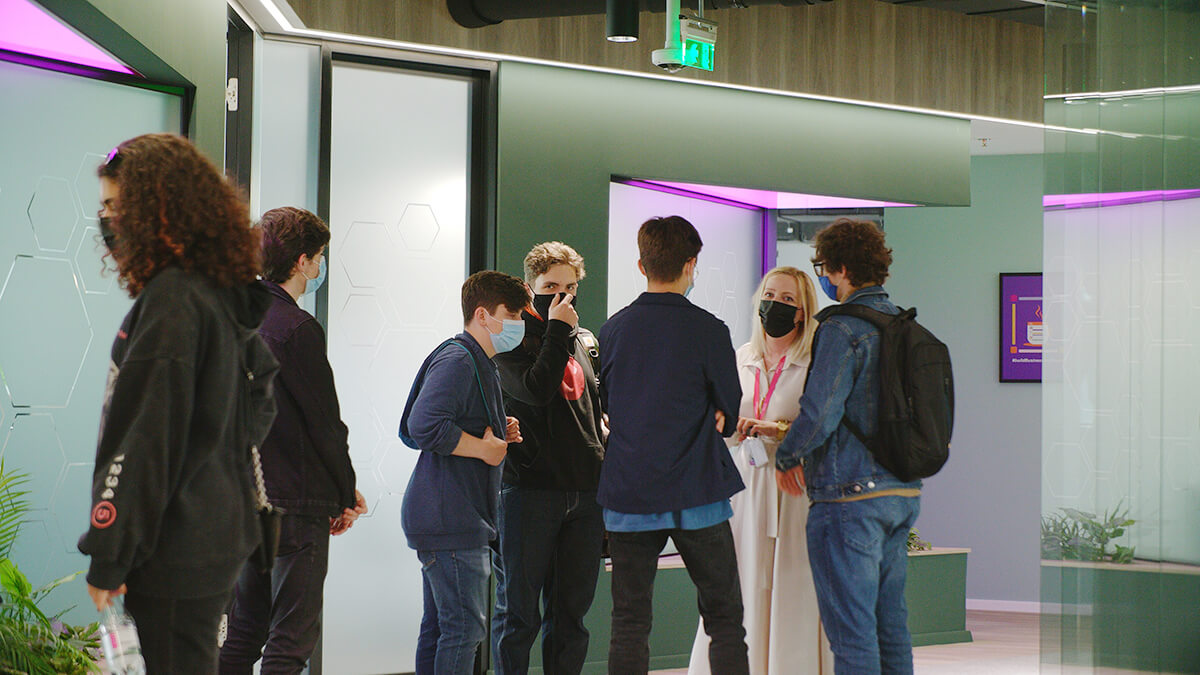 The past year has been challenging for everyone. With the global pandemic, lives and livelihoods have been impacted in many ways. But one of the constants throughout this period has been the sense of duty to help and care for others.
This week we announced that Cognizant Softvision, in partnership with The Scouts from Bistrita and World Vision, donated 561 computers to children throughout 16 communities in Romania. The $100,000 equipment donation will benefit children who do not have access to the technology necessary for online education during the pandemic. 
Teenagers from the Scouts from Bistrita helped assemble the IT components for the computers to be donated. As a Softvisioner involved in this initiative, I had the privilege of witnessing the delight these young people took in being able to help, in the faces covered by masks that could not hide the joy in their eyes. 
It is a wonderful feeling knowing you've helped a child in need, and I am all the more glad that we were able to give this gift on June 1st, which is Children's Day in Romania.
Through each act of kindness, be it large or small, we can bring about positive change. For those kids, a computer is a big change that can make a huge impact. Our sense of community goes beyond. That's why we are The Place To Be, Now & Beyond. 
Here's a highlight of this experience through the eyes of volunteers 
After all the hard work the Scouts put in, we decided to invite them into our brand new studio in Cluj-Napoca, Romania for pizza. After a tour of our offices, we sat down and talked about how the process of setting up the computers was for each of the students and what lessons they learned. 
Besides basic knowledge of hardware and software and the importance of communication and teamwork, having fun was what the Scouts mentioned the most in discussing their experience. Even though they worked for more than 10 hours a day to accomplish their goal, the volunteers mentioned that the importance of their task was extremely clear to them and that they felt glad to know that their efforts would make hundreds of children happy. 
During this experience, Bogdan Pupeza, our Head of Communities in Romania shared with the students his personal experience as a scout and how it helped him become the person he is today. He also talked about the importance of helping others and getting involved in philanthropic projects that each and every one of us can contribute to, thus creating an analogy of our way of working within our communities. 
At the end of our gathering, our Softvisioners were happy to give these hard working volunteers a small gift of our appreciation. After all, education is a critical engine that drives society toward success, and leveraging our resources and expertise in technology to provide children with access to education at home helps secure a future for all of us.