Keeping teams and individual team members engaged is one of the biggest challenges for businesses. There's a wide variety of distractions, blockers, and general inefficiencies that can attribute to disengagement. But, being a part of a fully distributed team either due to unprecedented circumstances like COVID-19, or because of organizational flexibility, can top the list as to why a company may see disengagement. In fact, a recent survey noted that two-thirds of remote workers aren't engaged and over one-third never get any face time at all with their teams. There's a running list of complexities that surround remote working which attributes to the hesitancies companies have about going fully remote. Questions like, "How can we keep, or even improve, the way our team works together if they aren't face to face?" "How do we keep goals in focus and outcomes realized without causing commitment and motivation to suffer?" are asked from the top-down and as a result, companies have to find a way to tap into a solution that answers these questions effectively.
At Cognizant Softvision, we take a full-spectrum approach, and during the two decades in which we've been working virtually, we've finely tuned our systems and standardized four key fundamentals of continuity– community, communication, engagement, and security. It's these pillars that have effectively answered the reservations companies have when it comes to a virtual workforce, and they've set the standard for success when it comes to continuing to deliver outcomes. 
More than tracking outputs, engagement at Cognizant Softvision means to enable through motivation through our "KPI Engine for Agile" called Game of Pods. Game of Pods is a gamification system that is tied directly to team and project performance, helping team members to visualize target achievements, promote Agile best practices, and enable team members to collaborate in a way that best serves the common purposes and needs while pushing autonomy and teamwork.
After 20+ years of experience with successful remote teams, our Virtual Pods are at the center of a community with great engagement, ensuring that not only they delivery great output with great results, but that they mature on their own continuous personal development journey.
Learn more about the Cognizant Softvision Fundamentals of Continuity: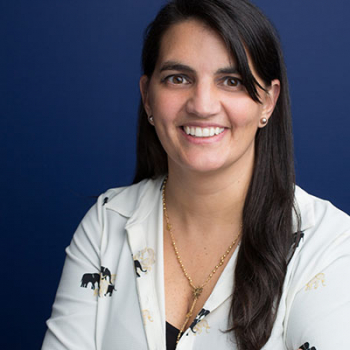 VP of Marketing and Communications
As VP of Marketing and Communication, Fausta supervises all global corporate communications and marketing programs, including Softvision's relationships with the press and analysts, internal and external communications and content strategy. Fausta is also is in charge of marketing and enhancing the company's relations with its customers.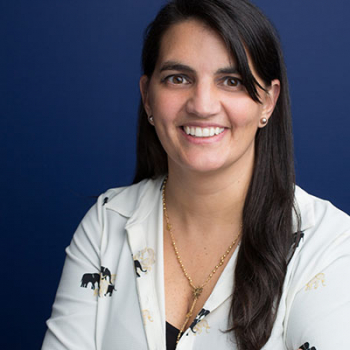 Latest posts by Fausta Ballesteros