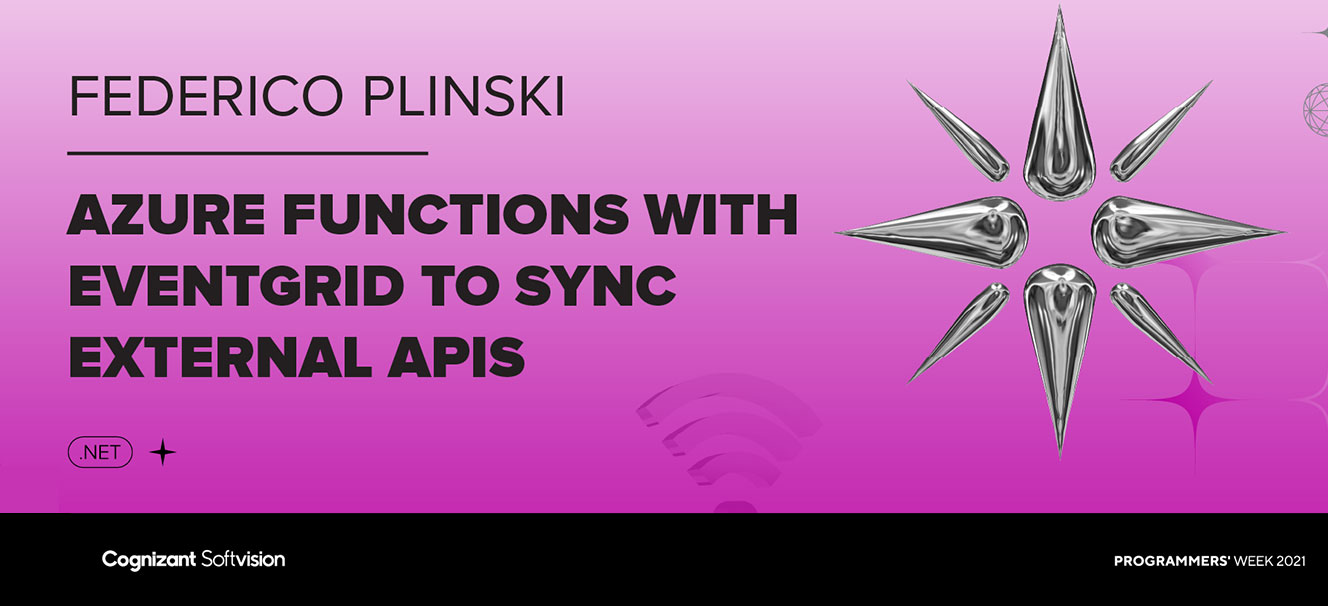 In September 2021, Cognizant Softvision went beyond with our 7th-annual, week-long event dedicated to developers and software engineers from around the world. Programmers' Week was filled with inspiring keynotes, specially-curated tech talks and discussions, all focusing on professional development, training, industry knowledge and trending technologies. 
Our experts from our global studios are eager to further share their expertise and knowledge with their community. One such speaker is Cognizant Softvision .NET software engineer, Federico Plinksi.
Federico joined the 2021 Programmers' Week lineup to discuss his experience with an application with external APIs using Event Grid in an Azure serverless application. He shared a real-world example that was developed as a proof of concept and deployed in a client's application. 
Federico's presentation covered:
What is Azure serverless architecture?

Azure Event Grid features

Azure Blob Storage

How to set up your environment and how to test each code
To learn how Federico and his team implemented their solution, watch the full tech talk here:

To learn more about Programmers' Week, click here.