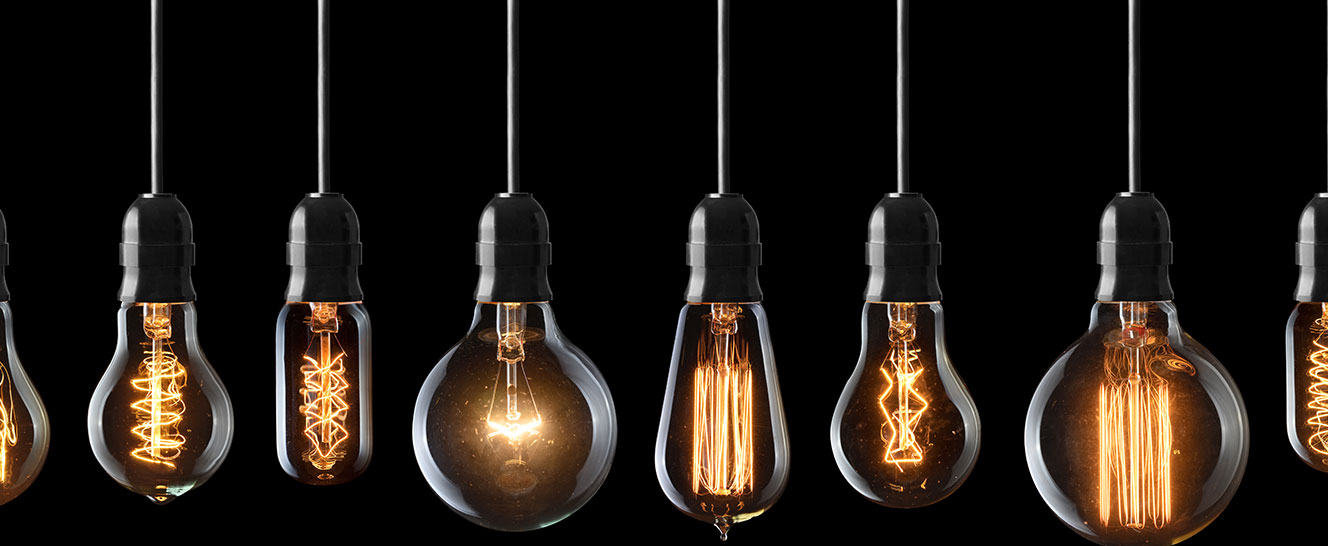 "Nothing in life is worthwhile unless you take risks. Fall forward. Every failed experiment is one step closer to success." – Denzel Washington


2020, the year that changed the world. It was also the year that brought change for me professionally.
After eight years in quality assurance within the QA community and seeing the world changing due to the pandemic, I started to ask myself some questions.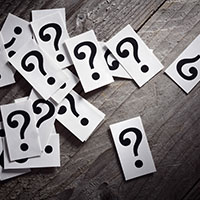 "What is the next step for me? Am I satisfied with the professional progress I've made? How could I be better? How can I continue to grow professionally when things are constantly changing?" 
What this all boiled down to was, "What am I doing next?"
What's Next?
I had been flirting with project management, taking courses and taking an active interest in the field. I even spent eight months on a side project where I ended up taking over the project management role. While I enjoyed the experience, I wasn't sure about making the change. I was always worrying about failing and falling behind in my career journey.  
The fear of failure
Did you k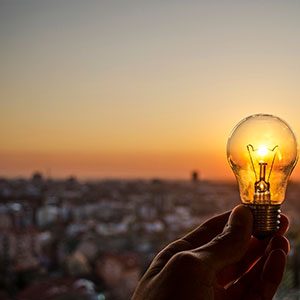 now that Thomas Edison conducted 1,000 unsuccessful experiments and number 1,001 was the lightbulb? Mr. Edison experienced 1,000 failed attempts, never wavering in his journey to innovation. 
Even though I had full support from colleagues, friends and family, the fear and uncertainty of failure was holding me back. I worried that the change might not be for me and that I would regret it. 
Then one day, I began working on my mindset, to see what was truly holding me back and try to get the full picture. I realized that if I don't try, I will never succeed. There will always be a new starting point, and in order to get something I never had, I would have to do something I had never done before.
Armed with this new mentality, and amidst the unfamiliar challenges of 2020, I made the decision to go outside my comfort zone and pursue a project manager role. I began the learning process. As I accumulated information, I realized how little I knew and that fueled my ambition further to continue and achieve my goal.
How did I do it? 
It's quite simple, through goals and objectives. Set goals–life goals, yearly goals, monthly goals, daily goals, simple goals– and to achieve them, apply discipline, consistency and hard work.
Most of the time when we set goals, we run into a common obstacle: time. In my case, time was my excuse. I hid behind "not having enough time" and blamed the proverbial clock for not getting out of my comfort zone.
It's true that, when you want to reach a goal or a milestone, time can be a challenge, but with proper planning it can be easily overcome. For me, I had to divide my time between studying and working on the project. 
How much time you need to study depends on the individual. There are several learning styles, and with a simple VAK test you can find out which style is right for you. In my case, I discovered I'm a visual learner and this helped me to understand how to learn and how to best prepare, therefore reducing my study time. 
In the end, to make sure I had enough time, I dedicated 6:00-9:00am each day strictly for studying, without being distracted by any outside projects or devices.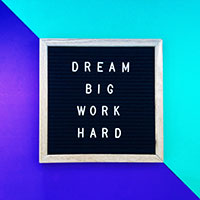 A little hard work and consistency goes a long way
I worked hard and proved to myself that I was able to go to the next level. To move forward, I knew I needed a solid theoretical foundation, which led me to the PMP certification. 
What is PMP certification and what does it offer? Project Management Professional (PMP) is an internationally recognized professional designation offered by the Project Management Institute and offers all the theoretical knowledge as well as the tools, techniques and processes of project management necessary to run a project.
How did the training go for me and what was the biggest challenge?
I opted for training with a PMI accredited instructor. I had a personalized training plan, based on my learning style, and mentorship in the areas of training, simulations, tests and application for certification. What does this look like in numbers?
1 full week training

10 study hours per week

34 weeks / 8 months

25 exam simulations / over 5,000 test questions

1 exam;  90% score required to pass
My biggest challenge during the PMI training was to be able to combine both learning and work on the project, while simultaneously detaching from the ideal theoretical concepts that I learned but could not be applied in the project.
Of course, the Cognizant Softvision communities played their part in this entire journey, from support and encouragement in the QA area, to helping out, to my assessment as a PM in the Product Delivery community. I was also financially supported, as the company paid for my certification. This all played an important role in my career transition efforts.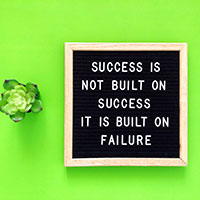 A success story
It's been almost two years since I began my journey. I have found the professional growth I was seeking. I hope that my story inspires you to aspire for more, aim for your lightbulb. Set goals, apply consistency and hard work, believe in yourself, and the results will follow.