Eurhythmic 2K19
Over 800 Softvisioners from Our Studios in India Gather at Annual Party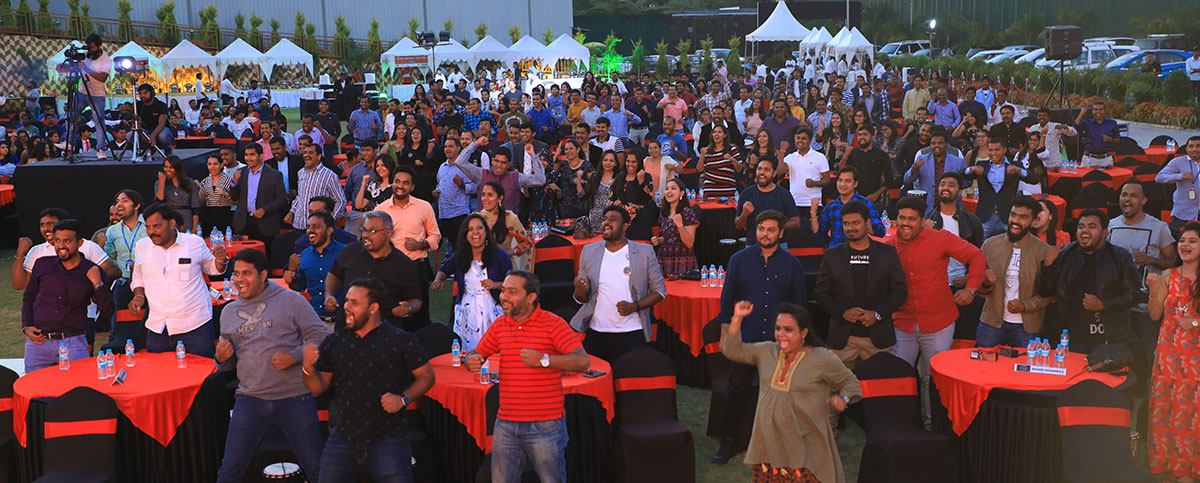 INDIA, MARCH 28, 2019 – Softvisioners celebrated together at Eurhythmic 2K19, an annual party that gathers Softvisioners from all three of our Studios in India. The event, held at Mysore Socials, was a huge success, with over 800 Softvisioners attending from Mysore, Bangalore and Ahmedabad Studios.
The party kicked off with a surprise performance by Drum Jam, one of the pioneers of rhythm-based activities in India. Carnival, salsa and regional dance performances followed. After these thrilling events, the audience witnessed some inspirational and motivational speeches by Softvision's CEO, Andres Angelani, Girish Karunakaran,VP APAC, Jagadeesh Jayavelu, Delivery Head Mysore Studio, and Tom Delbrook, CFO.
One of the main highlights of the party were the rewards and recognitions, which commemorated the achievements of 26 Softvisioners, including Best Community, Best Projects, Best Support Function Team, and more.
In addition to good food, entertaining performances, speeches and awards, attendees also enjoyed some laughs during stand-up comedy shows, as well as tapping their footsteps to the tunes of Sangeetha Rajeev, a popular Indian singer. Later, party-goers unwound on the LED-lit dance floor as a local DJ played a crowd-pleasing mix of music.
Eurhythmic 2K19 was not only a good time for all, but encouraged camaraderie among our Softvisioners in India. It was certainly a memorable evening, and we look forward to next year's party!