IDC estimates that 40% of all technology spending will be applied to "digital transformation," with enterprises spending nearly $2 trillion by the year 2022. The trouble is, few businesses understand how to maximize their investment, while keeping the business at peak performance. Additionally, not enough companies embrace the opportunity to explore all that is possible in terms of services, processes and digital partnerships that provide valuable insights and experience.
Quite often, executives spend considerable budget on digital programs, only to find they haven't achieved the desired results. What's more, digital investments have led to confusion among employees and partners alike, whereby teams are pulled in two very different directions: On the one side are technical and operational requirements, legacy technologies, tight timeframes and cost pressure; the other leans toward a desire for creativity, modernization, innovation and to undertake groundbreaking products or services that enable product development to be the hero.
Nowhere is the postmortem of troubled digital partnerships more evident than in Agile software development projects. When applied correctly, Agile can be an effective and game-changing collaborative tool to build applications quickly and deliver real business value. However, it's not uncommon for partners to overly rely on tried and true approaches, such as the Agile Methodology,  and quickly assemble  software that doesn't fully align with the business goals and fail to achieve a desired impact.
This is one of the reasons I wrote Transforming While Performing, to address how companies and executives can better understand what digital pursuits entail and how to get the most out of these endeavors.
Before embarking on any digital strategy, it's important to develop specific and mutually-agreed business metrics and goals.  Outlining business goals help align companies and their respective partners. Additionally, I've identified three strategies to ensure that
Develop the business skills of your digital team. A great digital team doesn't guarantee a successful project, or return on investment. Too often, a savvy digital team doesn't have the insight or training to align technology with business issues and concerns. Spend time with the digital team to ensure they appreciate and embrace how the company works, identify the  success metrics that are most meaningful to the health of the company and choose the technology approaches to meet those goals.  Digital talent should support more than just doing "digital stuff." They should also be able to align their efforts with company performance.
Forge meaningful partnerships. Companies typically approach their digital challenges in one of three ways: build their own technology, buy technology and talent by acquiring a strong digital player, or find a partner that can synergistically help them grow and benefit from the combined strengths of both companies. Enlisting the help of a strategic partner is essential for companies that lack core digital skills to build modern and impactful products and experiences. Smart enterprises share risks and rewards with their partners, while staying focused on a common vision.  Selecting the right partner is often about operational and financial efficiencies, but clients today expect their partners to have 'skin in the game' and be willing to share some of the risks as well as reap the rewards.
Build a culture of collaboration. Encouraging a culture of collaboration introduces new thinking and skill sets that enable both the company and its digital partner to work together to increase quality, without compromising delivery. Internal and external teams are held to the same KPIs, measuring velocity, quality, product impact and autonomy, which allows for a seamless transition upon rollout.
One of the tangible outcomes of building a collaborative culture is the ability to put in place better processes and workflows, especially when it comes to testing automation. With our model, new product engineer sprints are implemented with a primary focus on building out an MVP (minimally viable product).  In turn, this allows for the rapid build and evolution of upcoming platform features, and the potential to reduce testing time from months to a handful of weeks – saving millions of dollars.
In today's fast-moving digital marketplace, companies don't have the luxury of time. Businesses must incorporate new products and technologies swiftly and in parallel with ongoing commercial activities. No company wants to hit the pause button on revenue-generating services or products.
This represents the real opportunity with digital: transform your business for tomorrow without stopping your business from performing today. I'm willing to bet $2 trillion that you like the sound of that.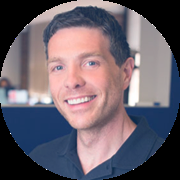 As the CEO of Softvision, Andres is responsible for both the day-to-day operations and the strategic vision of the firm. He most recently served as the Chief Solutions Officer at Globant, responsible for the design and development of digital solutions while leading strategic customer engagements globally. His areas of expertise include product development, agile transformation, and gaming.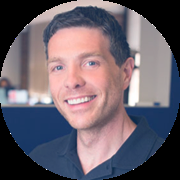 Latest posts by Andres Angelani