Enabling Patients to Live a Healthier Lifestyle
Health and wellness program aimed towards users with Type 2 diabetes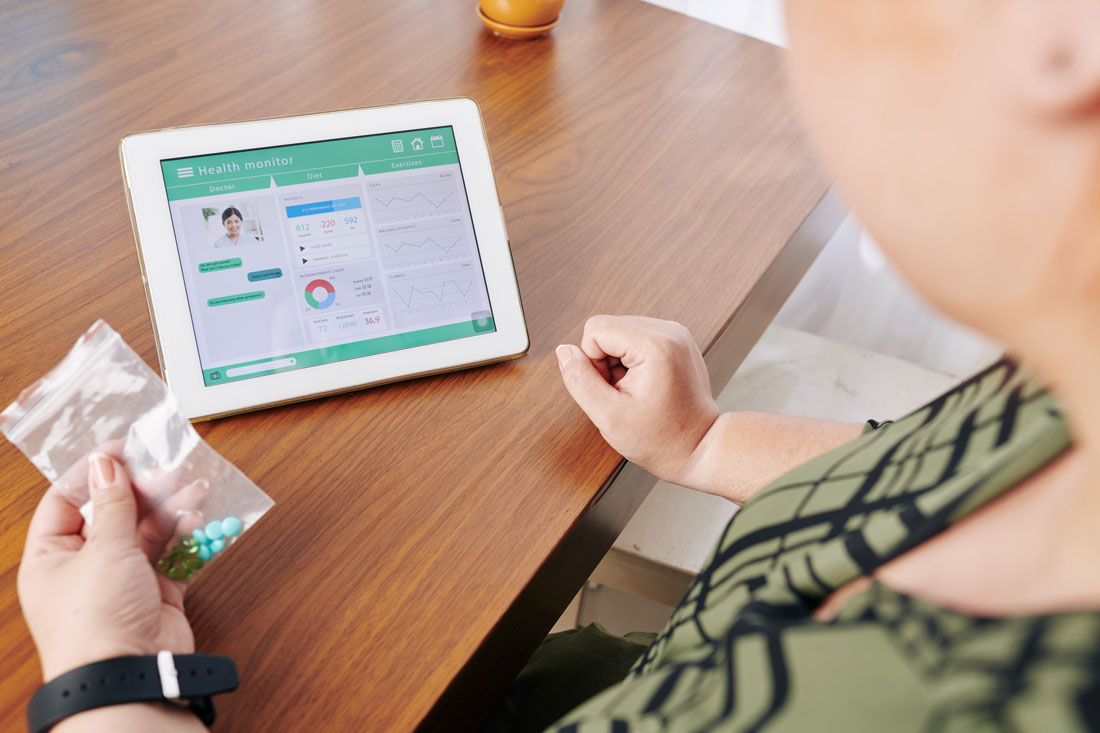 A global bio-pharmaceutical company that focuses on the entire prescription medicine lifecycle from ideation to commercialization, is known for the treatment of cardiovascular, metabolic, respiratory, inflammation, autoimmune, oncology and neuroscience diseases. With more than 34 million Americans diagnosed with diabetes and nearly 95% of them having Type 2 diabetes, our client recognizes the high-demand for quality, innovative diabetes treatment options to support personalized care and has committed to the long-term health of adults living with the disease. 
At a glance:
Operates in over 100 countries

Millions of patients worldwide

One of the first pharmaceutical companies in the U.S.
The Challenge
With an extensive and growing portfolio dedicated to the care of diabetes, our client wanted a customizable platform which would allow users to better manage and enable a healthy lifestyle. 
Our Approach
Upon a series of discovery phases, where the Cognizant Softvision team of experts gathered critical information on desired product technical aspects, capabilities and end user interfaces, a product roadmap was outlined to the internal client team which would define the features the platform should have. During this phase, it was discovered that a major challenge for patients is finding a way to make diet and lifestyle changes that work for them – so our team uncovered the challenges and opportunities to ease the burden. 
Through a series of planning sessions, our teams began to define the multi-platform, building an experience across mobile and desktop. During each sprint our team unveiled various native mobile apps that would set a unique end user, front-end experience. Our experts also worked alongside the client internal team for extensive integration work with Apple Health, Google Fit and with their own database of "digital coaches" which would help users with the utilizing the platform to create a diabetes plan that is custom to their needs. 
Recognizing the complexity involved in the disease and the plethora of resources available, our team sought to provide an interactive gaming platform that would help users design, implement, and personalize their plans, empowering them to take control of their health. The platform would reward users for regularly completing  challenges, activities and for actively participating within the platform.
Using our agile development process, we included experts from our guilds to build this high-performing team, called a pod, which would enable quick delivery for the solution. 
The pod offered technical expertise and consulting to help build an efficient and robust platform that would easily scale.
To ensure the engineered outcome included a cohesive, unified platform, our product and design teams used KPIs that measured velocity, quality, product impact, and autonomy to ensure a seamless transition upon rollout.
Each guild is a world-class community of talented engineers within each area of expertise. The following guilds and communities contributed to the program's success: 
Full Stack Web

Design & UX

Mobile

Big Data & Analytics
The Results
Upon product delivery, we created a customized diet and lifestyle support tool that focused on four key areas of diabetes management:
Food – recipe database with thousands of diabetic-friendly recipes

Activity – video library of physical activities and exercises

Support Team – digital coaches with tailored responses that help plan and celebrate success

Treatment Support – treatment reminders, blood sugar trackers and personalized treatment kit
The product was the first and only program targeted for patients with diabetes that offered the guidance and support of digital coaches and has since helped drive 35% more doctor visits from users wishing to improve their health. The platform was considered a novel idea to the diabetes industry, serving as a highly robust platform for recipes and activities, with over 10,000 health conscious recipes and over 500 physical activities and recommendations. 
Since its launch in 2014, the custom app attracts over 1 million users a year and has since expanded its offerings to serve patients with cardiovascular disease.