There are many requirements for a company to succeed in today's highly competitive and technical world. Most notably, increased speed—the speed of customer change—is required to compete in this new ecosystem. In addition, most companies cannot succeed alone; it simply isn't realistic. Being a corporate "lone wolf" isn't scalable, either.
The development of innovative digital solutions at scale requires changes across businesses and the organizations supporting them. Essential to this at-scale innovation is to build solid relationships with key partners. Partnerships, in fact, are becoming even more important as technical complexity increases.
Partners and metrics
"Business metrics help align people, businesses and their vendors in the development of digital journeys"
We live in an analytics-driven world, and we don't do much of anything anymore without tracking KPIs.  But while KPIs have permeated marketing and business operations, they've yet to be shown the same respect within product development internal operations.  This is a major oversight.  Most companies want digital transformation but don't have the metrics in place to deliver on it.
In many cases, product development and development operations consulting firms don't share much KPI information with clients.  But if digital transformation is to happen at scale, which is the only way it matters, companies must give the same priority to technical and cultural digital transformation metrics that they give to other parts of their business.
Why not share ALL of your digital business KPIs? Sharing even the "bad news" can lead to better outcomes. The open and transparent sharing of metrics around velocity, quality and autonomy, as well as product KPIs, is critical to enabling rapid digital transformation at scale. What's more, greater trust and collaboration between companies, brands and agencies can enable digital innovation at scale in a way that continually outpaces fast-changing consumer demands.
Next-generation partnerships
In addition to sharing quantitative KPIs with the organizations and firms with which you partner, use KPIs to ensure goal alignment. How is this done? The key is to make them strategic—and to make engagements disruptive. Without disruptive vendor management, they are, in most cases, too tactical. Furthermore, current efforts are archaic. It's not just about SLAs and fees and RFPs anymore.
Speaking of RFPs, they must be the most inefficient way to select vendors, often a complete waste of time. Why not do pilot programs instead? That is a much more effective way to gauge the value of a prospective business arrangement.
In a traditional client-partner relationship, there have to be clear incentives for vendors, with business results figured into the vendor compensation formula.  However, the best approach in today's workplace is to align with the right partners the right way and then motivate them. "Evolved" partnerships, in which there is an ongoing relationship among the parties, greatly benefit from the incorporation of common business metrics.
At Softvision we are, in effect, redefining the nature of partnerships. Traditionally, in a typical client/vendor relationship, partners don't have much to say. In contrast, the next generation of partnerships will be based on proving or disproving approaches and methodologies, not just the on-time completion of an RFP for procurement department review. It's a very different approach, one based on sharing and openness.
this post was originally published here
Image Credit: http://esperansa-therapy-swansea.co.uk/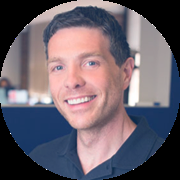 Andres Angelani is the Chief Executive Officer of Cognizant Softvision (a division of Cognizant Digital Business). He is a proven leader at blending design and engineering disciplines that not only boost business performance, but also help organizations build modern business that can seize the potential of the digital revolution.

Andres became CEO of Softvision in March of 2017. He continued in this role through the company's acquisition by Cognizant in late 2018. Prior to Softvision, Andres was one of Globant's pioneers and served as the Chief Solutions Officer. He successfully created multi-million-dollar practices and fostered a culture of continuous discovery where design, technology, process and talent blended to drive digital innovation at scale for the company's marquee global clients. He held other positions at Synthesis Information Technology, Electronic Data Systems and Sistemas Estratégicos.

His second book, Transforming While Performing: How To Create A Culture of Innovation With Partners, was published in October of 2019, and aggregates many years of experience in building innovation cultures with his clients. The book received endorsements from analysts, editors and tech influencers. The book was a winner of the 2020 International Book Awards in the General Business category, and was a finalist for the 2019 Best Book Awards. Andres also found time to write an extra chapter to the book, specifically covering how to transform your organization in the midst of COVID-19. Within 48 hours of shelter-in-place orders due to the coronavirus, Andres was able to move the entire Cognizant Softvision operation to a completely remote environment, and helped counsel clients on best practices to move their business and staff to a work-from-home and distributed team model.

Andres' first book, The Never-Ending Digital Journey: Creating New Consumer Experiences Through Technology, was published in 2016, and describes his method to build high performance teams and top notch software products. In 2019, Andres was recognized by the Hispanic IT Executive Council (HITEC) as one of the top 100 technology executive leaders that happen to be Hispanic. Andres is a frequent speaker and thought leader on how to scale digital innovation in organizations, and was recently featured at The Programmer's Week Conference in Romania, CDX / Techonomy event in New York, and Tech Up for Women. He is also a member of the Alliance of Chief Executives and the Forbes Technology Council.

Andres currently lives in New York and has American, Italian and Argentinean citizenships. He holds a Bachelor of Science in Business from University of Belgrano in Buenos Aires. He enjoys cross-fit training, running, skiing with his wife, Laura, and their four kids. He is also passionate about classical music, and has played the piano from a very young age.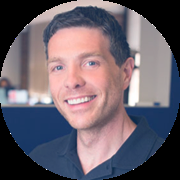 Latest posts by Andres Angelani