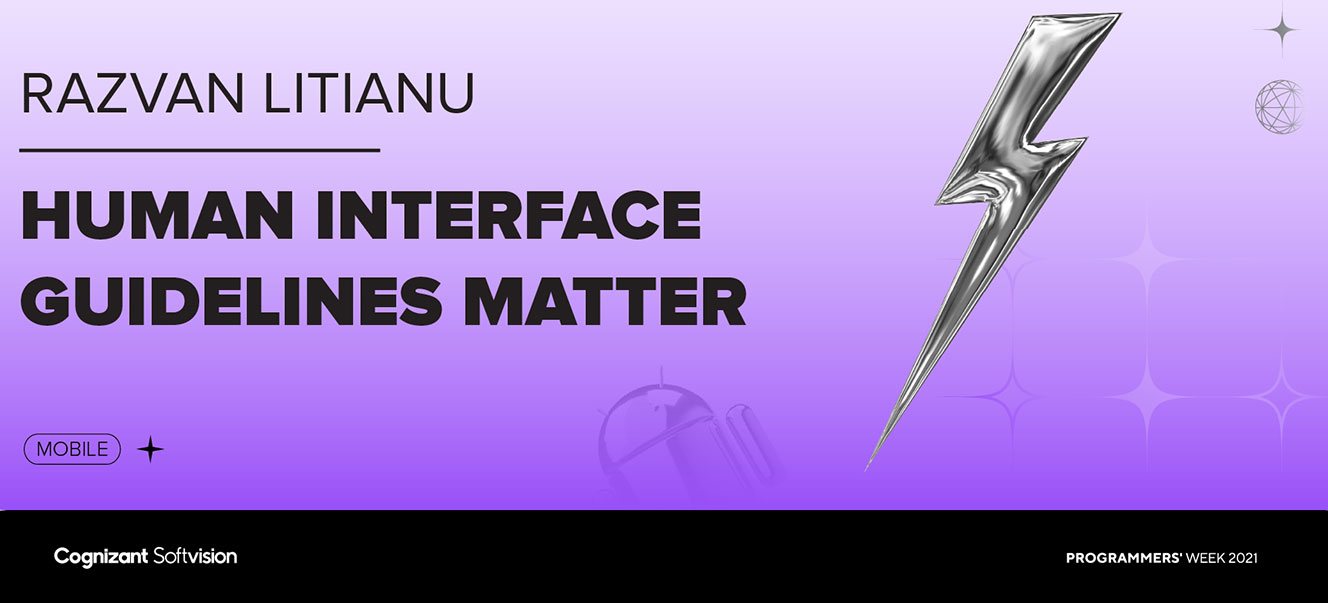 For the seventh year, Cognizant Softvision went beyond with our week-long event dedicated to global developers and software engineers. In September 2021, Programmers' Week was filled with inspiring keynotes, specially-curated tech talks and discussions, all focusing on professional development, training, industry knowledge and trending technologies. 
Throughout Programmers' Week, Cognizant Softvision experts from our global studios shared their insights and knowledge. Razvan Litianu, Cognizant Softvision senior iOS developer joined the speaker lineup to share his expertise on user experience.
Razvan is passionate about UX design and user experience. "What really matters in the end is the experience that we give to the user. If your architecture is perfect, it's not going to matter if the app is not useful and the user doesn't know how to use it," he explained.  
During his presentation, Razvan discussed:
The reason for human interface guidelines

Putting the user at the center of your design

Mac OS and Web controls

Colors and fonts

Navigation

Blending in
Razvan also revealed main takeaways, including an important tip– don't reinvent the wheel.
"Understand that you have some key tools at your disposal when you start a new project that were extensively tested," he said.
Hear more from Razvan and discover more about human interface guidelines through his full presentation here:

To learn more about Programmers' Week, click here.