Cognizant Softvision at DevTalks Cluj | May 16, 2019
Stage Partner at DevTalks Romania, Cluj and Bucharest Editions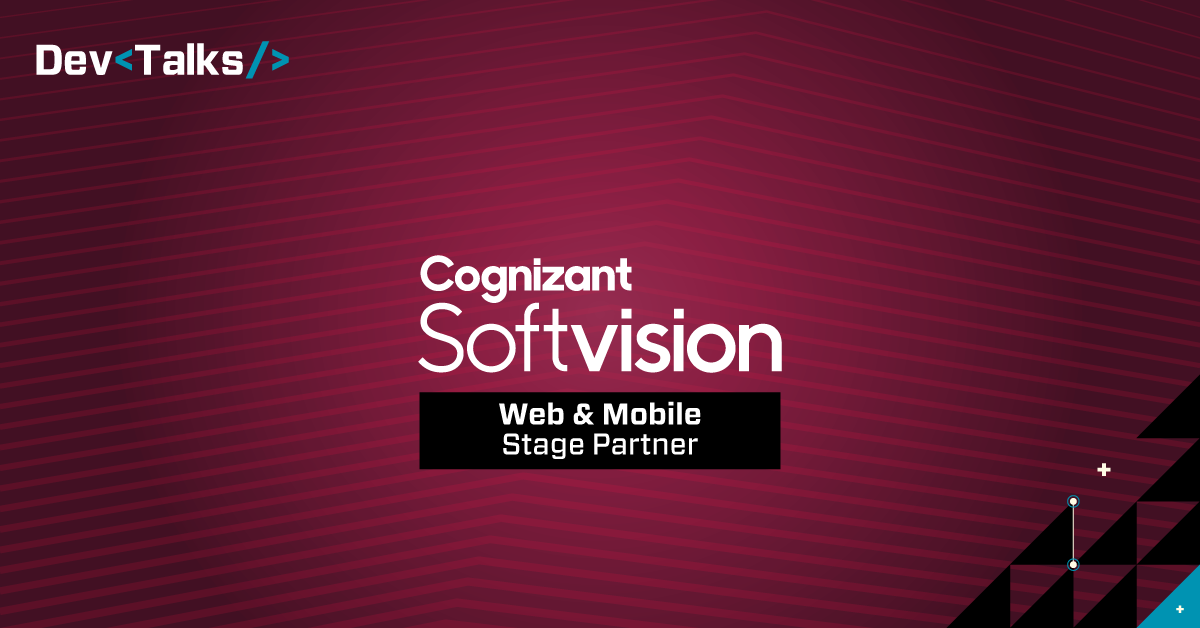 Cognizant Softvision is a proud Stage Partner at DevTalks Romania, Cluj and Bucharest editions.
We are supporting the Web & Mobile stage at DevTalks Cluj on May 16th and the Web stage at DevTalks Bucharest on June 6-7th.
DevTalks Cluj
Now in its fifth year, DevTalks Cluj will gather over 1,500 developers, IT professionals and more than 60 international and local speakers for one exciting day at Cluj Innovation Park this May 16th.
Cognizant Softvision Speakers
Softvisioner Alin Turcu, Mobile & AI Community Manager, will give the opening speech on the Web & Mobile stage, and Ioana Chiorean, QA Team Lead at Cognizant Softvision is the moderator of this stage.
Radu Marin, Cognizant Softvision Senior Android Engineer & Team Lead, will speak at the DevTalks Cluj event as one of the event's "champions." DevTalks refers to their speakers as "champions," as they are "industry leaders, evangelists, tech pioneers, opinion-leaders and fierceful thinkers."
Radu certainly falls into the champions category, as he has over six years of experience in developing Android Applications, and is constantly keeping up with the latest technologies.
"My passion always resided in creating beautiful applications, and researching for new ways to improve user experience for mobile devices. I see myself as an effective leader, skilled in enlisting the support of my team members so they are aligned with the project's and organisation's goals. Using a meticulous and detail-oriented approach, I am able to prioritise and delegate tasks effectively, to ensure project completion under the best of terms. New improvements in technology and frameworks are no strangers to me, and adapting to a continuously changing mobile world is something that I take on enthusiastically," says Radu.
About the talk – "Userspace Invaders" | Web & Mobile Stage, 11:45-12:25pm
An Android developer's job isn't done when the app is done. Finding novel ways of engaging users is a constant challenge we have to tackle every day. This presentation will explore how an Android application can extend outside into the rest of the phone, from the old and forgotten widgets and live wallpapers, to the new and elusive app slices and instant apps.
See the Web & Mobile agenda.
Join us at DevTalks Cluj on May 16th. Reserve your ticket today!
When: Thursday, May 16

Where: Cluj Innovation Park
Lombului FN Street

Cluj-Napoca 400227, Romania