Delivery to your…Fitting Room?
A Full Service Experience in the Palm of Your Hand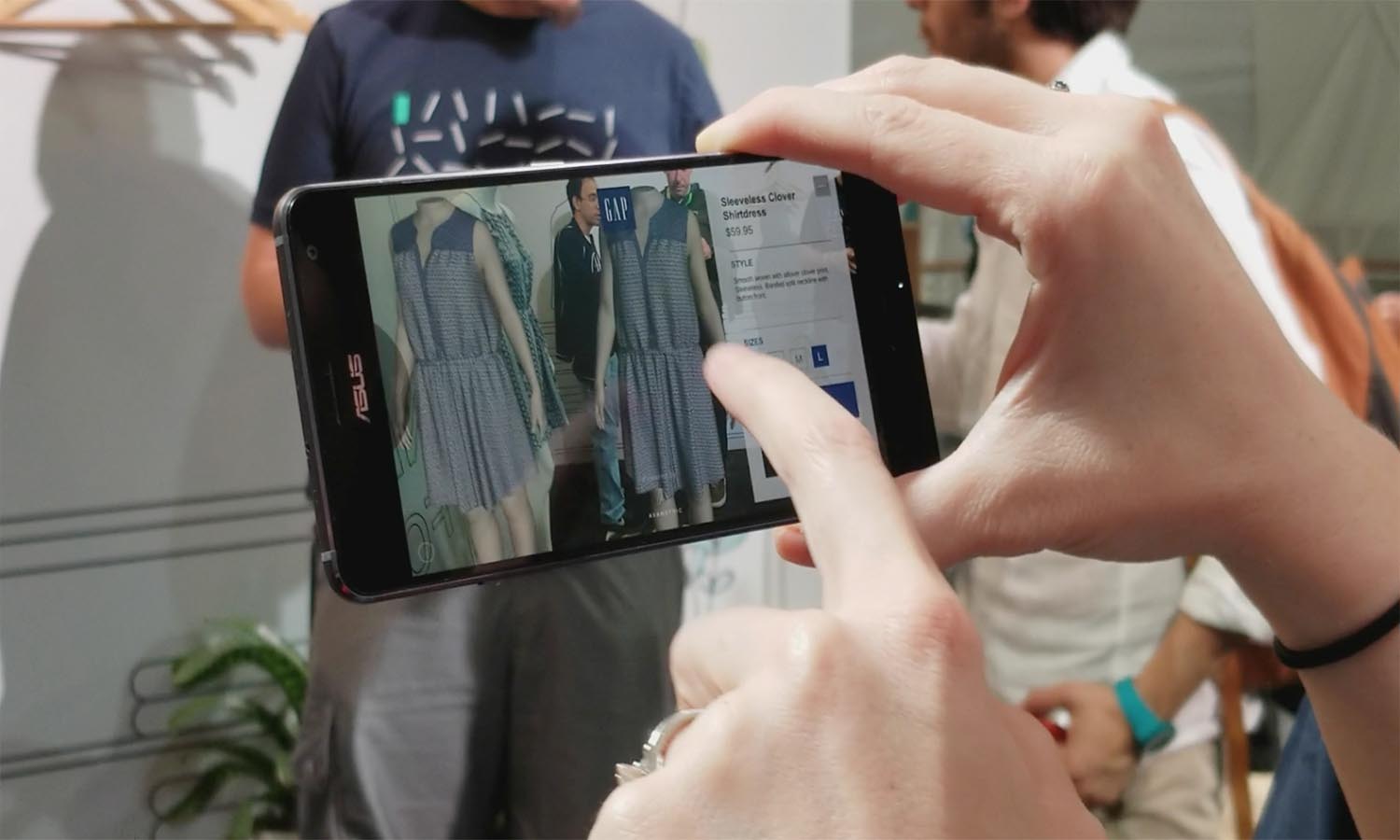 Ever been in the Fitting Room of a Store only to realize you need a different size or color?  Me Too.  If you poked your head out the door and didn't see anyone, did you just leave the store?  If my wife wasn't in earshot, so did I.  
Softvision engaged with a leading Fashion retailer recently to see if we could solve that problem.  We set out to answer the question: Would a Shopper use their Own phone via a simple mobile site to request alternative sizes and colors?
The approach was an agile, iterative Labs engagement designed to quickly deliver a Proof of Concept that could be piloted in 3 locations in the San Francisco area.  With 5 weeks of kickoff, the team delivered a working application ready for a pilot.  It consisted of a few key components:
The Shopper Experience: Every fitting room was suited with a sign like below, informing them of the service and directing them to a very simple URL that included a unique identifier for their particular Fitting Room.


The Softvision team built a branded web experience for the retailer that solved one very particular hard problem, enabling the Shopper to scan the barcode on the tag of their garment without a native application.  Users could simply place the barcode in the center of the square, as shown below.  Our custom would hit an inventory web service, and pull back all of the colors and sizes available in that store.  They could even see catalog quality images ton confirm their selection.  




With a couple quick selections, the Shopper requested the item.  See the screenshots below to get a sense of the experience.

The Associate Facing Tools – Leveraging the Almighty iOS.  As a Partner of Apple's, Sofvision has a deep experience designing and delivering iOS experiences and tools to Retail to help them drive efficiency and personalization in the store.  If interested, see this post about GameStop.  Associates were armed with an iPod that had our Associate Facing Room Experience App. Customer Requests generated a notification to employees who could take ownership of the request, use a barcode scanner to scan and confirm they had the correct item, and then fulfill the request.  Shoppers receive step-by-step updates as the employee completed the process, letting them know their Concierge services were in fact happening. Employees and managers could always see the items requested that were still waiting for fulfillment as well as the requests that had been fulfilled throughout the day.
Real-time Analytics – Our team leveraged Google Firebase as a simple back-end that allowed the retail management and corporate teams to track key data throughout the pilot, including:
Shopper Requests

Employee Fulfillments

Employee Turnaround Time

All of this data was available via real-time trend data by store and in total.

A few screenshots of the Analytics dashboard:


The outcome was an extremely effective deliverable that allowed our client partner to successfully test Shoppers desire to engage in this way and then ultimately move towards building a more robust, scalable Enterprise product.