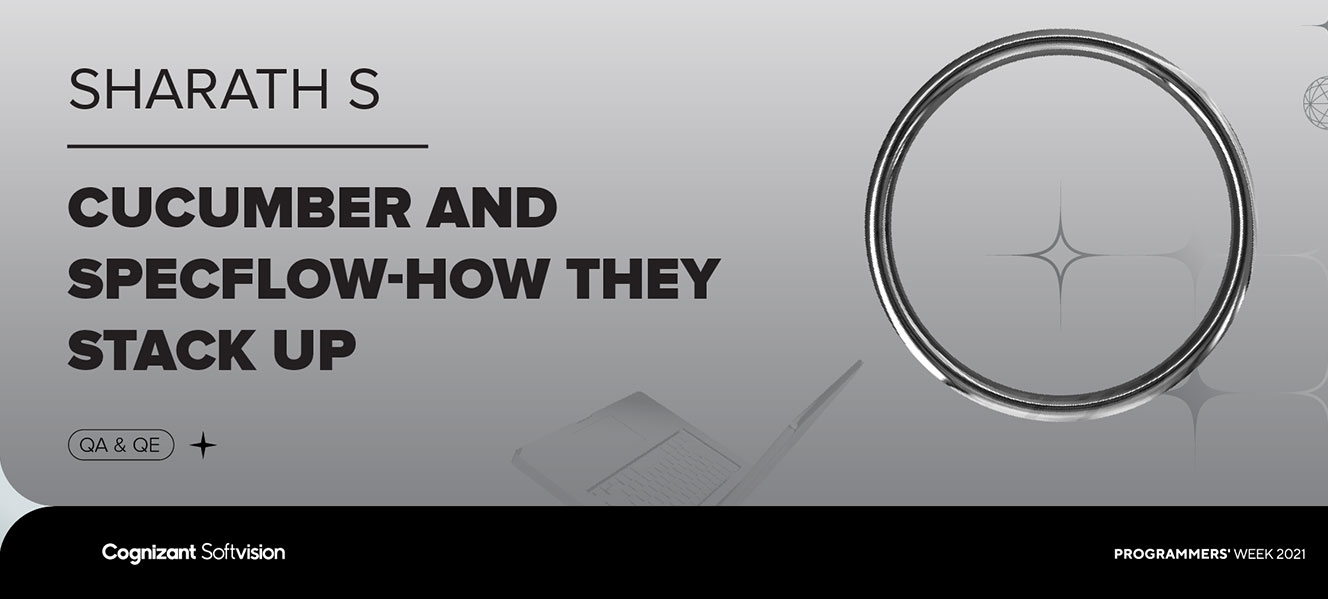 In September 2021, Cognizant Softvision dedicated six full days to developers and software engineers around the globe. Programmers' Week 2021 featured inspiring keynotes, tech talks, and discussions on professional development, training, industry knowledge, and trending technologies. 
Throughout Programmers' Week, Cognizant Softvision experts from our global studios shared their insights and knowledge spanning the industry. Test Lead, Sharath Sadashivamurthy presented his insights into Cucumber and Specflow, two top Behavior-Driven Development (BDD) tools. 
Sharath discussed his experience as a Programmers' Week speaker, saying that "it was a wonderful platform to share what I have worked on and implemented in my QA journey. I received so much encouragement from colleagues and enjoyed getting feedback from audience members."
Sharath continued, "Being able to catch up with other speakers during Programmers' Week was in itself exciting, and it felt like there was a lot of buzz around Programmers' Week which would be disappointing to miss out on."
During his presentation, Sharath explained:
BDD, Cucumber, and Specflow

Advantages, disadvantages, and features of Cucumber and Specflow

When to use each tool
Learn about Cucumber and Specflow from Sharath in this full presentation from Programmers' Week 2021:

To learn more about Programmers' Week 2021, click here.