Creating Industry Firsts with Cognizant Softvision
Cognizant Softvision partners with global cosmetics company to design, architect, and build an eCommerce platform to support company websites across all brands and languages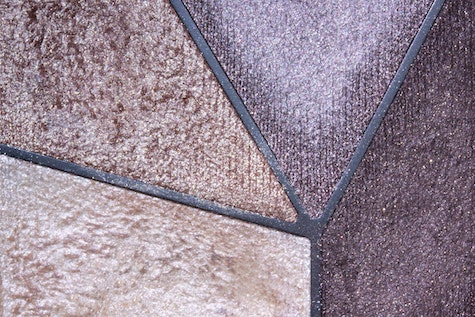 A global cosmetics retailer that launched with just four skincare products, now has a diverse portfolio of prestige brands sold in over 150+ countries and territories via online channels and top department stores. 

At-A-Glance:
Global eCommerce sites across all brands

e/mCommerce sites in

40+ countries

1,480+ e/mCommerce sites
CHALLENGE
In 1997, not many retailers were thinking about digital strategy. However, our client called on Cognizant Softvision to help them explore ways the online world could support the brand. Years later, as mobile cosmetic sales became a multibillion-dollar revenue stream, the company realized they urgently needed to expand the reach of their mobile and digital presence to maintain their competitive edge.

The resources and expertise needed to quickly localize the eCommerce and mCommerce sites for more than 125 of their subsidiary brands across 25 geographies and languages were beyond their capabilities, so they again turned to Cognizant Softvision for help.

COGNIZANT SOFTVISION'S SOLUTION
Cognizant Softvision's network of experts, or Guilds, formed Virtual Pods (teams of globally distributed multidisciplinary experts) and jumped into action. They designed, implemented and ran an eCommerce platform that supported over 125 of the company's subsidiary brands' websites across 25 geographies and 15 languages. This was accomplished on an aggressive timeline.

In an effort to deliver a modern, scalable solution, Cognizant Softvision worked to define a plan to replatform with a Microservices Architecture. The goal: build an "Immortal" solution so that the client has a continuous evolution over time rather than major periodic rebuilds. 

Using Agile best practices, Cognizant Softvision pulled in the right experts from the Guilds network to build a high-performing team called a Pod, that enables the most expeditious delivery of the go-to-market solutions. The 20+Pods members, distributed across 3 continents: in Romania, USA and India and delivering in SAFe methodology, leveraged a virtual workflow to build this e-commerce solution, that brought the client $2B in revenue (2016).
To ensure the engineered outcome is a cohesive, unified platform, the Cognizant Softvision product and design teams, and the client, are held to mutual governing KPIs, measuring on velocity, quality, product impact, and autonomy allowing for a seamless transition upon rollout. 
Each Guild is a world-class community of expert talent in an area of expertise. For this client, the following Guilds are leading to the delivery of success: 
Web 

QA

Mobile

Design & UX
RESULTS

This level of expertise and commitment has enabled the client's online presence to be recognized as a pioneer in digital commerce, one of the few companies to achieve a $1B+ online business and doing so on a broad global basis using custom-built technology, supported by processes based on best practices.

The financial impact has been substantial, with more than $1B in online revenue generated each year via the technology platform in both FY2016 and FY2017. Additionally, the client's online division has experienced sustained 20-30 percent growth annually. 
Based on the strong results of this project, Guild members continue to work on new e- and m-Commerce projects for the client and the relationship continues to grow. With the onset of COVID-19 in 2020, the Pods greatly expanded and streamlined the virtual workflow to reach objectives – maintaining effective and efficient communication with the client and 120+engineers located across three different time zones.